The Centre for Learning, Social Economy and Work (CLSEW) regularly brings together researchers and practitioners to share their latest insights and lessons learned.
---
LAUNCH EVENT :: September 30, 2015 :: 5:00 PM
Economic Literacy: Getting Beyond "Supply and Demand"
Presenter: Jim Stanford, Economist with Unifor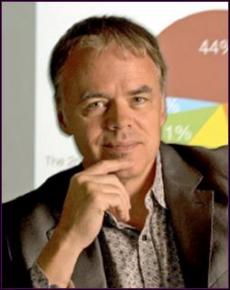 Talk description:
Jim Stanford is an economist with Unifor, the union formed in 2013 from the merger of Canadian Auto Workers (CAW) and the Communication Energy and Paperworkers (CEP). Jim received his PhD in Economics from the New School for Social Research in New York, and also holds degrees from Cambridge University and the University of Calgary. He is the author of Economics for Everyone (first published in 2008), which has been translated into 6 languages, and has just been issued in a second edition by Pluto Books.
The

Centre for Learning, Social Economy & Work (CLSEW)

is a hub for academics, community practitioners, labour, nonprofit, and co-operative educators and researchers. CLSEW's education and research activities foster a greater understanding of the often under-recognized contributions of the social economy and the dynamics of work and learning in Canadian society and internationally. For more info visit http://www.oise.utoronto.ca/lhae
---
Event Details [NEW DATE] :
When: Wednesday, September 30th, 2015
Time: 5:00 - 8:00 p.m.
Where: Ontario Institute for Studies in Education (U of T), 252 Bloor St. West, (St. George Subway Station), Peace Lounge on the 7th Floor
*No registration required.