OISE Student Teacher's Union (STU) 2016-17 Team
---
The STU team will be planning events, activities, athletics, and opportunities for students to engage with the community throughout the year. We welcome your suggestions, ideas, advice and input on how the STU can serve the students of OISE. Feel free to stop by our office (room 8-110) or send us an an email to stu.oise@utoronto.ca, or at our respective email addresses which can be found below.
---
EXECUTIVES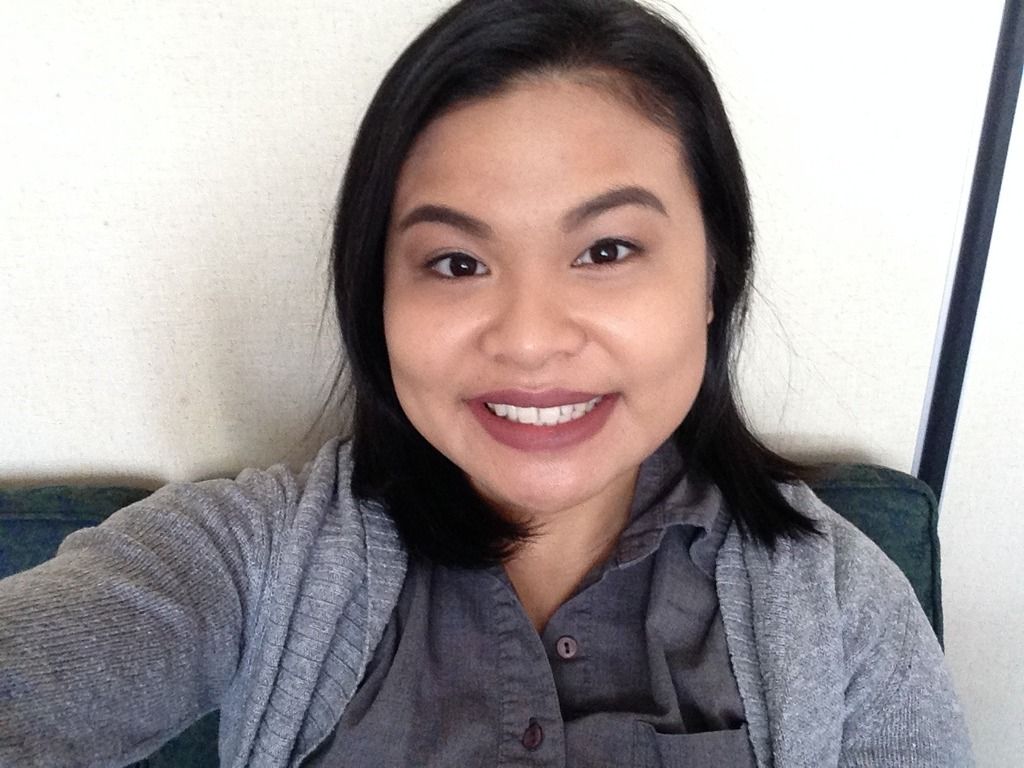 Rowena Rollon, President (rowena.rollon@mail.utoronto.ca)
Hi there! My name is Rowena Rollon, and I am the President of the OISE STU! I'm a Math/Chemistry I/S Teacher Candidate, with a passion for all things education and community development. My desire to be a teacher stemmed from my passion for lifelong learning, and my belief that education is the most important catalyst in creating a better world. Throughout my undergraduate career, I have played an active role in enhancing and learning from my school community, and I hope to do the same while at OISE. As President, I look forward to building a sense of community amongst all CTEP cohorts, and representing the CTEP class of 2016-17!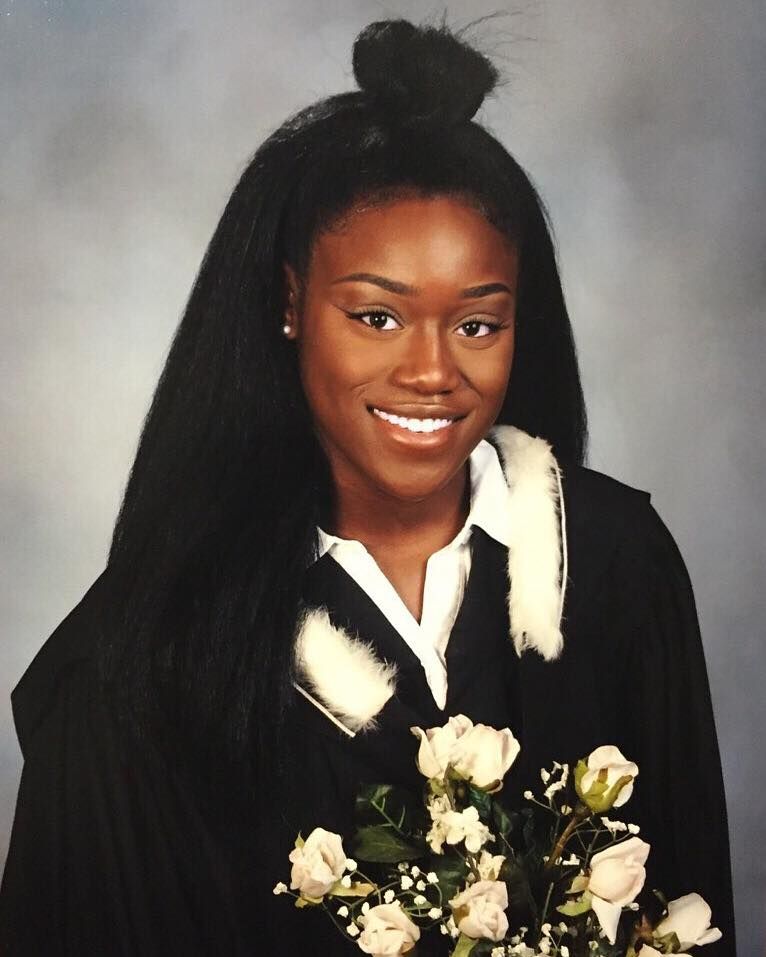 Ke'Shana Danvers, Vice-President of Internal Affairs (keshana.danvers@mail.utoronto.ca)
Hey OISE community! My name is Ke'Shana Danvers and I am your 2016-2017 Vice-President of Internal Affairs. The word community is one that is often heard as a student who attends the University of Toronto. As such, my time spent at this institution has seen the word community take on many different meanings and significances, and has driven me into diverse executive positions and roles throughout my university career. This concept of community that I have developed throughout the years is one that I will be bringing to our OISE community in my new executive position on the Student Teachers' Union. In an attempt to avoid boring you to death, I am going to share one of my passions and life quotes with you. As a future pedagogue and black woman, I am passionate about improving the quality of education of my future students and bringing about social change to the conditions that plague my community. I hope to one day complete my Masters here at OISE in Social Justice Education, in order to help make this passion a reality for both my students and those in my community. The late great Nelson Mandela said, "Education is the most powerful weapon which you can use to change the world." Remember that critical thinking is one of the greatest gifts, and when all else fails question and then question some more! But enough of that for now; I am thrilled to be a part of the OISE community and will work hard to make your year as lively as possible.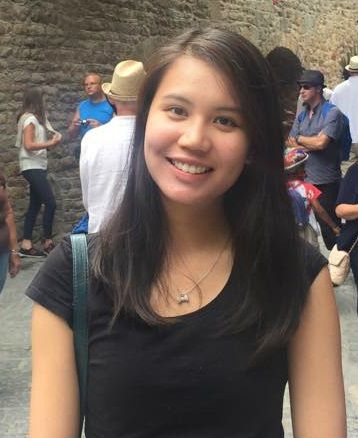 Jenna Lam, Vice-President of External Affairs (jenna.lam@mail.utoronto.ca)
Hello & Bonjour! My name is Jenna and I'm looking forward to serving our 2016-2017 Year 5 CTEP students as Vice-President of External Affairs. What's exciting about being here at OISE is thinking about the opportunities for our cohorts to support each other in this final stage to new beginnings. I love learning from others -- as such, please drop-by and say ''hello!'' during office hours!
Final bits about myself: I completed a French Specialist and mathematics second teachable. I love listening to people's stories.
Veronica Ng, Secretary/Treasurer (veronica.ng@mail.utoronto.ca)
CLASS REPRESENTATIVES
VICTORIA COLLEGE + U OF T SCARBOROUGH PRIMARY/JUNIOR COHORTS
Sara Moncata
Hello my name is Sara and I am in my 5th year of CTEP. I am in the Victoria College Primary/Junior stream and can not wait to officially become a teacher! I graduated with a major in Religion and double minor in Human Geography and Education and Society. I have a strong passion for working with children and embracing their imagination and creativity to create positive learning experiences. I love spending time with my family and dog, and I also enjoy reading, baking, and running.
Zoë Lalonde
My name is Zoë Lalonde. I am one of your class reps for the Victoria College CTEP cohort, Primary/Junior stream! My undergraduate studies were in Sociology, French and Education (CTEP). I am now in my fifth and final year of my program at OISE. I have absolutely loved being a part of the concurrent program; it has really allowed me to grow my passion for teaching. Apart from being an educator, I love hiking, horseback riding, camping, going to my cottage, and baking! I am looking forward to being one of your class reps for the 2016-2017 academic year!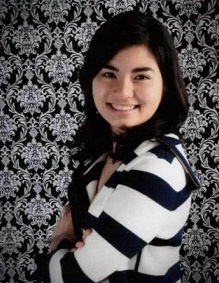 Michelle Brooks
Michelle Brooks is a completing her fifth year at U of T. She is in her last year of the CTEP program and is a Victoria College graduate. Michelle majored in Biodiversity and Conservation Biology. She also minored in psychology and education. She enjoys crafting and camp-counselling in the summers. Michelle is excited to be one of three class representatives for the Victoria College and Scarborough CTEP cohort.
U OF T SCARBOROUGH INTERMEDIATE/SENIOR COHORT
Kate Nitsis
Bonjour! My name is Kate Nitsis and I'm a class rep for UTSC. I'm interested in teaching French and Geography at the high school level. I love to teach, and I've been doing so since I became a camp counsellor, as well as an aquatics instructor. I also love to learn and I am constantly educating myself on important issues. I'm a social justice activist and I am often up-to-date with local and global current events. At UTSC, I had a wonderful time volunteering at the Women and Trans Centre for 2 years. My goal for this year is to bring any concerns or suggestions from the UTSC cohort to STU in order to make this year successful for all!
Rose Pidgeon
Hey guys! My name is Rose Pidgeon and I am a class rep for the UTSC cohort. I am a French/Biology I/S teacher candidate. I love travelling and meeting new people along the way. I've studied abroad in France, which was an amazing experience and I hope I can inspire my students to also explore the world. I also love swimming, camping, and DOGS! As a class representative, I am the link between my cohort and the STU Executive team. I relay information to my cohort and am involved in organizing events for the CTEP community. I am excited to make this year a memorable one for all of you!
U OF T MISSISSAUGA PRIMARY/JUNIOR COHORT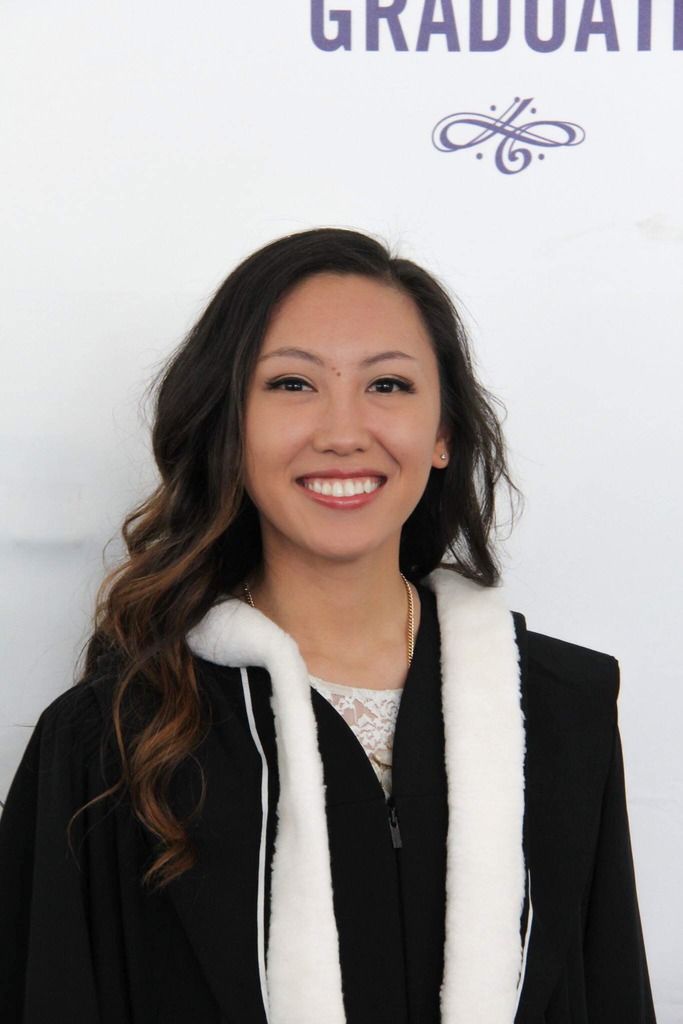 Katie Gozum
Hi everyone! My name is Katie Gozum and I am this year's CTEP class rep for the UTM primary/junior cohort. I graduated with an Honours Bachelor of Science with a double major in psychology and sociology. Aside from working in classrooms, I have worked as a youth leader and Sunday school teacher at my church, a summer camp program director, and a mentor at Big Brothers Big Sisters. In my spare time you can catch me enjoying the outdoors, baking all sorts of desserts, and playing with my dog Milo. My favorite place in the world is California. From the beaches to Disneyland, it's definitely my happy place. This year I hope to make it a memorable year for everyone alongside with the other members of STU. I'm so excited to see how we grow together as a community and as future educators!
U OF T MISSISSAUGA INTERMEDIATE/SENIOR COHORT
Ann Nadackal
Elektra Maniatis
ST. MICHAEL'S COLLEGE COHORT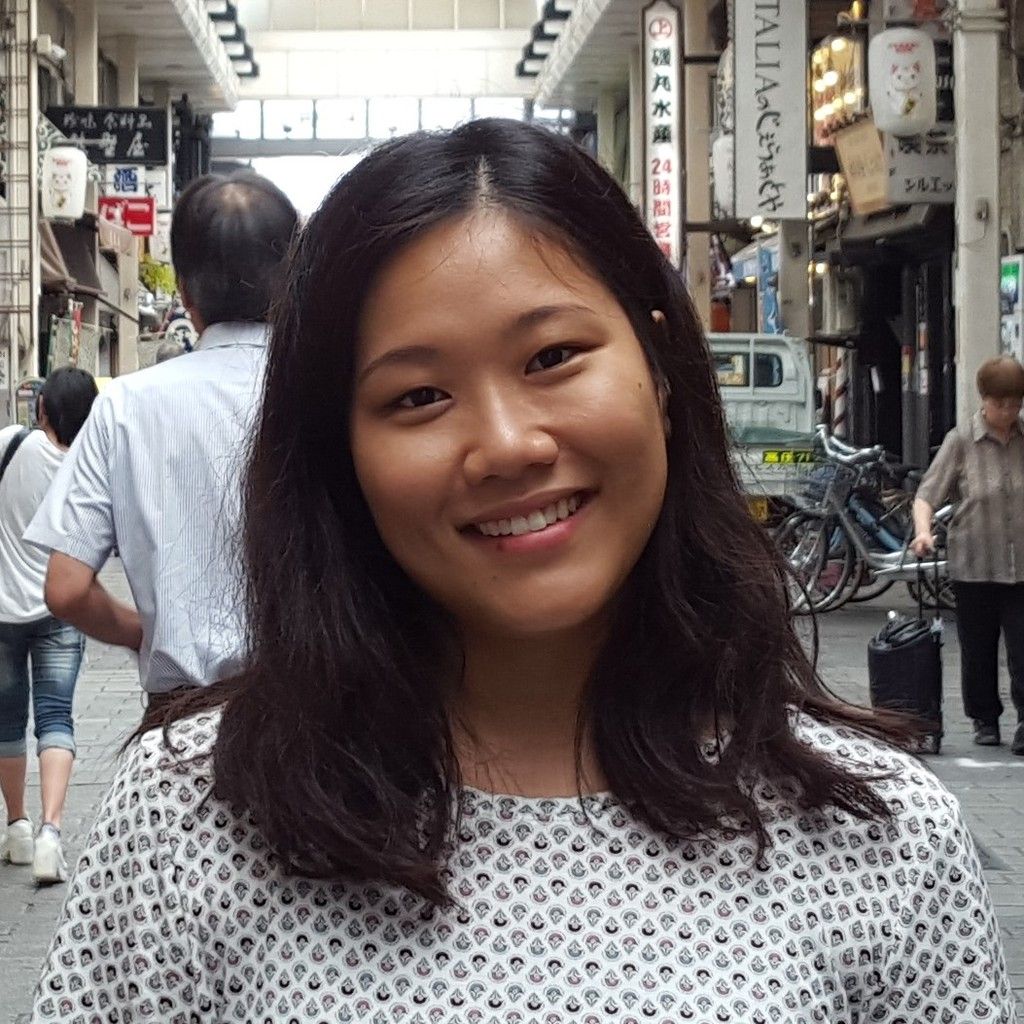 Mikaela Hwang
Hello! My name is Mikaela Hwang and I am the class rep of the St. Michael's College cohort. I am a Religious Education/English I/S teacher candidate and I aspire to be a creative educator whose teaching philosophy is built on Equity and Inclusive Education strategies. I volunteer in the youth ministry at my parish where I served as the Youth Group Coordinator. During my studies in Social Service Work, I completed field work practicums in a variety of community based organizations. My ambitions include singing for a live audience, travelling, and becoming involved in animal welfare advocacy. I am stoked to be a part of the OISE Student Teachers' Union 2016-2017 in building a sense of community among all students!
FACULTY OF KINESIOLOGY & PHYSICAL EDUCATION COHORT
Julie Szpara
Julie Szpara is a member of the KPE CTEP cohort. She has been involved in the sport community throughout her time at U of T contributing to the Women's Varsity Blues Water Polo team as a player and assistant coach, the aquatic instructional team as well as the membership services team at the Goldring centre. Julie is excited to extend her contributions to the OISE community!
Eleni Vlahiotis
FACULTY OF MUSIC COHORT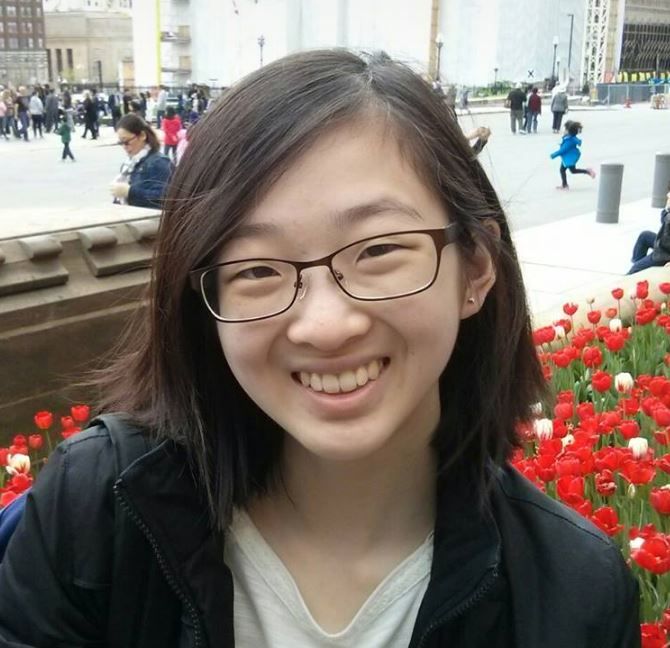 Pauline Feng
Hi, my name is Pauline Feng and I am one of the Class Representatives for the Faculty of Music cohort. I am an I/S CTEP teacher candidate with Music (vocal) and French as my teachable subjects. I have many years of experience on student councils and love being a part of an active and engaging student life program. My previous positions include class representative, divisional representative, Art & Publicity Executive, and VP Finance on various student councils. I am current musical director of the UTSC Alumni and Community Choir, and love teaching in rehearsals, classrooms, and my private piano studio. Other than teaching, my passions include reading, doodling, eating amazing food, watching documentaries on Netflix, bad puns, contemplating life, and running my teaching business. Please feel free to approach me about concerns (or puns) if you see me around! I may be tired but I am always happy to talk.
Linda Shi
Yanan (Amy) Zhang