Forming thoughtful leaders: Meet new OISE faculty, Dr. Beyhan Farhadi
September 18, 2023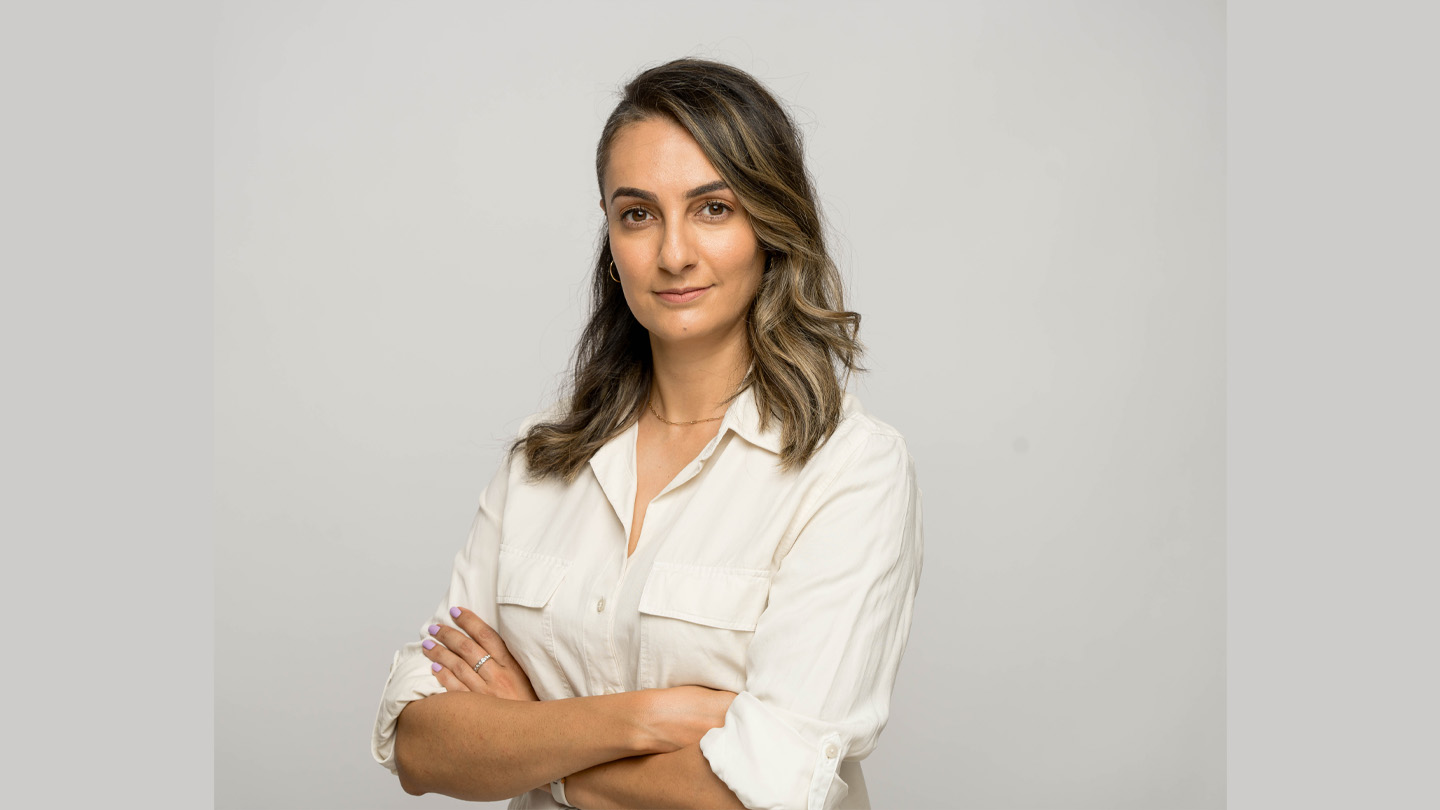 When asked about why she chose education and why OISE, new faculty Dr. Beyhan Farhadi gave the most honest answer she could think of.
"The question is often answered by a drive to create space for myself and the interdependence I feel with other folks, especially those marginalized," said Farhadi, who began a tenure-stream appointment at OISE on July 15. "There's a lot that I've learned formally and informally. The feedback that I get is that I can think about some of our common problems in ways that can be understood by multiple audiences, which is something I value and I've really worked hard to do."
Farhadi, now an Assistant Professor of Educational Policy and Equity in OISE's department of Leadership, Adult and Higher Education (LHAE), is returning to the University of Toronto after earning her doctorate in 2019.
Honed by her many years of experience working as a secondary school teacher, as well as in community groups and informal education spaces, Farhadi is a multidisciplinary researcher and a vocal activist for equity. Disciplines like critical policy sociology, social and cultural geography, and surveillance studies, have prepared her for her time at OISE.
"My unconventional training has allowed me to see problems through a different lens," says Farhadi. Her bachelor's degree was in Spanish and English and her master's research focused on critical theory and radical performance art. For her, education is more than just schooling: "Education is happening everywhere, all the time."
"Dr. Farhadi is an activist scholar," says Dr. Sue Winton, a York University professor and a close colleague of Farhadi. "She engages regularly with community-based organizations, education advocacy groups, teachers' federations, and the media."
Since 2019, says Winton, Farhadi has been featured more than 65 times on radio and television programs and well as in news articles. This includes academic publishing and insights shared through publications such as The Conversation and the Canadian Centre for Policy Alternative's Behind the Numbers.
"She is collaborative, reliable, and incredibly intelligent," adds Winton. "She raises critical questions and will say what needs to be said, even when it is difficult to do so."
Saying what needs to be said is a risk that was valued by educators who, throughout Farhadi's journey, encouraged her to pursue teaching and later, research.
"I really became a teacher because people told me I was good at it," she said, crediting her mentors in high school. "That's the tension I hold with the public system—it had been very harmful to me, but it also had been really beneficial because I had teachers who I made really good connections with and who saw me when I couldn't see myself reflected."
At OISE, one of Farhadi's main focuses will be the notion of street-level leadership – that is, recognizing the leadership of front-line educators as they prepare students to ask critical questions.
"The work I've done around leadership has focused on teacher leadership and ensuring that we are taking seriously the ways that folks entrusted with the care of students are valued for the leadership that they provide, even if it's not something that's recognized in a formal setting," says Farhadi.
There's so much responsibility that teachers have, says Farhadi, and it's such an "existential responsibility" to have all these students that are in her care, where every word she says can have an impact in ways that she can't even perceive.
"That piece is very heavy for me. It takes up a lot of my mind space as I enter positions like this one where I have more responsibility, more privilege, and more access to resources. I've been really grappling with what my responsibility is."
For Winton, Farhadi is on the right track. "OISE is getting a brilliant and generous teacher, colleague, and community member who advocates tirelessly for equity in education," she says. "I can't wait to see where it takes her."
For now, Farhadi is focused on her students, and the work to be done. "It's not lost on me—the privilege of being able to really direct a future, with a freedom that wasn't possible before," she says.