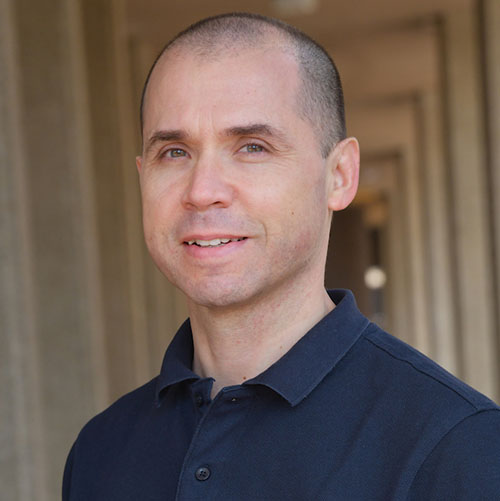 Professeur adjoint (Higher Education)
Eric Lavigne
(Il/lui)
Centre de recherches en éducation franco-ontarienne
Biography
Dr. Eric Lavigne est professeur adjoint au Département de Leadership, Higher and Adult Education. Ses recherches portent sur l'administration, la gestion et le leadership dans l'enseignement supérieur ; le changement organisationnel ; la prise de décision ; les comportements politiques ; et la carrière, le recrutement et l'évaluation des administrateurs.
Scholarly & Creative Works
May 2022,

Tertiary Education and Management

Eric Lavigne, Summer Cowley & Creso M. Sá

Feb 2022,

La Revue canadienne d'enseignement supérieur

Oct 2021,

Journal of Education and Work

Eric Lavigne, Lindsay Coppens, Juliette Sweeney, Gavin Moodie, Ruth A. Childs & Leesa Wheelahan

Jun 2020,

Higher Education

Eric Lavigne & Creso M. Sá

May 2020,

Studies in Higher Education

May 2019,

Studies in Higher Education

Oct 2018,

European Management Journal

Jul 2018,

Studies in Higher Education
Research Interests
Les travaux du professeur Lavigne portent sur les questions relatives à l'autorité et au leadership dans les organismes d'enseignement supérieur. Il s'intéresse particulièrement à la façon dont le pouvoir des administrateurs est accordé, exprimé et retiré, et à la façon dont cela affecte le leadership des administrateurs.
Le professeur Lavigne s'inspire du réalisme social et utilise des méthodes qualitatives et quantitatives. Ses travaux récents ont porté sur les effets de l'évaluation du travail des doyens sur leur leadership, sur la composition du décanat des universités canadiennes et sur la présentation des rôles administratifs de direction dans les offres d'emploi.
Projet CRSH : Canadian University Provosts: Gender, Race, Previous Role, Provenance, and Time in Office (2022-2023)
Teaching Interests
Cours enseignés
LHA3804 Doctoral Research Seminar in Higher Education
Administration of Colleges and Universities
Critical Analysis of Research in Higher Education
Organizational Change in Higher Education
Politics of Higher Education
Qualitative Research in Higher Education