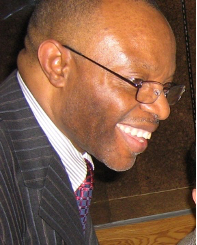 Lecturer
Barnabas Emenogu
Dr.
(He/Him)
Department of Curriculum, Teaching & Learning
Biography
Dr. Barnabas Chukwujiebere Emenogu earned his Ph.D. in the CTL department with a specialization in Measurement and Evaluation. After earning a PhD., Dr. Emenogu worked in the Ontario Ministry of Education as a Senior Research Coordinator, Manager Data Analytics, Student Achievement Officer, and Education Officer for almost 16 years before retiring in April 2022. Before moving to Canada, Dr. Emenogu was formerly a Principal Lecturer in Measurement & Evaluation at the Anambra State College of Education (later Anambra State University) Nsugbe, and at the Alvan Ikoku College of Education (later University of Education) Owerri. He started his career as a high school mathematics teacher at Holy Ghost College Owerri, Abeokuta Grammar School Abeokuta and Oguta Girls High School Oguta, and is a graduate of the University of Ibadan Nigeria, the University of Nigeria Nsukka, and the University of Toronto. He also studied theology at Wycliff College, University of Toronto and is an Anglican clergy.
Academic Positions
Lecturer

University of Toronto/OISE , LHAE,

Toronto, Ontario, Canada,

Jan 2016

- Present

Lecturer

University of Toronto/OISE, CTL,

Toronto, Ontario, Canada,

Sep 2021

- Present

Principal Lecturer

Alvan Ikoku College of Education, Educational Psychology,

Nigeria,

Nov 1994

- Dec 2000

Principle Lecturer

College of Education Nsugbe, Educational Psychology,

Nigeria,

Sep 1982

- Oct 1994
Degrees
PhD, Measurement and Evaluation

University of Toronto,

Toronto ON
Canada

M.Ed, Guidance and Counselling

University of Nigera Nsukka,

Nsukka
Nigeria

B.Ed, Guidance and Counselling/Mathematics

University of Ibadan, Nigeria,

Ibadan
Nigeria
Scholarly & Creative Works
The effect of missing data treatment on the Mantel-Haenszel DIF analysis

2010,

Alberta Journal of Education

Barnabas Emenogu, Olesya Falenchuk, and Ruth Childs

Curriculum, translation and differential item functioning of measurement and geometry items

2005,

Canadian Journal of Education, 28.

Barnabas Emenogu and Ruth Childs

Beyond validity: Are instructionally supportive accountability tests an advisable assessment option? (A commentary)

2005,

Measurement: Interdisciplinary Research and Perspectives, 3.

R. Childs, Barnabas Emenogu, O. Falenchuk, M. Herbert, and Y. Xu

Assessment priorities for early childhood education: A study of the perceptions of parents and nursery schoolteachers in Owerri

1997,

Nigerian Journal of Curriculum and Instruction, 4(2).
Research Interests
Psychometric properties of tests

Test item development

Student achievement

Mathematics teaching and learning

Quantitative methods and Data analysis

Students' school attendance, absenteeism, and graduation
Teaching Interests
MT Research 1

MT Research 2

Research Literacy in educational leadership and policy

Designing Research Proposals in Educational Leadership and Policy

Development and Use of Surveys in Education Research

Research Literacy for the EdD Program

Special Topics in Higher Education: Statistical Analysis for Educational Research