Research - Event - MT Research Conference
We are excited to share the program for our annual MT Research Conference, taking place in person on February 17th, 2023, 9:00 am - 5:00 pm – the program is available online. The program is available as a shared Google Doc, reflecting all changes as they happen. You'll are able to download a copy for your own records, but please check the online program for any changes (e.g., room number for the sessions you plan to attend), as we approach the date. In the program, you will find an overview of the schedule, information about our keynote speaker, and a complete list of sessions, including all presentations.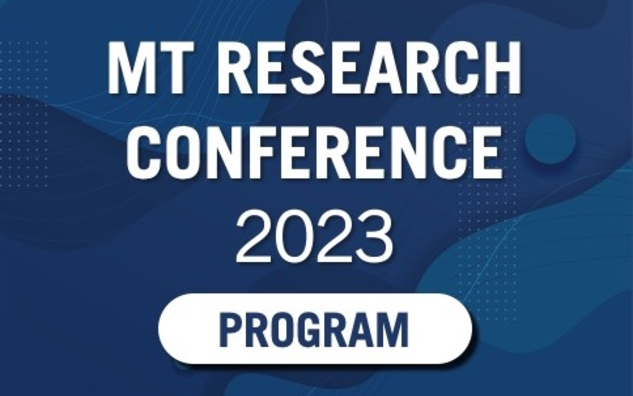 Check the program for the latest updates and information about the MT Research Conference 2023.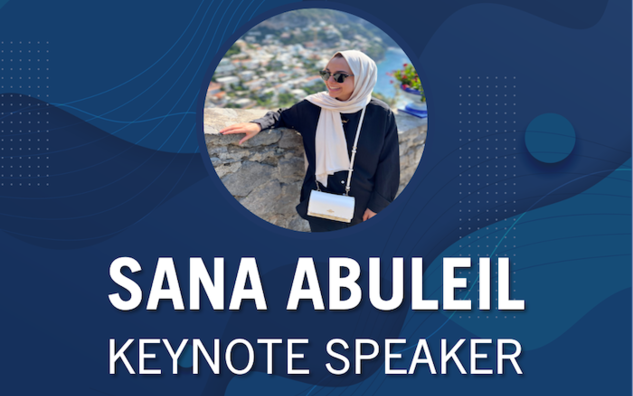 Storytelling, Identity, and the Classroom:
How We Bring Our Whole Selves, Be Vulnerable, and Encourage Students to Do the Same. 
 
Day Schedule
For the most updated schedule, please check the day schedule on the program document.
Time
Event
Location

09:00 AM -  10:00 AM

MORNING PLENARY & KEYNOTE ADDRESS
Only year 2 TCs in-person. Keynote broadcast via Zoom for Year 1 TCs

OISE Auditorium




(Ground Level)

10:10 AM- 12:00 PM

MORNING RESEARCH PAPER SESSIONS
Both Year 1 and Year 2

Check the

Morning Sessions

Schedule

12:10 PM - 2:00 PM

THREE-MINUTE RESEARCH COMPETITION
Year 1 Only*

OISE Auditorium




(Ground Level)

2:10 PM - 4:00 PM

AFTERNOON RESEARCH PAPER SESSIONS
Both Year 1 and Year 2 TCs

Check the Afternoon Sessions Schedule

4:10 PM - 5:00 PM

CLOSING & RECEPTION 
Year 2** TCs

OISE Library
(Ground Level)
* Due to space limitations, this event can only accommodate Year 1 students. Year 2 students are encouraged to plan a lunch or other social time nearby in their cohorts.
** Due to space limitations, this event can only accommodate Year 2 students and faculty.
Three Minute Competion
The 3-Minute Research competition had 16 presentations from our students which were presented at the event. A panel of judges evaluated each presentation.
#

TOPIC / PRESENTER

1

Process Based Grading & Student Engagement
James Gerald Hicks 

2

The Teacher Diversity Gap
Urvashi Shelke

3

Embodied Geography: Rehearsing Identity & Place-Making 
madeline mckinnell

4

The Inclusion and Cultivation of Identity for ELL Students
Vanessa Grassa

5

The Role of Teacher Unions in Ontario's Education System and Political Economy
Jack Hallman

6

Special Education– Journey To A Clean Plate 
Ellie Leung

7

Easy as 1-2-3?
Karine White

8

Teaching Sustainability?
Jan Moryk

9

Generation Alpha: A New School Forward
Mary Karambatos

10

Where are you, my teacher?
YiChen (Julie) Wang

11

The Curation of a Classroom Library — Teachers' Perceptions of the Accessibility of Literature for Students with Disabilities
Shannon Tinning

12

The Sharp Sparkle of Shattered Glass: LGBTQ+ Representation in Ontario K-6 Schools 
Maxime Lamarche

13

Inequity From School Location: School, Neighbourhood, and Transportation
Victor Lo

14

Homework is Not Accessible
Breanna Howell

15

Integrations of Immigrant ELL's into Canadian Education
Veron Zhou

16

How Could We Better Implement Equity, Diversity, and Inclusion Initiative in Science, Technology, Engineering, and Mathematics (STEM) Education for English Language Learners (ELL) in Ontario? 
Hao Sun
2023 Winners
Congratulations to Our 2023 Winners:
1st place
James Gerald Hicks
2nd place
Urvashi Shelke
3rd place
Madeline Mckinnell
FAQ
The "live program" refers to the Google Doc that has the program for the conference. The term was used to indicate that any changes are updated as they are happening in the program document. For example, a change in location/room for a given session. Both morning and afternoon paper sessions will be held in person. 
A link to the program is available on this page (see the links at the top of the page)
The Keynote address, which is part of the Morning Plenary, as well as the Three Minute Competition, which is happening during lunch, will be streamed live. Zoom links will be updated on the conference program by the end of day on February 16, 2023.
If you have any questions about the conference, including presentation format or accommodations, please reach out to your Research 2 instructor.  
You can just bring a USB or use an online shared link to the file with the session chair in advance. Every room has a session chair that has a computer available to connect to the audio/video system in the room. However, it might be a good idea to bring your own device as a backup and any adapters in that might be needed in case you don't have a standard HDMI or VGA port on your machine.
The department doesn't have any spare adapters to lend out. In case the room doesn't have the appropriate adapter (e.g., a lightning port connection to present from an iPad), you are encouraged to share the file with the chair or one of the other presenters that have a compatible device.
Presenters and attendees will arrange for their own lunch. Year 2 TCs are encouraged to plan lunch nearby OISE in their cohorts. Year 1 TCs, given that the Three Minute Competition is happening during lunch, could arrange for lunch before or after the competition (exiting a paper session earlier or joining a paper session late, in order to have lunch or for other personal reasons, will not affect attendance).  Refer to the Covid-19 information page for places to eat at OISE.