... an international tradition of critical studies of work and learning
... founded in 1999 at the University of Leeds (UK)...
... recognizing the multi-disciplinary character of workplace learning research
... maintaining the links between research and practitioners
... now the world's longest running international workplace learning research conference
... now having visited ten countries across five continents
The 12th International Researching Work & Learning Online Conference (RWL12) – July 13-15, 2022.
The conference aimed to bring leading researchers together to explore contributions to theory, policy and practice revolving around our main theme of Work, Learning & Social Change.
v v v
Thanks to all participants of the RWL12-Toronto Event! 
Be sure to bookmark rwlconferences.org for details on the RWL13 (2024) event which shall be announced shortly…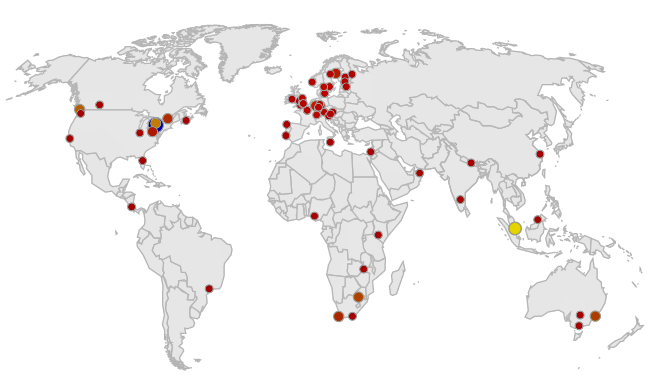 (Actual World Map of Submissions Accepted for RWL12 July 13-15, 2022)