Mission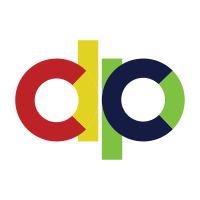 The Centre for Diversity in Counselling & Psychotherapy (CDCP) is an interdisciplinary centre dedicated to the research and development of multicultural and diversity issues in counselling and psychotherapy, focusing particularly on the stigmatized social identities of gender, race, sexual orientation, class, disabilities, religion, and age. 
A key objective of the centre is to facilitate research and scholarship on the integration and intersection of various marginalized identities.  In doing so, we aim to encourage theorists and researchers of counselling and psychotherapy to conduct their work through a paradigm of multiple identities irrespective of their particular approaches.  The centre is well-positioned to undertake this mission because the majority of the associated faculty are already involved in research and teaching in the various areas of diversity. 
The interdisciplinary nature of the centre and the engagement of faculty collaboration promote a rich environment and a creative clinical niche within which graduate students can be nurtured. This exposure to discourses of cultural differences juxtaposed with a variety of holistic approaches to psychotherapy forms a critical base for the study of diversity in counselling. 
Another key aim of the centre is to increase collaborative engagement with local community health and counselling organizations so that research can be disseminated to practitioners working in the field. One way in which the centre has achieved this objective has been through the annual Critical Multicultural Counselling Conference at which researchers and community practitioners address key critical issues on the themes of diversity and multiculture. The conference--which began in 2003 with funding from the American Psychological Association--has become the flagship of the centre, attracting scholars from the major universities in Canada as well as from America, UK, and India. 
As part of this process, the Centre also offers the OISE and University of Toronto Lifetime Achievement Award in Multicultural and Diversity Counselling.