Addressing the Post-Secondary Housing Crunch in Toronto: A Student-Centred Perspective and Dialogue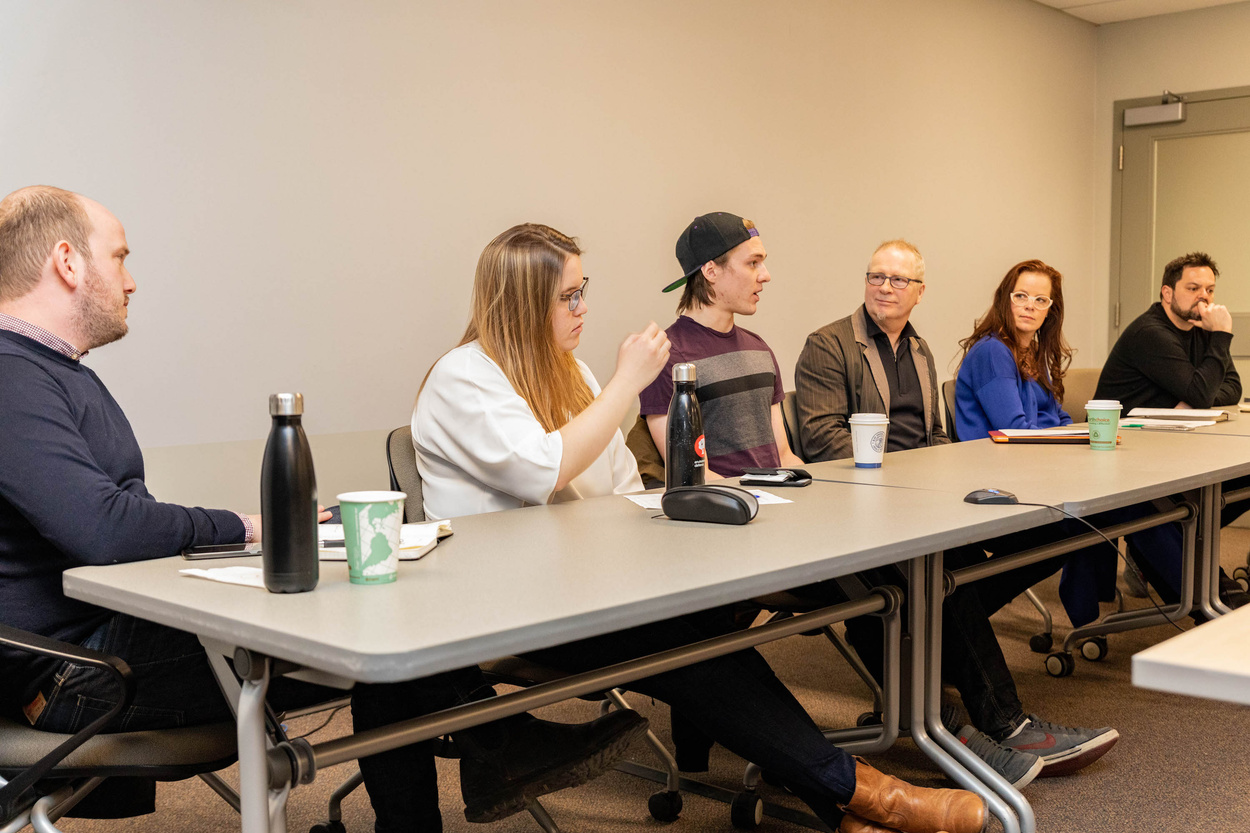 3-104, OISE
252 Bloor St. West
Toronto ON M5S 1V6
Canada
With dwindling state supports for public education, growing barriers to fulfilling job prospects for the young, and stratospheric living costs in Toronto and other Canadian cities, the lack of affordable housing is an additional and especially acute challenge for university students today. This roundtable discussion will open a space for dialogue between university students and faculty from all four of Toronto's universities working on the StudentDwellTO project, and to discuss solutions to the university housing crisis. The following three questions will be addressed:
What is the lived experience of university student housing in Toronto today?
Why is there a student housing crisis in Toronto?
What are some solutions to the student housing crisis?
StudentDwellTO (SDTO) is a collaborative research initiative sponsored by the presidents' offices of the University of Toronto, Ryerson University, OCADU, and York University. Grounded in a student-centred perspective, SDTO is looking into the lived experiences of the student housing crisis in Toronto today, as well as possible community, institutional, design, architectural, and policy solutions to the crisis.
Participants will include:
Shelagh McCartney is Assistant Professor at Ryerson University in the School of Urban and Regional Planning, and Director of +city lab and Together Design Lab. Prof. McCartney is a licensed architect and urbanist whose scholarly interests focus on transforming urbanization and housing, with a strong community development focus. She received her doctorate in urban planning from Harvard University, where she was a Fulbright scholar.
Jeremy Bowes is tenured Professor in Environmental Design in the Faculty of Design at OCAD University. Prof. Bowes' current research activities focus on housing within the context of the city ecosystem, and he coordinates the systemCITY research group, which centres on navigating these complex urban ecosystem problems with systems thinking, design and visualization tools.
Mauricio Quirós Pacheco is Assistant Professor at the John H. Daniels Faculty of Architecture, Landscape, and Design, University of Toronto. He holds a Master of Architecture in Urban Design with distinction from Harvard University and a Bachelor of Architecture from Universidad del Diseño (Best Thesis Award) Costa Rica.
Marcelo Vieta is Assistant Professor in Adult Education and Community Development at the Ontario Institute for Studies in Education (OISE) of the University of Toronto. His research interests include co-operatives and their role in bottom-up community development, the social and solidarity economy, workplace democracy and learning, and critical theory. He is a co-founder of the Centre for Learning Social Economy & Work at OISE.
Derya Tarhan is a PhD Candidate in Adult Education and Community Development at Ontario Institute for Studies in Education (OISE) of the University of Toronto. His research interests include co-operative economics, co-operatives in the energy sector, social and solidarity economy, critical theory, transformative learning, and community development.
Reva White is a Masters of Environmental Studies with an Urban Planning specialization at York University. Reva has worked at Toronto Community Housing on North America's largest public housing revitalization, Regent Park,. Her current research focuses on bringing affordable housing design solutions to Canada and the increasing privatization of student residences.