Project Outputs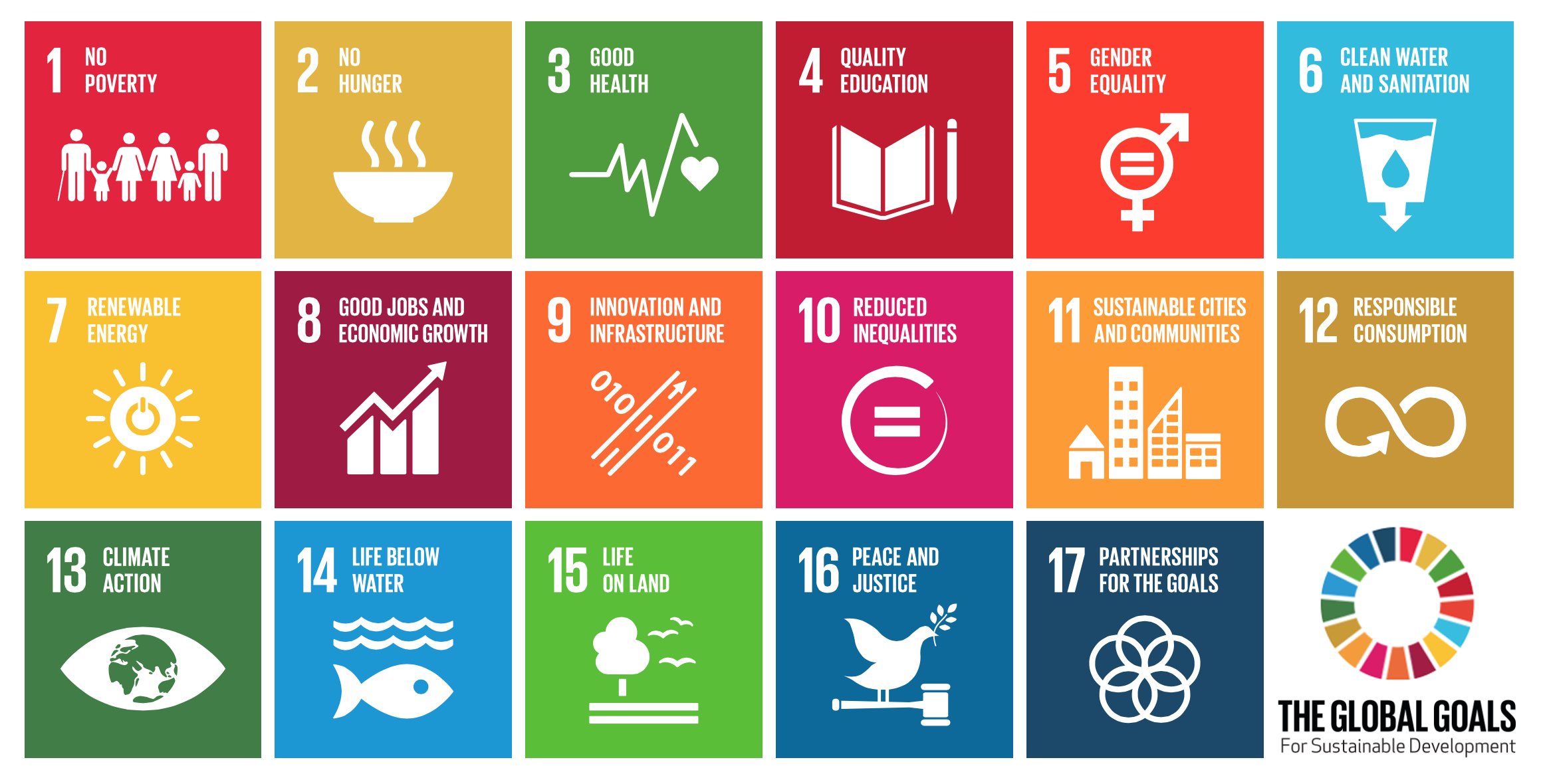 Synthesis of Findings from CIES 2023
One of the project's first outputs was to synthesize and visualize how the SDGs and higher education for sustainable development were discussed at the CIES's 2023 Annual Meeting.
Views on the current SDG agenda vary
Views on the SDGs vary quite a bit. Some view them as a step forward for the development community, including educational development and higher education. Others are more skeptical of their expansive goals, their presumed universality, a distraction from higher priority efforts, or not relevant to all.
Higher Education Institutions have multiple roles with respect to the SDGs
Within the scope of the SDGs, universities are viewed as having many roles and responsibilities related to advancing the SDGs.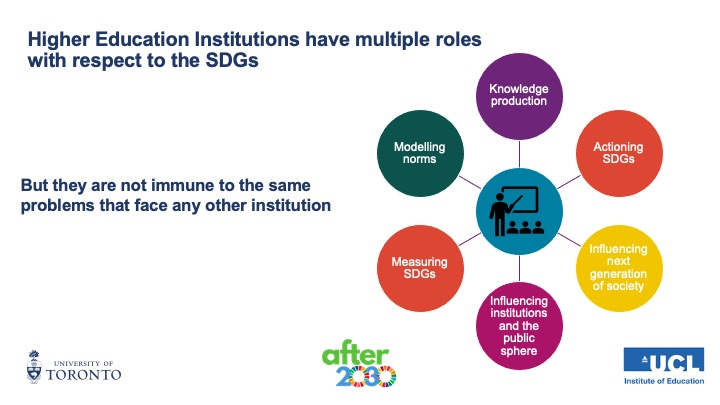 There are broader questions around global development agendas
However, views on global development agendas were also discussed at CIES and there are many questions and debates raised around how global development agendas are set. As we look forward to what comes After2030, these discussions and debates take on renewed relevance.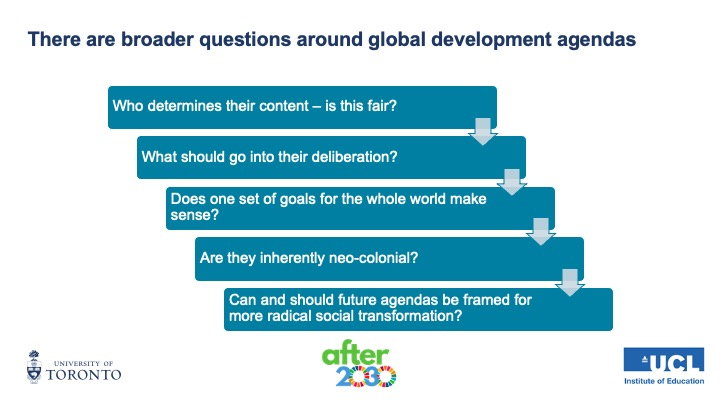 Synthesis of Key Themes at After2030 Events
In addition, the team is working on a synthesis paper that summarizes recurring themes and debates from After2030 events. We have summarized key discussion points and debates around the following three questions: 
The SDGs have provided a framework and rallying call for universities' actions – for

tracking

,

improving

, and

publicizing

their institutional actions to contribute to the SDGs

The SDGs have inspired

teaching

,

research

,

community engagement

There are many

constraints

–realities make it difficult to expect more from universities, faculty and administrators' time, resources, and bureaucratic siloes are some constraints

There are

concerns

that university engagement is focused on reputation and branding
Important actors, such as

students

and

teachers

, are sometimes misrepresented or overlooked, or undermined

Diverse perspectives

and cultures are not included in the current SDG framework, such as

Indigenous knowledges

and worldviews are not part of the current agenda

A major opportunity is how to better

integrate

alternate perspectives

, including Indigenous worldviews
Answers to questions about the SDGs vary within our community of comparative education and higher education 

While some advocate the benefits of the SDGs, others argue that the global agenda itself is too

decontextualized

,

depoliticized

or anchored in the

status quo

to be a useful framework for universities' actions 

Some believe that such an expansive agenda distracts from more urgent and pressing issues - many want more targeted focus on

climate crisis

Some argue by aligning themselves to SDGs, universities' engagement with more

transformative

goals may be undermined