Wellness Wednesdays: OISE Wellness 1/2 Hour starts this Fall
August 29, 2023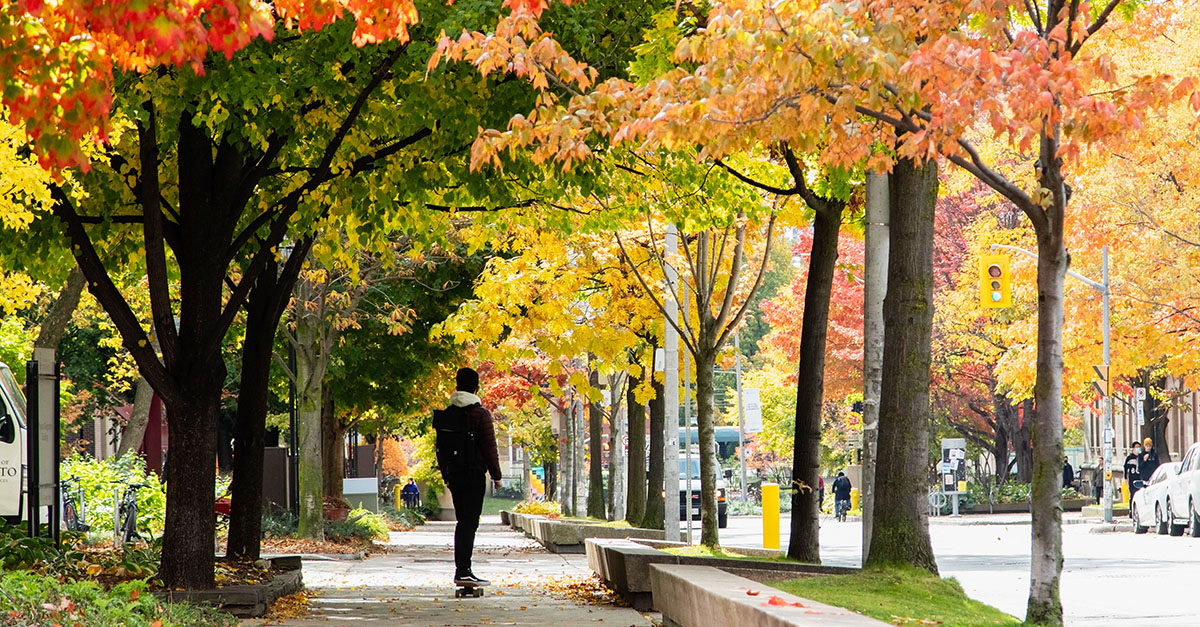 As we embrace the spirit of October being Canada's Healthy Workplace Month, we are delighted to introduce the OISE Wellness Half Hour, a new initiative shaped by our collective efforts and the Institute's commitment to supporting the community's well-being. In late 2021, OISE formed a working group comprised of faculty, students, and staff to address the evolving needs of our community as we transition out of the COVID-19 pandemic. Your valuable input through the all-community survey played a pivotal role in shaping the recommendations proposed by this group.
One key recommendation that emerged from the feedback was the need for more dedicated time to focus on personal wellness and self-care, particular staff and faculty members. Dean Erica Walker has accepted this recommendation enthusiastically, and we are excited to formally launch this initiative.
What is the OISE Wellness Half Hour?
The OISE Wellness Half Hour is a dedicated time slot every Wednesday from 11:30 AM to 12:00 PM, where staff and faculty are encouraged to prioritize practices that enhance their personal wellness. The goal of the initiative is to provide an opportunity for the OISE community to prioritize self-care, reduce stress, and restore energy.
How Can You Participate?
During the OISE Wellness Half Hour, you have the freedom to choose how you wish to spend it to support your well-being. Examples include:
Join one of our organized wellness programs: We will be offering a variety of wellness activities during this time, such as line dancing, yoga sessions, mindfulness workshops, and more.

Self-directed wellness: Alternatively, you are welcome to use this time for your personal wellness practices. Whether it's taking a walk in nature, reading a book, practicing deep breathing exercises, or any other activity that rejuvenates your mind and body.
Our inaugural Wellness Half Hour will begin Wednesday, October 11th.