Message from Our Chair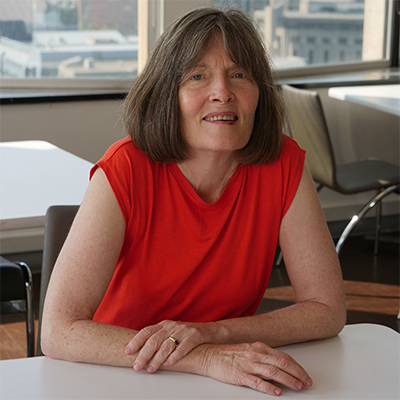 The Atkinson Centre was founded in 2000 with the mission to mobilize the best available evidence to strengthen the quality of early childhood practice and inform public policy and discourse. The Centre's work is guided by the understanding of the reciprocal nature of three often siloed areas: research, policy and practice. With the establishment of the Canada-Wide Early Learning and Child Care agreements, growing attention is paid to training, quality assurance, accessibility and accountability. The Atkinson Centre continues to lead the development of the Early Childhood Education Report. Working in partnership with George Brown College, the Atkinson Centre supports Professional Pay and Decent Work for All, and universal early childhood education. The Atkinson Centre continues to work towards the consolidation of a strong community-university network.
At the Atkinson Centre, we remain committed to pursuing learning opportunities for undergraduate and graduate students to strengthen their capacity to bridge research with policy and practice through quality learning experiences.
Central to the work of the Atkinson Centre is a focus on diversity, equity and anti-oppressive practice in early childhood programs. The Atkinson Centre is also involved in Events on topics connected to its work and provides access to resources related to that work.
The Atkinson Centre is a partnership of the Ontario Institute for Studies in Education (University of Toronto), and the School of Early Childhood (George Brown College). We work with the Dr. Eric Jackman Institute for Child Study (University of Toronto), The Encyclopedia on Early Childhood Development at the University of Montreal, and the Science of Early Child Development (Red River College). Our work is generously supported by the Lawson Foundation, the Atkinson Foundation and the Margaret and Wallace McCain Family Foundation.

Jennifer Jenkins, Atkinson Centre Chair