Cassie Brownell reflects on four award wins for early career work in children's literacies
December 15, 2021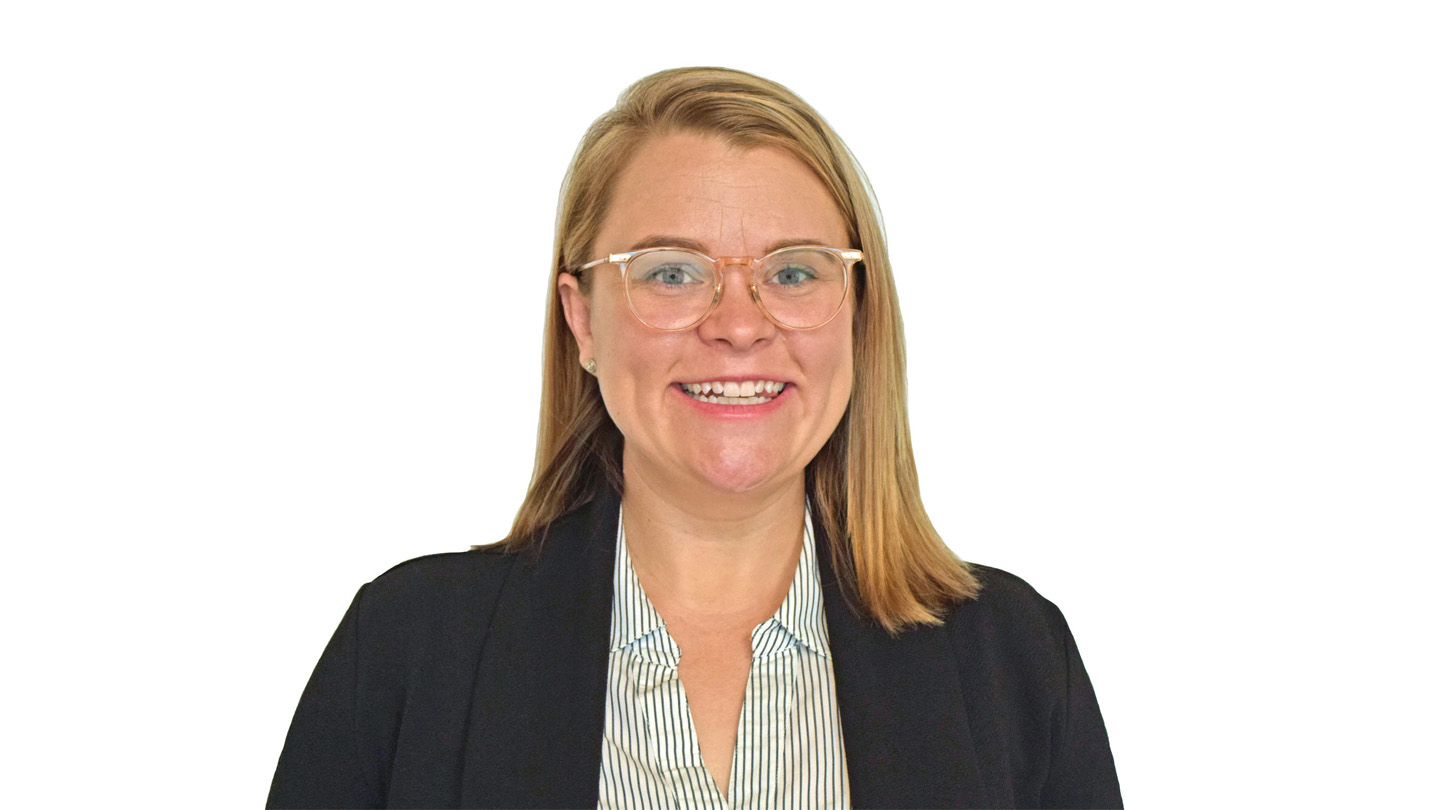 Since arriving at OISE in July 2018, Assistant Professor Cassie J. Brownell has been dialled into critically considering and amplifying young children's literacies practices.
Brownell, a researcher and teacher educator in OISE's department of Curriculum, Teaching and Learning, was recognized with four awards in 2021 for her efforts as her early career gets off the ground.
She received two honors from the National Council of Teachers of English. The Early Childhood Education Assembly awarded her the Early Literacy Teacher Educator of the Year Award on November 21, 2021. Additionally, she was awarded an Alan C. Purves Honorable Mention for her 2021 publication in their top-tier literacy journal, Research in the Teaching of English. The Alan C. Purves Award annually recognizes the Research in the Teaching of English articles judged as likely to have the greatest impact on educational practice.
Brownell was also selected as a 2021 Concha Delgado Gaitán Presidential Fellow by the Council on Anthropology and Education. This recognition was announced at the November 19th meeting of the CAE at the annual conference of the American Anthropological Association.
Earlier this year, Brownell was named a 2022 recipient of The Divergent Award for Excellence in Literacy in the Digital Age Research – an award given by the Initiative for 21st Century Literacies Research, a multidisciplinary research consortium. The award recognizes educators and scholars who have dedicated their careers to the theoretical and practical study of literacy in a digital age.
"The accolades Professor Brownell has received this year signal that her work is already making an impact in research circles and elementary school classrooms," said Professor Michele Peterson-Badali, OISE's Associate Dean, Research, International & Innovation. "For all of her achievements, I congratulate Professor Brownell. I'm excited to see how she continues to build on this important work."
Brownell teaches graduate courses focused on issues related to her scholarship –  including critical literacies, digital literacies, and literacies in elementary and early childhood classrooms.
In celebration of her achievements, OISE News sat down with Professor Brownell to explore the awards' impact on her scholarship and her particular research interests.
---
What is the goal of the work you set out to research and implement your research in your teacher education and graduate classrooms here at OISE? Why is it important?
My professional career is undergirded by my experiences teaching in post-Katrina New Orleans, Louisiana, USA. The inequities I witnessed as an early childhood and elementary educator sparked new questions for me about the social contexts of education and, ultimately, led me to pursue doctoral studies at Michigan State University.
I have two distinct, but intersecting, goals for my research and teaching.
First and foremost, and like many of my colleagues here at OISE and elsewhere, my goal is to transform schooling. Generally, our current systems still do not do well by all children (or teachers or communities for that matter), especially those from historically and continually marginalized communities. Thus, we must reimagine schooling as we know it to consider what it might be and, in particular, how schooling might become more equitable and just.
My second goal is to help adults recognize the necessity of attuning to and amplifying children's words (and worlds) in my home country of the United States, in my new home of Canada, and across the globe. Often, in society and in research, children's voices go unheard and, in turn, their perspectives remain on the peripheral. In part, this is because many adults still underestimate children's capacity for or interest in communicating about their lived experiences. But, like adults, children live raced, classed, and gendered lives each day and they frequently have much to say about their experiences in the world.
To some degree, I understand this second goal as a building block or possible pathway for evoking change on a broader scale. Therefore, it is deeply integrated into how I conduct research and how I practice teaching.
In my research, I centre children as the focal participants as much as possible, from beginning to end. This means that I spend my time in the field with children. I sit next to them on the carpet during daily read alouds, eat lunch alongside them in the cafeteria, and play with them during the recess hour. Additionally, I spend a good amount of time talking to kids in more formal ways, as through interviews. During these conversations, I position children as the experts and try to follow their lead as much as possible while still keeping my research questions in the back of my mind.
In my teaching, I begin all of my classes by asking students to read and think with critical sociocultural theory. We start here in order to understand the situated nature of our identities and learning. Specifically, we use this theory to ground our understanding of how community histories and sociopolitical landscapes inform the identities of the children we teach as well as who we (as educators) are in the world. 
 
Congratulations on being named a Concha Delgado Gaitán Presidential Fellow by The Council on Anthropology and Education! How does this honour distinguish itself from other accolades you have received as a researcher and educator?
It is a huge honor to be selected as a 2021 Concha Delgado Gaitán Presidential Fellow by The Council on Anthropology and Education (CAE). Named for educational anthropologist Concha Delgado Gaitán, this endowed fellowship program annually supports the professional development of a cohort of early-career scholars. In addition to providing Fellows a grant to attend the annual meeting of the American Anthropological Association, Fellows are also provided a senior CAE mentor who they can turn to for career advice and support.
I was thrilled to be selected as a 2021 Fellow for several reasons. First, I am so appreciative of the work and perspective of Professor Gaitán who has consistently fought for social equity. In particular, I am especially inspired to learn from her as a "Mentor-At-Large" since she herself was a former elementary teacher and principal!
Second, I am quite excited to be in community with the other Fellows in my cohort. Our brief exchanges during the conference made clear to me that I have much to learn from the other Fellows, all of whom are critical qualitative scholars who consider the intersections of schooling and community.
Finally, I feel very fortunate to have an opportunity to engage with my mentor, Professor Marjorie Faulstich Orellana of UCLA. I look forward to thinking with Professor Orellana about how I can maximize my research's impact while also deepening my relationship-building with communities. Given her own expertise and experiences, I have no doubts that she will be an excellent thought partner for doing so.
 
What does it to you be recognized by the National Council of Teachers of English with the two awards? What do the Early Childhood Education Assembly (ECEA) and the Early Literacy Teacher Educator of the Year Award mean to you? What can you tell us about your Research in the Teaching of English article that was given an Alan C. Purves Honorable Mention?
In many ways, my broader scholarly goals as well as my past teaching experiences are well-aligned with the mission of NCTE's ECEA community. Comprised of early years classroom teachers as well as university faculty, the ECEA remains steadfast in their commitment to work against institutional acts of injustices while believing fully in the potential and possibility of society's youngest learners. Hence, receiving the ECEA was an incredible honor and it was made all the more meaningful because in addition to a nomination letter from my long-time collaborator, Dr. Jon M. Wargo (Boston College), my past students (now teachers) from Michigan State or here at OISE forwarded letters of support as did my OISE colleague, Dr. Shelley Stagg Peterson. I am so grateful for their kind words about my research and teaching efforts in early childhood education.
In my grant-funded dissertation, I used critical sociocultural theories to position children as powerful rhetoricians whose abilities as communicants are often underestimated. As detailed in my 2021 article published in NCTE's Research in the Teaching of English, I analyzed how children strategically employed rhetoric and enacted civic identities to argue about US immigration policies. As a recipient of the Honorable Mention for RTE's Alan C. Purves Award, my article is expected to be well-received for its theoretical, empirical, and methodological contributions. Ultimately, for me, this work demonstrates my long-standing commitment to disrupt perceptions of children as naïve and apolitical by reframing the question of "What do we tell the children?" to instead be "What can the children tell us?"