OISE professor Diane Gérin-Lajoie named Fellow of the Royal Society of Canada
September 8, 2020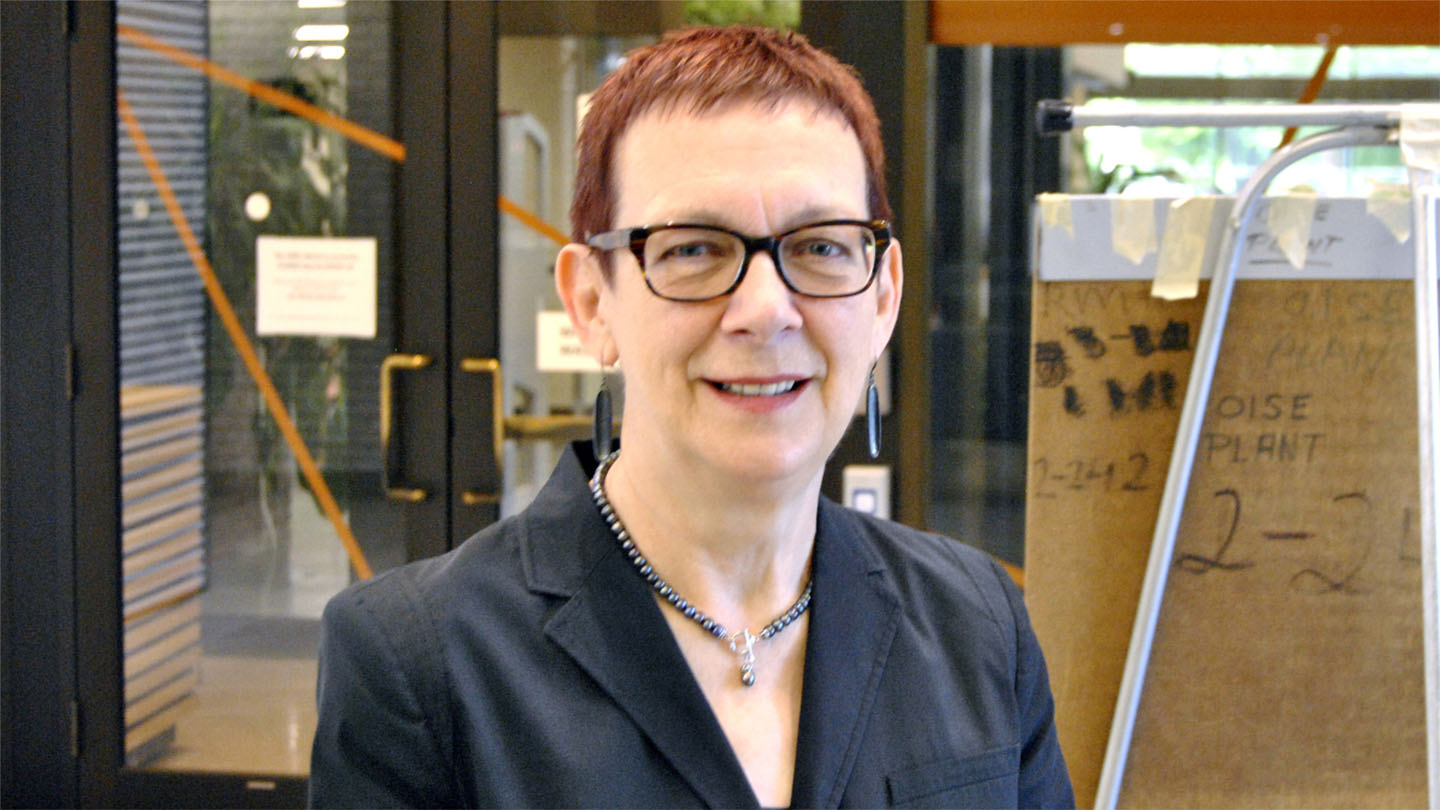 OISE Professor Emerita Diane Gérin-Lajoie has been named a Fellow of the Royal Society of Canada, joining over 2,000 Canadian scholars, artists, and scientists nationwide.
Gérin-Lajoie, a professor with OISE's Department of Curriculum, Teaching, and Learning and the former director of the Centre de recherches en éducation franco-ontarienne (CREFO), joins nearly 400 Royal Society of Canada fellows from U of T – many of them affiliated with OISE. In 2019, the Royal Society appointed Kathleen Gallagher, a professor in the Department of Curriculum, Teaching and Learning, as a Fellow. Professor George Dei and OISE's Associate Dean, Programs, Normand Labrie were appointed in 2017 and 2016, respectively.
Earning her PhD at OISE, and working primarily at CREFO, Gérin-Lajoie's research interests primarily focus on French minority language education in Ontario and English minority language education in Québec.
Gérin-Lajoie enters the Fellowship in 2020 with Professor Marlene Scardamalia, her colleague in the department of Curriculum, Teaching, and Learning.
"Professor Gérin-Lajoie is a highly respected leader, researcher and educator who has made significant contributions to scholarship, and of course to our community," said OISE Dean Glen Jones.
"On behalf of the OISE community, I congratulate Professor Gérin-Lajoie on her appointment to the Royal Society of Canada. It is wonderful to see her work recognized with this prestigious honour."
Nominated and elected by their Royal Society peers, Fellows have made remarkable contributions in the arts, humanities and sciences. In their role, they will be mobilized to contribute knowledge, understanding, and insight through engagement with the Canadian public.
Gérin-Lajoie is honored to have been recognized by her peers. "Although I'm working in a very specific niche it's very nice to see that people recognize my accomplishment," she said.
She has undertaken qualitative research to better understand educational policy, the process of identity construction, and teaching in linguistic minority settings.
"I got really interested in looking at how Francophone kids in French-speaking high schools in Ontario perceived their identity," explained Gérin-Lajoie. "I became really interested in trying to understand the discourse of these students in terms of their linguistic identity but also in terms of their cultural identity.
"And because I was working in a school setting, I got really interested in better understanding how teachers that work with these kids see their work – how their own personal identity came to influence the way that they teach their students about their place in the Francophonie."
Her focus has led to funded SSHRC research, active lecturing on the topic, and five published books – among other citations and collaborations.
She's currently researching the lived experiences of immigrant students that graduated from French minority language high schools. The first objective of the study is to understand the school and social experience of a group of immigrant youth before they came to Canada, when they arrived in the host country, and their school experience in the French minority language school system. She is examining their experience with inclusion and analyzing the impact of their experience on the way they look at their future.
Gérin-Lajoie has been grateful to undertake her specific research at OISE and CREFO, where she worked in an inter-disciplinary environment. "The department has always been quite supportive of me in terms of the courses that I was teaching, the research I was doing," said Gérin-Lajoie, about the department of Curriculum, Teaching and Learning.
"It was very exciting to be part of the research group," she added, about CREFO. "Although we were not necessarily working together, we were working on issues that were close to our hearts and from a critical perspective."
Plans to celebrate the new Fellows, with an induction ceremony, will take place during the Society's Celebration of Excellence and Engagement (COEE), from Nov. 23 to 29. The week-long COEE, which is being organized by the Royal Society in collaboration with the University of Toronto and the Globe and Mail newspaper, is a hybrid event that will combine in-person activities with enhanced digital engagement.