Focus on Research Lecture Series
Introducing the Critical Action Learning Exchange (CALE): An international teacher community for design and peer support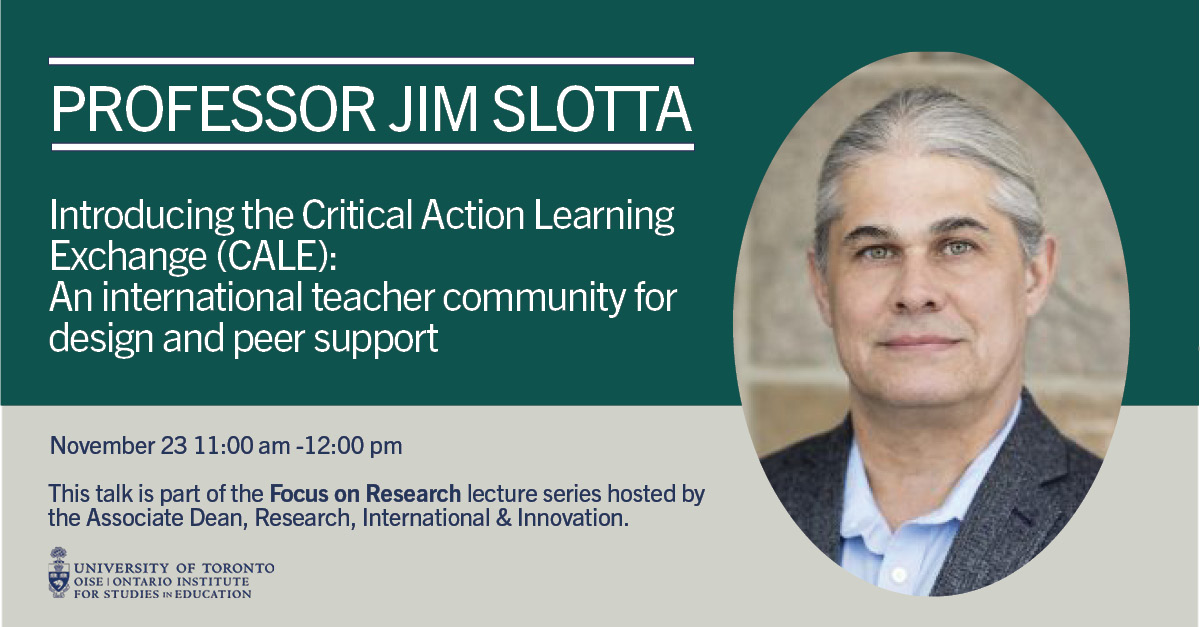 Note: Registration link sent to all OISE Community members via email.
We are pleased to invite you to our online Focus on Research lecture series for 2023-24 with "from research to practice and back again" as the theme. All OISE community members are welcome to attend. 
---
Professor Slotta will be discussing the Critical Action Learning Exchange (CALE), which advances a conceptual framework for critical action learning, and engages teachers around the world in designing curriculum lessons that empower their students in the face of social and environmental issues like climate change, gender inequities, and economic uncertainty. Teachers engage in a ChangeLab methodology for professional development, where they consider the challenges in their current practice and visions for their practice change. CALE provides a set of curated approaches, such as storytelling, critical making or community-engaged learning, including examples, strategies and other resources. CALE also provides technology supports for lesson design, teacher peer discussions, and sharing and exchange.  In the past several years CALE has engaged hundreds of teachers in more than 100 countries, including substantial projects in China and India. This presentation will review the conceptual framework, curriculum approaches, teacher supports, and various research projects that have occurred over the past several years, as well as current goals of CALE.
Please join us to learn about Professor Slotta's research.
---
About the Speaker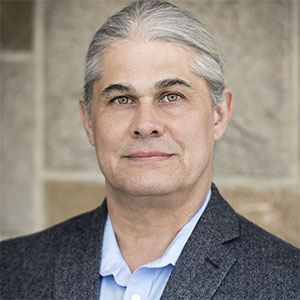 Professor Jim Slotta
Professor Slotta is Professor in the Department of Curriculum, Teaching and Learning, the President's Chair in Education and Knowledge Technologies. He directs the ENCORE lab, a team of students, designers and developers investigating new models of collaborative and collective inquiry in K-12 science.