Laize Bacay
Technology Adoption Consultant
I'm passionate about understanding the technology needs of clients and delivering excellence in customer service—something I learned during my time at Apple Inc. In my spare time I collect and wear my sneakers, and I'm a huge basketball fan.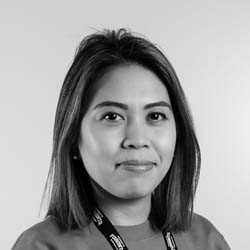 Jed Dela Cruz
Drupal Developer
I've spent the past ten years involved in nearly every aspect of the website-making process on projects large, small and everything in-between. I work with codes, pixels and people.
I'm a web generalist by trade, but a front-end designer by heart. When not at work, there's a good chance I'm watching a Raptors game.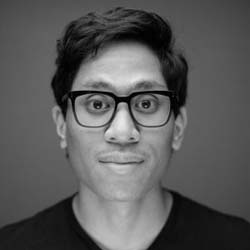 Julia Duncan
Director, Education Commons
As the Director, I have the privilege of leading a talented Education Commons team in the pursuit of OISE's excellence in teaching, learning and cutting-edge research.
One of my passions is viewing challenges and possibilities from the lens of People, Process, and Technology. I am always on the lookout for continual improvement opportunities through technology and its contextual application while understanding the long-lasting impact on people, their wellbeing and their experience.
My areas of inquiry are in pervasive technological changes and their effect on our everyday living, learning and discovering.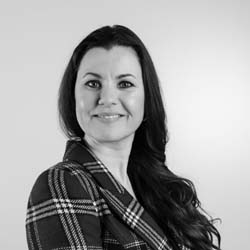 Laura Hagglund
Communications Coordinator
As the Communications Coordinator I'm committed to strengthening the connection and engagement of Education Commons within the OISE community by promoting our purpose and services, delivering valuable news and content, and celebrating stories of success.
After ten years working in the field, I still geek out on marketing and communications theory. I'm fascinated by the intersection where psychology, design and technology meet, as it relates to user experience and marketing. I believe in using less words and more white space, and champion value and clarity over verbosity. I'm also a huge fan of ampersands & the oxford comma.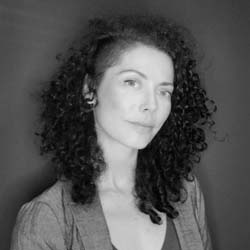 Azeem Khan
Audio Visual and Business Solution Architect
My passion lies in digital transformations and driving efficiency in workplaces. I have a diverse work background: I've worked as an entrepreneur delivering a myriad of AV projects in settings like education, defense, airports and office spaces. I've also been a lead for complex projects at enterprises such as Shell and CIBC. Coming from a security background, I have an eye for processes which re-enforce security in AV/IT.
At OISE, I hope to drive visionary projects which help improve people's everyday experiences with technology.
Outside of work, I love building play-structures for my kids (also my cat) and playing video games with my son.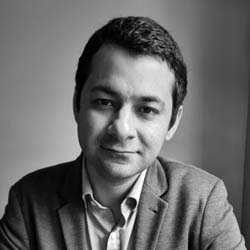 Ryan Lahti
Technology Adoption Consultant
As a Technology Adoption Consultant, I work with clients and subject matter experts to solve contemporary issues surrounding educational technology.
I have a strong background in the education field, holding four degrees from education faculties, including my Doctor of Education from Western University. As a certified Ontario teacher, I have worked in the K-12, college and university sectors.
On a personal level, I love to travel and share my experiences with others. From winter camping in the Arctic to backpacking across Central America, I believe travel is the best way to learn and grow.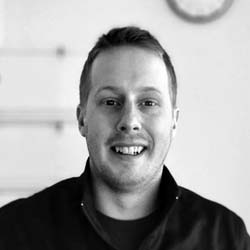 Elizabeth Leman
Business Officer
As Business Officer, I look after financial and administrative matters in the Education Commons. I hold an MBA degree and am currently working on my CPA designation. I enjoy sports, both spectating and participation. My favourite sport is volleyball. I also enjoy collecting vintage items and antiques.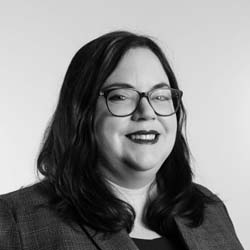 Thomas Lynch
Full Stack Developer
I am a full-stack developer who likes to push myself to try new things and learn new technologies across the stack, from tinkering with electronics to learning functional programming. As a web developer, accessibility, performance, and good design are always at the forefront of my work. As such, I am excited to leverage the technological tools at my disposal to provide value to members of the OISE community. In my personal life I enjoy biking, reading, and nature photography.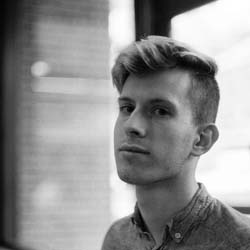 Daniel Marinos
IT Service Management Coordinator
As the IT Service Management Coordinator, I oversee and ensure that day-to-day operations of Education Commons services are efficiently delivered to the OISE community.
Since I was young, I have always been passionate about technology and how it continues to evolve. Spending my time researching and staying close to the latest and greatest technologies allow for a wide range of opportunities to be presented to the OISE community. Previously, I've led many technical projects, introduced new technologies and supervised a technical team responsible for regular operations. My goal is to bring my skills and experience to enhance the technological experience at OISE.
Outside of work, I enjoy a challenging escape room and a cozy winter getaway while carving through fresh powder on my snowboard.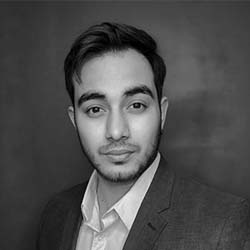 Chandra Pabbisetty
Service Delivery Specialist
As an IT support specialist, I contribute a diverse set of skills in a variety of technical areas, including troubleshooting strategies, IT asset management, network infrastructure, and operations management. I am always keen to learn about and assess new technical platforms, tools, and cloud technologies, with an emphasis on IT service efficiency, continuous IT innovation, and IT security. 
I accomplished my Post Graduate Diploma in Wireless Information Networking and a Bachelor's degree in Electrical and Electronics Engineering. I am a CompTIA Security+ holder and Certified ITIL 4 Strategist with a focus on IT Planning and Improvement. 
As a Service Delivery Specialist at OISE, my priority will be to offer an efficient approach to resolving end-user technologies, collaborate and plan IT initiatives, and assist IT service delivery operations using my prior professional, academic, and technical skills. 
Aside from my tech interests, I enjoy photography as a hobby. Cooking and spending time with family and friends are two of my favourite pastimes.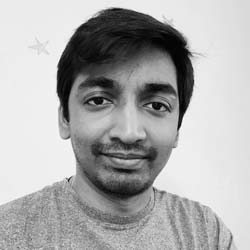 Raman Saini
System Analyst
As a system administrator with OISE, I am responsible for diagnosing and resolving performance issues to ensure optimal performance and reliability. My goal is to ensure that our technology infrastructure runs smoothly and efficiently. I am glad to be part of the OISE family and hope to share my experience and knowledge.
Apart from technology, I also enjoy gardening and biking in my free time.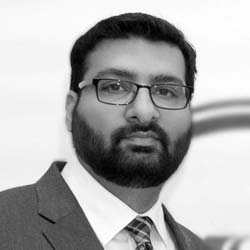 Sarah Sami
Junior Web Application Developer
As a creative thinker first and a programmer second, I aspire to use technology for constructing tools and designs that can make positive, albeit small, changes in people's lives.
I sincerely believe in doing meaningful work and immensely value expressive communication within the teams and communities I join. This is why I am beyond excited to work with U of T's OISE team as a junior web developer, where I will begin by helping with the rewrite of the Practicum app.
Outside of work, I enjoy creative writing, reading, brewing different teas, appreciating the music and art around me, and, most importantly, staying connected with the important people in my life.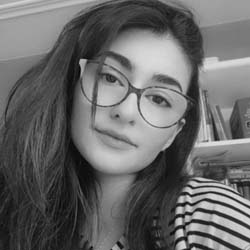 Guree Sandhar
System Administrator
I have experience working on and supporting various infrastructure technical towers throughout my career. I have managed Linux, VMware, Citrix, Azure, and AWS environments.
I like to get to know different tools and technologies, and how they compare in practical environments. I do not like to be chauffeured around.
I enjoy taking short vacations with family and friends and exploring new desserts.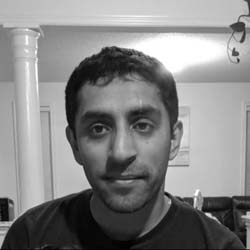 Bernie Spudic
Associate Director, Digital Products & System Architecture
As Associate Director, I am continuously working with our team to provide reliable and responsive applications and infrastructure to OISE.
Engagement with partners and the OISE community to understand and provide great service is a key area of focus. Together, we will look for opportunities to change and evolve to strengthen the services delivered  through People & Technology. I am always open to questions, discussions and feedback and look forward to having them with everyone in the community.
Fun fact, you'll often find me with a cup of coffee in hand. I am easily convinced to have another.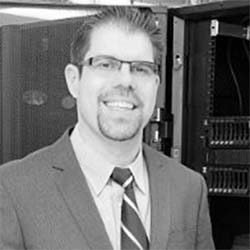 Neil Tinker
Service Delivery Specialist
As the longest-serving member of the Education Commons team, I have seen dramatic change in our technologies and services over the years. Still, the guiding principle remains the same: to provide the highest quality service in an approachable, friendly way. In my current role as Information & Communications Technology (ICT) Analyst, I take great pride in realizing the spirit of that principle every day. Developing strong relationships within OISE and beyond is the foundation of everything I do, both professionally and personally. Whether I'm setting up audio-video for an OISE event, enabling video collaboration, advising researchers and instructors on their best technology options, or overseeing the provision of hardware and software to meet a need within a budget, it's always all about the people I'm working with.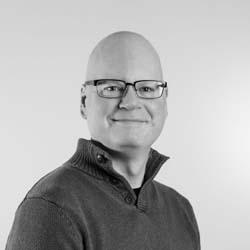 Vince To
Intermediate Systems Administrator
As Intermediate Systems Administrator - Endpoint, I make workflows easier for our client services team, so that we can provide faster and more consistent service to the OISE community. I'm something of a "hidden warrior," making sure everything runs smoothly in the background, so the work of the Institute is not interrupted. Outside of work, I enjoy mountain biking, because it gives me a great mental and physical challenge.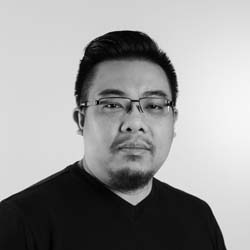 Todd Vernon
Solutions Architect
In my time with the Education Commons as a Senior Developer, I've been privileged to work with our team supporting the OISE community. I enjoy the creation of technological solutions for life's little problems. Some might call it laziness, but I'd rather automate something than have to do it a second time. That's why I derive pleasure from building software for the web, mobile and desktop platforms that takes the repetitiveness out of day to day tasks for the OISE community, while adding consistency to workflows and output.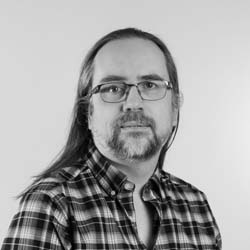 Brian Whelan
Service Delivery Specialist
A small-town guy from Ireland, I have experience in industries ranging from Education to Tech start-ups. I have found that nothing satisfies me more than meeting new people, developing new relationships, solving problems, and contributing to the overall success of a business.
After three years of living and working in the education industry in South Korea, I moved to Canada to restart my career in IT. An IT professional, I bring years of experience working in service desks dealing with hardware, software and network related issues. I hold two cybersecurity certificates and the Cisco CCNA, and spend most of my time self-studying. My goal is to bring these skills to the OISE community in the role of a Service Delivery Specialist.
On a personal level, I love to travel having spent over a year backpacking Europe, the Middle East and Asia. In my free time, I play disc golf almost daily and am an avid supporter of Arsenal football club in the UK.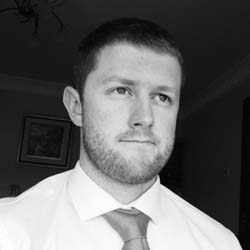 Bahman Yaghoobi
Full Stack Developer
As Oliver Gaspirtz says, "You only live once, so enjoy the ride!" I enjoy computer programming both as a hobby and a profession. It is exciting how you can imagine something and use your knowledge and experience to make it a reality. As a full stack developer with Education Commons, I am thrilled to work with both front-end and back-end technologies to make a difference and provide our teaching and learning community with the right tools and technologies to help them reach their highest performance.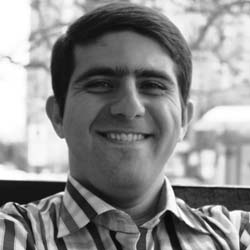 Andrea Zdzylowski
Technology Adoption Consultant
As a Technology Adoption Consultant, I look forward to helping the OISE community enhance the delivery of their thoughts and findings through multimedia integration. I am passionate about accessibility standards and strive to adopt the latest technology solutions—I rarely say no to a software update.
In my spare time, I enjoy going to concerts, collecting trading cards, and watching New Japan Pro Wrestling (NJPW).