MS Teams Phone - User's Guide
Locating keypad, call history, and your phone number
Select "Calls" (represented by a phone icon) in the left side of the Teams app.
The keypad is located on the left side of the Calls window.
Call history is located on the right side of the Calls window, filterable by the names and numbers of your contacts.
For easy reference, your phone number is located below the keypad.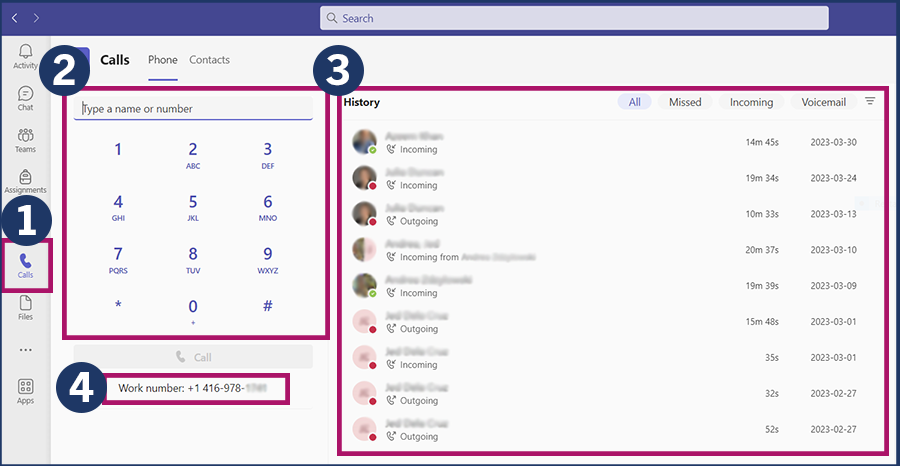 Making a call
To call someone, you can:

Dial their number directly in the keypad.
Find them in your list of contacts by selecting the "Contacts" tab.
Call them directly from call history by hovering your cursor over their name and selecting the "Call" button (shown in screenshot).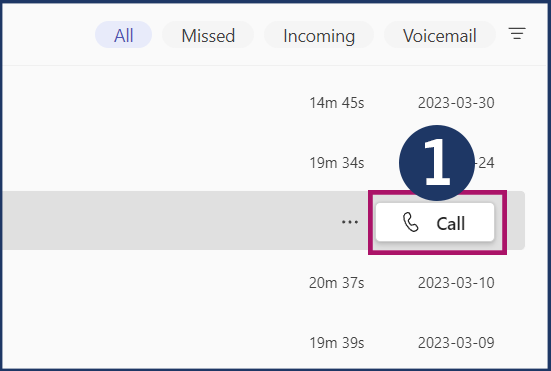 Special features in Settings
Under the Settings menu in Teams, select the "Calls" tab.
Choose how you want to handle incoming calls (e.g., automatically forward calls to voicemail) under "Call answering rules".
Set up your voicemail under "Voicemail".
Choose ringtones, dependant on specific actions, under "Ringtones".
Teams Phone also has accessibility support via TTY mode.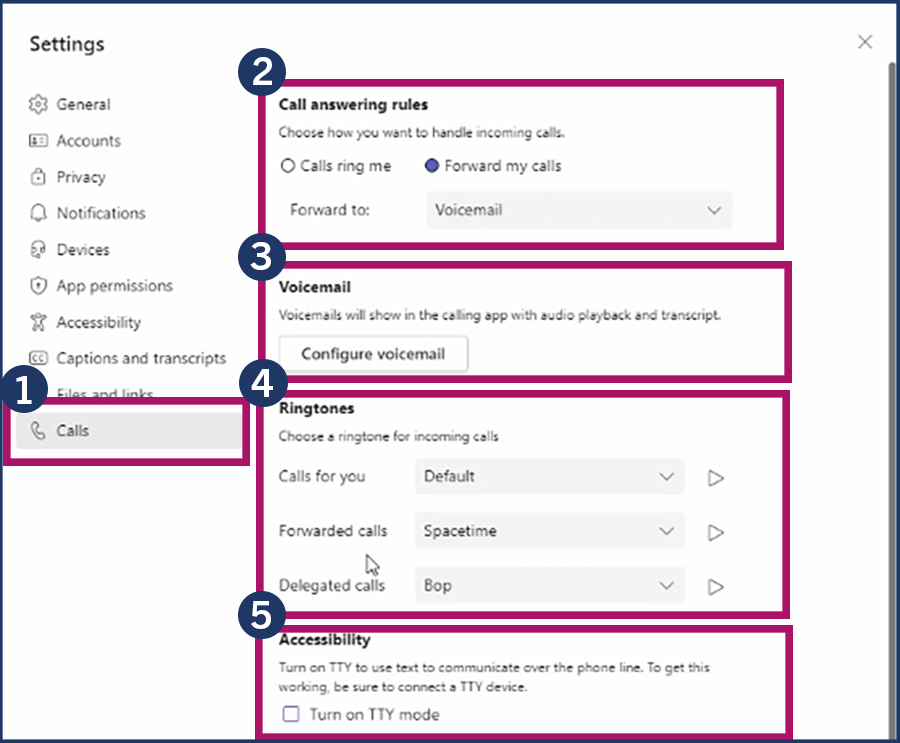 Watch: Getting to Know Microsoft Teams Phone
For a step-by-step walkthrough of the functionality and features of MS Teams Phone, please watch this recording of our workshop, hosted by Technology Adoption Consultant Laize Bacay and Communications Coordinator Nathan Christie.
Recorded on April 14, 2023.
More help with MS Teams Phone
Looking for more detailed help with MS Teams Phone? Get in touch with the Education Commons team!