Black Future Educators' Pathway — Information Session
Our schools need more Black educators — answer the call!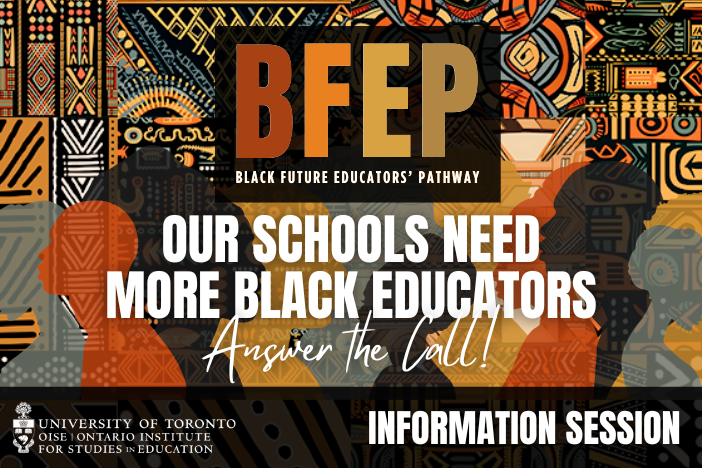 OISE's Master of Teaching program invites all future Black educators to attend an information session on our Black Future Educators' Pathway (BFEP) to admission.
Join us on Zoom on November 14 at 6 p.m. or November 18 at 10 a.m. to learn more.
Designed in collaboration with partner school boards, BFEP aims to connect existing and new initiatives in outreach, admissions, program, and mentoring supports to build an intentional pathway to guide entry into the teaching profession in ways that centres Black excellence and flourishing. 
Hear from renowned Black educators and OISE alumni and learn how BFEP can provide you the opportunity to make a difference in our schools. 
---
About the Speaker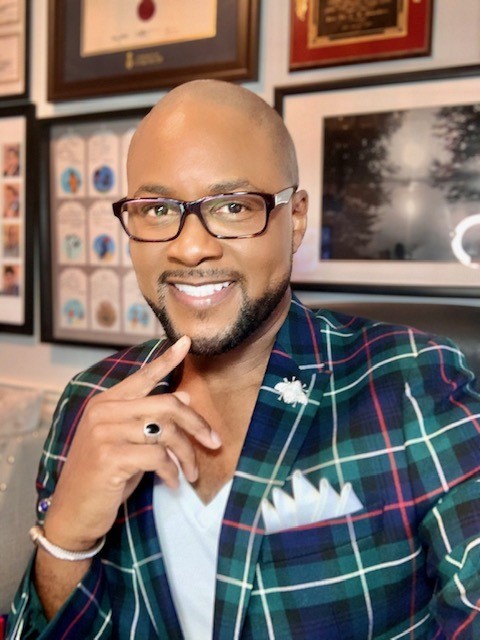 Dr. Andrew B. Campbell (DR.ABC) is an Assistant Professor, Teaching Stream in Leadership for Racial Justice in Education in the Department of Curriculum, Teaching and Learning (CTL) at the University of Toronto – Ontario Institute for Studies in Education (OISE).
His scholarship and teaching focus on anti-racist pedagogy and diversity in educational leadership. DR.ABC is well known to the OISE community for his leadership on advancing anti-discrimination work in teacher education, and recently received OISE's 2022 award for Excellence in Initial Teacher Education.
He teaches courses in anti-discrimination education, leadership and diversity, educational change, urban education, and Black educators. Dr. ABC previously taught at Queens University, the University of the West Indies, Niagara University, Seneca College, and Durham College, in addition to past experience as a classroom teacher and administrator in Jamaica and the Bahamas.
He has presented at numerous conferences and has delivered many presentations as a Keynote speaker, motivational speaker and workshop facilitator. He loves people, food, fashion, travelling and bringing his community together for a good meal.