Teaching excellence and scholarly research are the mutually reinforcing pillars of the Master of Teaching program. The program prepares candidates to become outstanding teachers and leaders who consult, critique, create, and mobilize educational research. As a community, our faculty, students and graduates share a deep commitment to all learners and the building of a more just, equitable and sustainable world.
Over the two years of the program, you will study the latest educational research and conduct your own research on a topic related to teaching and learning.  In your first year of the program you will take an introductory research course that focuses on research literacy. In the second year, you will design and carry out a qualitative research study. Prior research experience is not a requirement or an expectation for admission to the program. Your research investigations will examine both the educational theory relating to a topic and its practical application to teaching. You will be carefully guided through all research activities.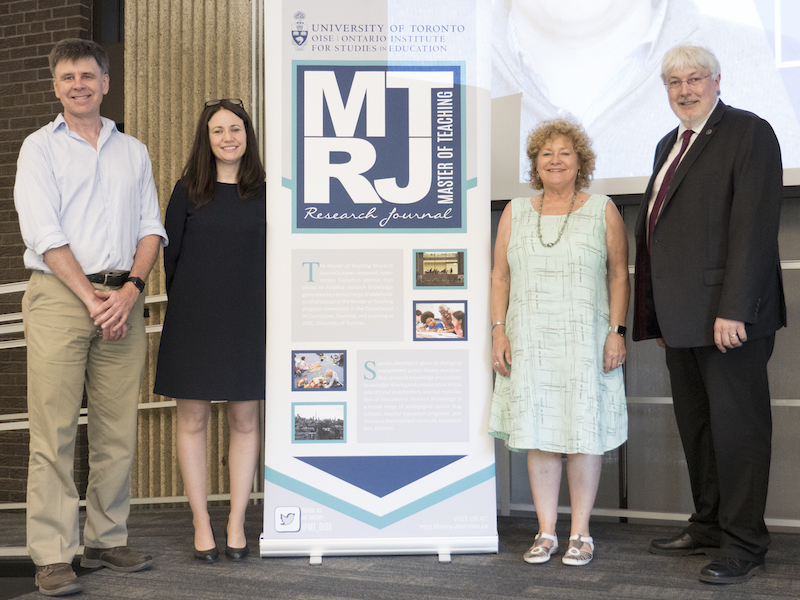 Research Courses
As part of the MT graduate program, you will be exposed to educational research across a wide variety of educational disciplines and specializations. 
Research Conference
Hosted annually, the MT Research Conference includes student paper sessions, a Three Minute Research competition, and closing reception honouring our graduating students.