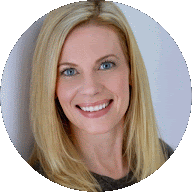 Lecturer
Christina Phillips
PhD
(She/Her)
Department of Curriculum, Teaching & Learning
Scholarly & Creative Works
Utilizing collaborative self-study to explore pedagogies for sustainability.

2023,

Whole School Approaches to Sustainability - Principles, Practices and Prospects (Eikeland, I., Bjonness, B., Sinnes, A., & Was, A. Eds).

Phillips, C. & Howard, P.

Pedagogies of Practicum: Post-Pandemic Reflections on Innovation in Practice Teaching

Pattison-Meek, J. & Phillips, C.

Designing and Facilitating an "Adapted" Practicum Experience during Pandemic Times.

2022,

Crisis and opportunity: How Canadian Bachelor of Education programs responded to the pandemic. In Canadian research in teacher education: A polygraph series (Danyluk, P., Burns, A., Hill, L. S., & Crawford, K. Eds.)

Pattison-Meek, J., Eizadirad, A., Guerrero, C., Phillips, C., & Temertzoglou, C.

Ontario EcoSchools: A framework for environmental learning and action in K-12 schools.

2021,

Green Schools Globally: Stories of Impact on Education for Sustainable Development (A. Gough, J. Chi-Kin Lee, E. Tsang Eds.)

Bunce, L., McGee, N. & Phillips, C.