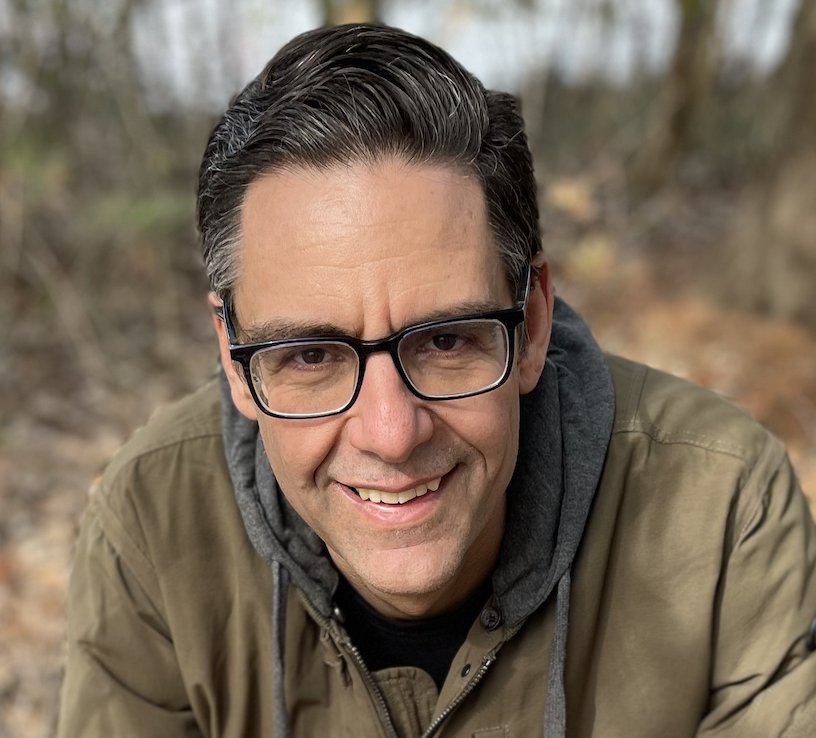 Lecturer
Paul Darvasi
(He/Him)
Department of Curriculum, Teaching & Learning
Biography
Paul Darvasi is a lecturer at the University of Toronto and the CEO/Co-Founder of Gold Bug Interactive. Paul is a game designer, researcher, speaker, and writer whose work looks at the intersection of games, culture and learning. His research interests explore how digital and analog games can be used as texts for critical analysis by adolescents; how games support peace education, conflict resolution, and social and emotional learning; and how games can help alter attitudes and behaviours in the humanitarian sector. He has developed a broad spectrum of games ranging from digital games to ARGs that support reforestation in Afghanistan, activate institutional archives, teach methodologies to protect vulnerable persons, critique formal education, and instruct on privacy and surveillance.
Paul is a founding member of the PlayLab at the University of Toronto, and has shared his expertise with the US Department of Education, UNESCO, GIZ, the National Association of Secondary School Principals (NASSP), Epic Games, US Presidential Libraries, foundry10, Consumers International, McGill University, and iThrive Games, among others. He is also the author of a widely circulated white paper published by UNESCO about how digital games can support peace education and conflict resolution. He worked with South Asian youth to develop games to prevent violent extremism in the Digital Games for Peace initiative run by UNCCT, UNESCO, and UNAOC, and he recently ran a game design workshop for incarcerated youth of colour in the Boston area. His work has been featured on PBS, NPR, CBC, the Huffington Post, Polygon, Killscreen, Gamasutra, Sterne, Endgadget, Edsurge, Edutopia, and MindShift. 
Academic Positions
Lecturer

University of Toronto/OISE, CTL,

Toronto, Ontario, Canada,

Jan 2020

- Present

Faculty

Royal St. George College, English,

Toronto, Ontario, Canada,

Nov 2001

- Jun 2020
Degrees
PhD, Educational Technology

York University ,

Toronto ON
Canada

MET, Educational Technology

University of British Columbia ,

Vancouver BC
Canada

BA, English Literature

McGill University ,

Montreal QC
Canada
Scholarly & Creative Works
Playing to Grow: A Roundtable Interview on Games, Education, and Character.

Darvasi, P, Gottlieb, O., & Farber

Parents and Educators can Support Healthy Teen use of Social Media

2021,

MIndshift-KQED [PBS/NPR].

Living In Media: Why Teach the World's Most Controversial Video Game?

2021,

Teaching in the Game-Based Classroom: Practical Strategies for Grades 6-12. (Seelow, D. Ed.)

Narrative, Character, and SEL in What Remains of Edith Finch.

2019,

Learning, Education and Games vol. 3: 100 Games to Use in the Classroom and Beyond. (Schrier, K. Ed.)

Peace, Conflict, and Empathy: Leveraging Violent Games for Global Good.

2019,

Compassion and Empathy in Educational

The First Door: Gender, Authority and Choice in The Stanley Parable.

2017,

Proceedings of the 12th International Conference on the Foundations of Digital Games

Scanlon, M., Swanson, T., Darvasi, P., & Jenson, J

Empathy, Perspective and Complicity: How Digital Games can Support Peace Education and Conflict Resolution.

2016,

Mahatma Gandhi Institute of Education for Peace and Sustainable Development / UNESCO

Gone Home and the Apocalypse of High School English.

2016,

Teacher pioneers: Visions from the Edge of the Map. (Williams C. Ed.),

The Ward Game: How McMurphy, McLuhan, and MacGyver might free us from McEducation.

2016,

Teacher Pioneers: Visions from the Edge of the Map. (Williams C. Ed)

Using Games in the Classroom.

2016,

Learning, Education and Games vol. 2: Bringing Games into Educational Contexts. (Shrier, K Ed)

Darvasi, P. Groff, J., McCall, J. & Gilbert, Z.

Designing for the Audience and Inclusive Considerations.

2014,

Learning, Education and Games vol. 1: Curricular Considerations. (Schrier, K Ed)

Richards, G. Darvasi, P. Gottlieb, O. Haskell-Culyba, S.
Research Interests
 Paul Darvasi's research interests include:
How games can support formal and informal learning
How game design can inform instructional design
Locative and alternate reality games
Games and social and emotional development
Games to support peace education and conflict resolution
Critical media literacy
Pedagogies of production and prosumer culture
Intersections of games and social media
Transmedia
Social media and education
Teaching Interests
CTL5046 Games and Learning
CTL1617 Social Media and Education