YRDSB Cohort
About the YRDSB Cohort Option
A K-8 elementary school in the York Region District School Board (YRDSB), Herbert H. Carnegie Public School is the host of the MT Program's Primary/Junior school-based cohort. This MT Cohort focuses on connecting learning, observations and teaching within a school setting and will appeal to Teacher Candidates who are energized by opportunities to participate in classrooms observations, programs, and community partnership initiatives. Herbert H. Carnegie P.S. is located on Via Romano Boulevard, west of Bathurst St/south of Elgin Mills Rd and is accessible by YRT. There is designated street parking available for cars on Via Romano Blvd.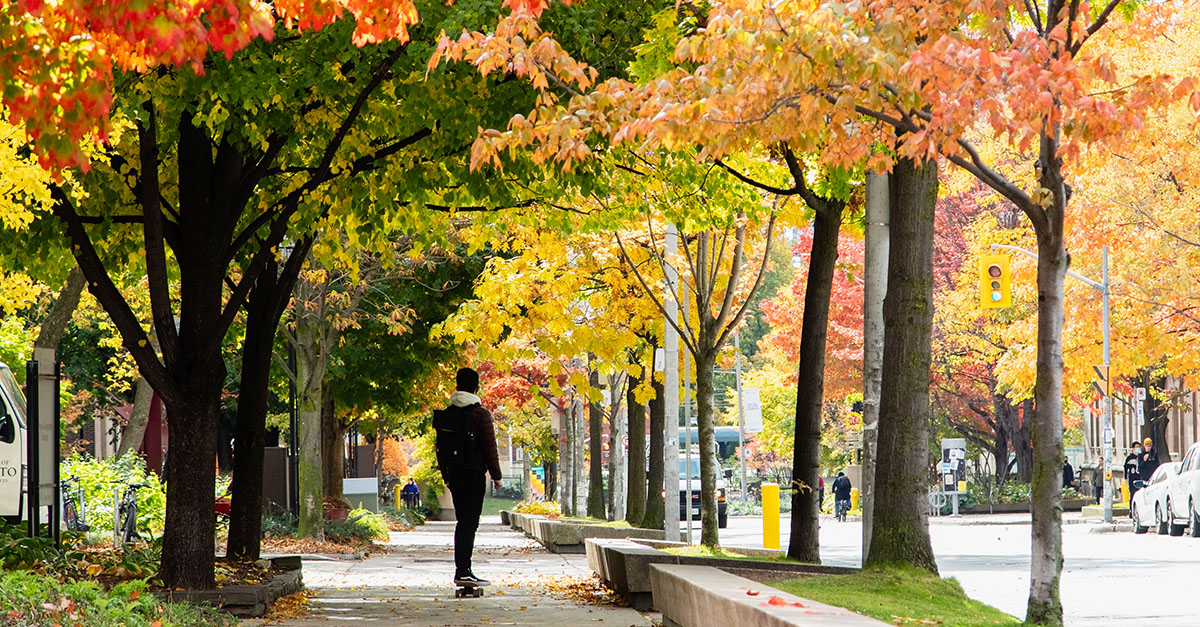 About Herbert H. Carnegie Public School
A school in the YRDSB, Herbert H. Carnegie is a vibrant and diverse Kindergarten to Grade 8 school with over 600 students.  Walking into classrooms, you will notice the many backgrounds and cultures, as well as the varied learning profiles of our students.  Working in conjunction with MLL teachers and Special Education teachers, homeroom teachers are able to plan and deliver programming to meet the wide range of learners within the school.  School spirit is evident throughout school, with the number of co-curricular activities and clubs to capture the varied interests of our student body. There are many initiatives in the school to support student mental health and well-being.  Carnegie strives to create strong links and partnerships with students, parents, school staff and community, with a focus on empowering all students to become engaged and caring citizens and ensure that each member of our diverse community is valued, nurtured and encouraged in an environment that provides equitable opportunities for all students to succeed. 
The school is also home to a community class for students with autism, and was the site for the 2022-23 MT program site-based pilot project.  Carnegie has been a practicum partnership school for OISE for many years and has welcomed a large number of Teacher Candidate's for both our Fall and Winter practicums. 
YRDSB Cohort Information
Please review the following information to find out more about this opportunity.
One day on site at Carnegie and three days on site at OISE  
K-6 classroom observations will be an integrated part of the courses 
Observations will be tied to course assignments – connecting theory to practice 
Special information visits by Administration (Principal/Vice-Principal) 
Opportunities to engage with Learning Pod Classroom Teachers (observation classrooms) and other Carnegie staff 
Opportunities to interact with students 
Opportunities to engage in the life of the school – e.g., co-curricular/extra-curricular clubs, teams and events 
Opportunity for one (Fall/Winter) practicum at Carnegie 
Incoming Primary/Junior teacher candidates, who are interested in a school-based program located in the YRDSB, are invited to apply to be part of the MT Carnegie Cohort. You would be willing and able to travel to Carnegie one day/week for courses and classroom observations. This Cohort will also appeal to Teacher Candidates who are energized by opportunities to participate in classrooms observations, programs, and community partnership initiatives. While practicum placements are dependent on participating Associate Teachers, you would likely have at least one practicum opportunity (Fall/Winter) at Carnegie – thereby having the opportunity to make further connections between the site-based learning and practicum.  As the school-based program is also connected to contributing to the school community, involvement would require some additional time commitment, which would be tied to a course assignment.  
All interested incoming Yr1 Primary/Junior teacher candidates are invited to apply to the school-based OISE MT YRDSB cohort.  
There will be an information session held as part of the MT June Jump-Start Welcome event where prospective applicants can learn more about this school-based cohort, meet some YRDSB school staff, and ask questions. Following this session, all incoming Yr1 Primary/Junior teacher candidates will receive an email with a link, to indicate their interest by completing an online cohort application form.  
Applicants will hear back over July and August about the status of their application.