Our Philosophy
The Dr. Eric Jackman Institute of Child Study (JICS) mission is excellence in childhood education, teacher education, and research in a culturally and economically diverse environment.
We are a community of parents and teachers who work in partnership to support and enhance the learning of each student. Our program and teaching reflect our belief that students have different needs at different developmental stages.  Our approach is both rigorous and flexible, encouraging the construction of knowledge by teaching students to formulate questions, analyze, and solve problems.
We are committed to helping each student master important subject matter, learn to think critically, creatively, and with empathy, and understand and appreciate the values and traditions in our school community and in broader society, and develop a diverse sense of personal and social responsibility. Every student is viewed as an individual, unique in her/his combination of developmental readiness, culture, lifestyle, learning approaches, temperament, and special talents.
---
"Your [JICS'] young persons are thinking well, building up knowledge, while enjoying themselves and also childhood, in the best, fullest sense of the term."

– Howard Gardner, Harvard School of Graduate Studies
Security, Child Development, & Inquiry
JICS Laboratory School's Three-Part Philosophy
​The Laboratory (Lab) School's philosophy rests on three tenets: the "security theory" of Dr. William Blatz, the institute's first director; theories of developmental psychology; and the social constructivist theories of John Dewey. This three-part philosophy is based on knowledge about what children need and how they learn best. These philosophical roots are intertwined: from a child-centred perspective, it is apparent that for deep, rich, meaningful, and productive inquiry-based learning to occur, it is necessary that children feel secure, engaged, valued by, and connected to their community, while their development is being optimally encouraged and supported. 
Blatz's security theory informs educators that children learn best in an environment where they feel secure enough to take risks, where they know their ideas will be listened to without judgement, and their contributions matter. They learn best in a place where they're happy, where they feel known, loved, and valued, where all parts of their identity are welcomed and celebrated, and where they have deep sense of belonging. Blatz's work on security was an essential precursor to Mary Ainsworth's famous attachment theory, who was a student and mentee of Blatz. Ainsworth carried over several aspects of Blatz' security theory into her work on attachment including​ the need for a child to have a secure base with a close relationship (such as a parent or teacher) in order to have confidence to explore the world (Ainsworth, 2010). At the Lab School, a secure learning environment is intentionally created for children that inspires exploration, creativity, curiosity, critical thought, and confidence to flourish. A diverse, culturally conscious, and deeply interconnected community is fostered, in which all members feel known, respected, and encouraged as active participants. The culture of the Lab School community is that of a supportive family.
In addition, an optimal learning environment for children is one that is sensitive to their developmental needs. A developmental approach means that every child is viewed as an individual, unique in their combination of developmental readiness, culture, lifestyle, learning approaches, temperament, and special talents. Children grow in their development when they are both challenged and supported. All areas of development (cognitive, physical, social, emotional, prosocial) are valued and the whole child is nurtured. Each learner is seen as an individual who brings body, mind, emotions, relationships, and experiences to learning. Children are given time to learn deeply, reflect on their learning, and make meaningful connections. Children thrive when learning is a developmentally responsive and joyful process.  
Children also learn best when they are deeply engaged and their curiosity is ignited. In an inquiry-based approach, children co-construct their own understanding of the world in a social context. Children come with robust and sophisticated explanations of and ideas about the world around them. They are natural scientists - constantly asking questions and making meaning. Rather than ignoring those ideas, they are welcomed as a starting point for children to expand their understanding through hands-on, minds-on, and hearts-on learning experiences.  Idea diversity is valued and a belief that all ideas are improvable is modelled. The Lab School's aim is for children to acquire deep understanding of content and to learn how to learn. The goal is for children to develop agency of their learning, graduate knowing how to deal with complexity, be innovators, work collaboratively, and be aware of their impact on the world. And more importantly, the goal is for children to love learning.    
Guided by its philosophical foundation of security, development, and inquiry, the Lab School intentionally explores what's possible in the education of children, seeking and providing empirically evidenced innovation. The Lab School will continue to provide children with a developmentally responsive education that fosters a sense of security and belonging within a caring community, and which provides deeply engaging and joyful experiences with learning, while seeking to expand an understanding of how these guiding principles might inform school communities in today's current context.
Our Principles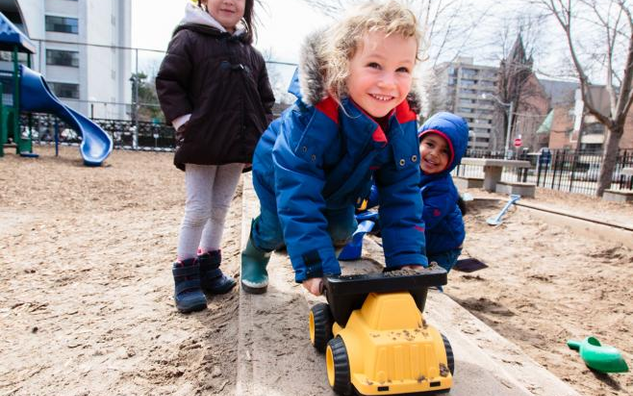 Whole Child
We engage the whole child, believing that each learner is an individual who brings body, mind, emotions, relationships and experiences to learning.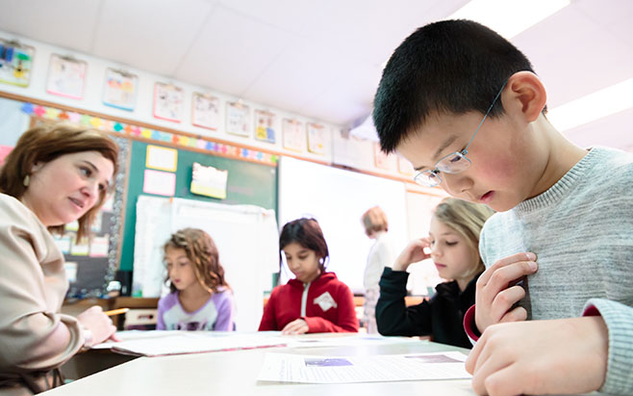 Time
We believe that all learners deserve time to learn deeply, reflect on their learning, and make meaningful connections.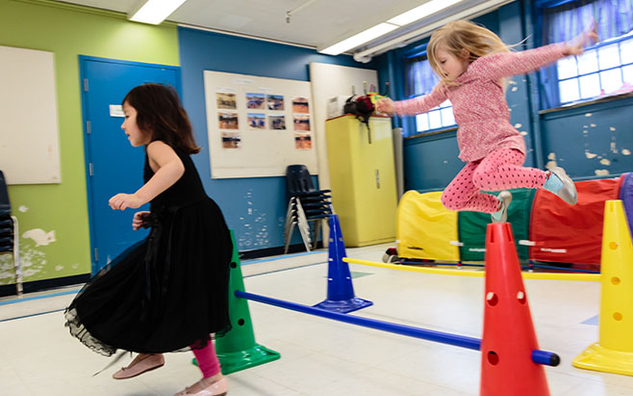 Joy
We believe that learning should be a joyful process.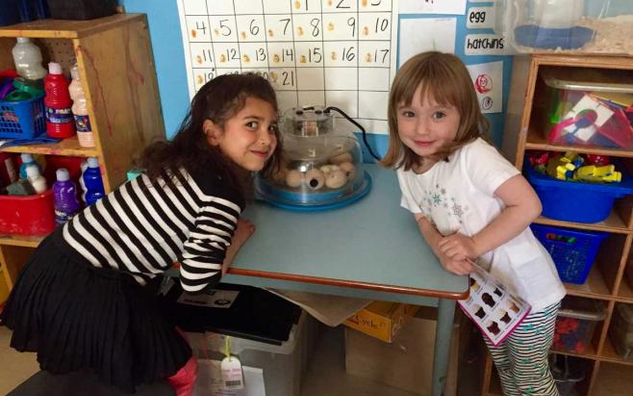 Inquiry
We believe that learning is a rigorous process of inquiry, driven by curiosity, discourse, assessment and reflection, in pursuit of idea improvement and purposeful innovation.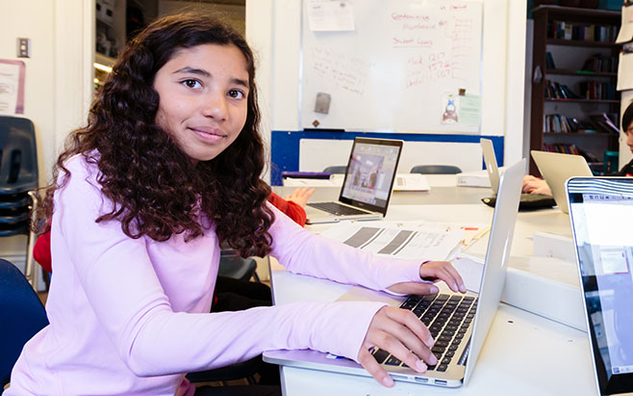 Security
We create a secure environment that allows self-expression, exploration, investigation, creativity and an appreciation of multiple perspectives to flourish.
Community
We value a diverse, deeply interconnected community in which all members feel known, respected, and supported as active participants.
Dissemination
We commit to an ongoing dialogue with the wider educational community of our learning, practices and beliefs.
Embracing Diversity
We nurture a respectful and inclusive school culture. That means paying close attention to individual experiences, our curriculum, admission work, and our daily lives at the JICS Laboratory School.
We partner with families to help children broaden their view of themselves and others by ensuring that they encounter mirrors of their own background and experience, as well as windows of difference.
We teach, practice, and appreciate open-mindedness and awareness, explicitly developing respect for many aspects of diversity, including race or ethnicity, socioeconomic situations, religion, gender, national origin, family composition, sexual orientation, physical/health or psychological difference, and political affiliation.
We encourage our students to be active citizens, questioning and countering various forms of prejudice.
We teach and practice idea diversity. We enable students to experience, understand, and support the notion that idea diversity is essential to the development of knowledge advancement, just as biodiversity is essential to the success of an ecosystem. To understand an idea is to understand the ideas that surround it, including those that stand in contrast to it. Idea diversity creates a rich environment for ideas to evolve into new and more refined forms. 
Learn more about Our Commitment to Equity, Diversity, and Inclusion
Contributions to U of T
JICS provides an environment that fosters research and professional inquiry. The JICS Laboratory School makes a significant contribution to the education, human development, and applied psychology work within our University (University of Toronto) and in the wider educational community in Canada and internationally.
The JICS Laboratory School also serves a role in preparing pre-service teachers for their professional life through its contributions to the JICS Master of Arts in Child Study & Education program, providing both practicum experience, mentoring and course instruction by our teaching staff.