Welcome From the Principal, Richard Messina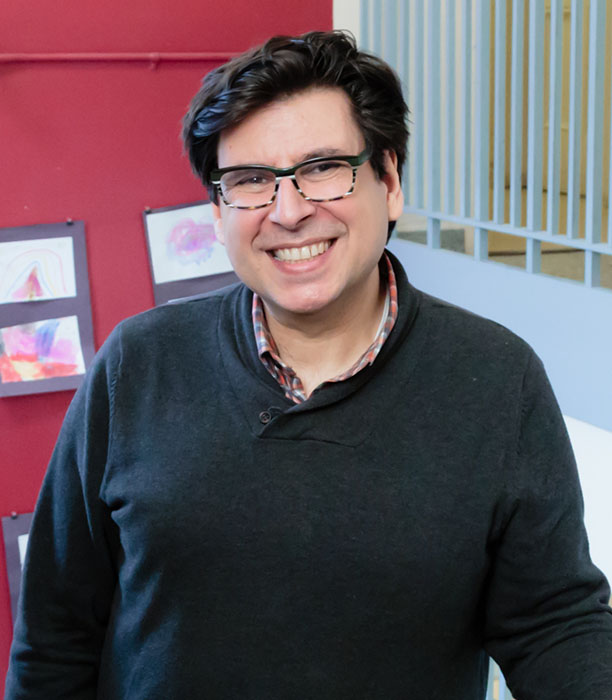 Thank you for your interest in the Dr. Eric Jackman Institute of Child Study (JICS) Laboratory School. At JICS Laboratory School, we create a secure learning environment that inspires exploration, creativity, curiosity, and confidence to flourish.  We honour diversity and value a deeply interconnected community, in which all members feel known, respected, and supported as active participants. We work actively to create an inclusive community of students and adults.  We believe this work is essential to foster mutual respect, engagement, responsibility, and empathy in our School and in the world our graduates will enter. We give voice and respect to people representing a breadth of race, ethnicity, gender, age, sexual orientation, family structure, socio-economic status, physical ability, health, and religious and political affiliations. Our community welcomes those who keep their minds and hearts open to difference.   
Whether you are interested in admission to the Laboratory School or in conducting research, whether you are interested in a media visit to one of our classrooms or are one of our laboratory school alumni/ae – coming back to say hello – we welcome you. As we work to make a difference to the education of young children and to those who teach them, we value our connection with you.
Richard Messina
JICS Laboratory School Principal
JICS Lab School Characteristics
The Dr. Eric Jackman Institute of Child Study Laboratory School (JICS Lab School) is a Nursery to 6th Grade School at the University of Toronto. Our mission is to provide excellence in elementary education, teacher education, and research in an intentionally diverse environment.  It is an honour to serve the Ontario Institute for Studies in Education (OISE) as a laboratory for learning about child development.
A Caring and Secure Environment
The JICS Laboratory School is a caring environment that promotes security for every student, based in relationships of trust, caring and compassion between teachers and students.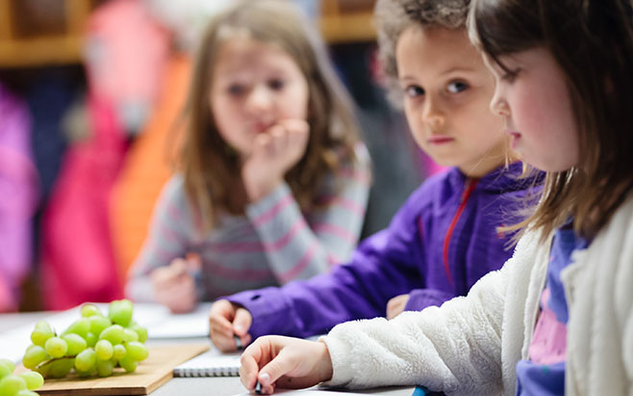 Students are Engaged Citizens
At the JICS Laboratory School, students are engaged citizens who are challenged to think independently, to use their natural curiosity to critically investigate the social and natural world, and to gain the skills to communicate with others.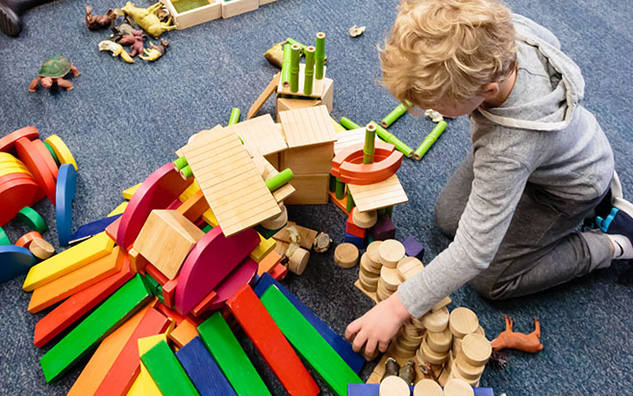 Research-Based Pedagogy
Teaching practices and learning opportunities in the school are anchored in inquiry, developmental readiness, and emerging research.
What is a Laboratory School?
From its earliest days in 1925, the Laboratory School has been an engaging and exciting learning environment for young children, their parents, graduate students, and researchers to work together toward deep understanding.
Our school begins with three year-olds in our Nursery School program. From these early days, children work collaboratively to construct knowledge and to contribute their understanding to the class community. Our graduates leave us after 6th Grade with notable confidence and eagerness to continue learning with an uncommon level of commitment. These are lifelong gifts.
---
Additional Benefits of Laboratory Schools
A University Setting
The Laboratory School's connection to the university influences everything from our high academic standards to the spirit of inquiry that pervades in our classrooms.
Serving a Public Purpose
Since the School's inception, we have made a noted contribution to understanding of strong educational practices in elementary schools and Faculties of Education throughout the world. 
Contributions to Teacher Education
We link educational theory and practice to benefit teacher education in the Master of Arts in Child Study & Education program, throughout OISE and the University of Toronto, and the wider educational community in Canada and around the world.
Strong Research Capability
Our school is a site for research carried out by internal and external scholars, teachers and teacher candidates. Our teachers regularly present at international educational conferences and are co-authors of academic journal publications. 
A Look Inside the JICS Lab School
"The JICS Laboratory School shares characteristics that are common to many great schools across North America: a focus on children and learning; involved parents; competent and reflective teachers; responsive leadership; a caring environment; and curricular, teaching and assessment strategies that are appropriate and effective" (Kochan, 1998).
---
"One of the most progressive and successful schools in the world is the Institute of Child Study (ICS) ... It is progressive because teaching is based on the best-understood, most-proven methods, developed over decades of research."
– Vanier Institute of the Family
Insight on Inquiry: Starting the Year in Kindergarten
JICS Laboratory School Kindergarten Teacher, Carol Stephenson brings us inside her classroom to share how she fosters inquiry-based learning at the very beginning of the school year. 
A documentary about the JICS Laboratory School, "The Possible School", directed by Daisy Gand. 
Current Families/Students
We are dedicated to serving our current JICS Lab School parents and families. Find schools forms, program updates, volunteer opportunities, resources, and much more for parents.