Planning your hybrid meeting at OISE 
September 27, 2022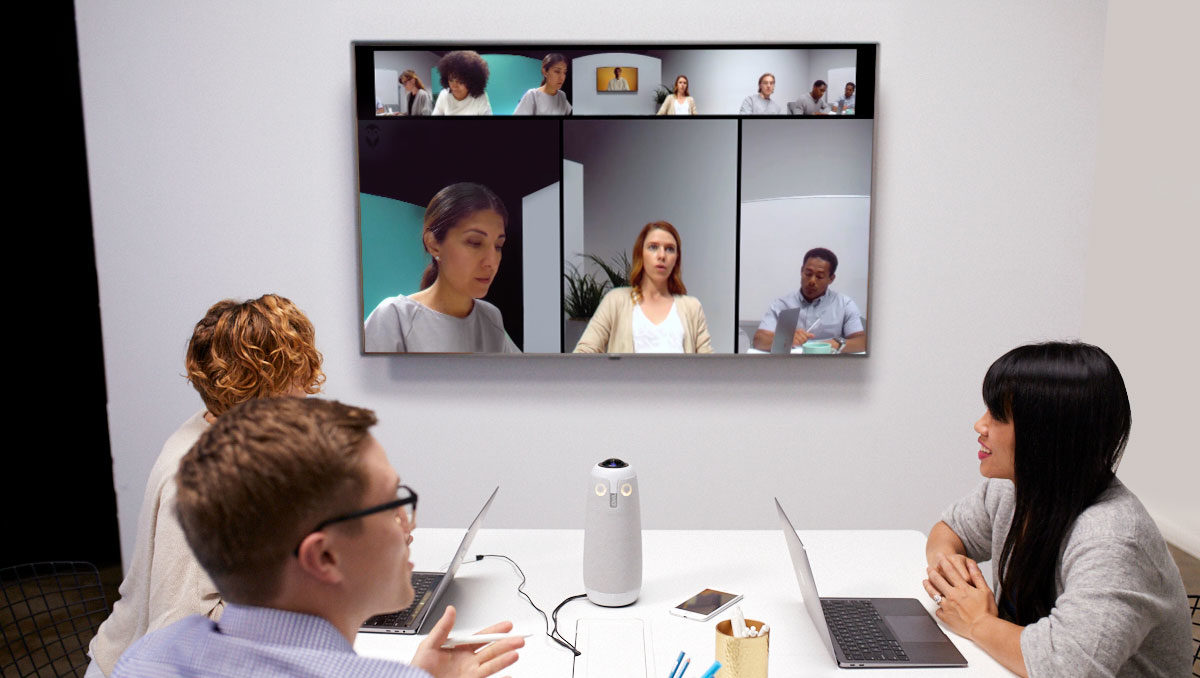 A hybrid meeting is one where some participants are gathered in person, while others join the meeting from separate, remote locations, using video and audio to connect online. In the past few years collaborative teams and communities have grown outside the boundaries of geography, and as more people begin to gather in person, hybrid meetings are becoming more commonplace.  
As OISE's community partner for technology and innovation, Education Commons (EC) can help ensure your hybrid meetings are inclusive and effective for both you and your participants. EC has assisted with more than a dozen hybrid events in the past month, including the Graduate Assistants orientation.   
"As a beginner with hybrid meeting protocol and technology, I was appreciative of the support and expert guidance provided by the Education Commons team as I planned my first large scale hybrid event," remarks Madelaine Panoulias, manager of human resources at OISE who hosted the meeting. "Our event included onsite and remote presenters along with onsite and remote attendees, all of which flowed smoothly, resulting in an informative and enjoyable session for all." 
The recent Alumni Association meeting was also hybrid.  "It was great to be able to host our meeting as a hybrid event, since it gave our alumni who couldn't join us in person the opportunity to take part," says Urvashi Arya, Communications & Events Associate.
"The challenges of planning a hybrid meeting are outweighed by the ability to maximize attendance and engagement with our community," says Urvashi. "EC played a pivotal role in arranging and supporting the meeting throughout. I would say most of our participants attended virtually, so we are likely to hold more hybrid meetings in the future."
---
As OISE hosts more hybrid meetings and events, here are some considerations and best practices to keep in mind. 
How to plan for your hybrid meeting 
Establish your goals and the type of meeting 
Consult with Education Commons  
Equip your meeting room with the right technology 
Learn the best practices for hybrid meetings 
---
Establish your goals and the type of meeting 
Every event or meeting is different. Planning a hybrid conference with multiple speakers and a large audience is very different than planning a hybrid brainstorming session with remote colleagues. Start planning for your technology needs by answering the following key questions: 
Is this an event or a meeting?  
In what space will the in-person participants be gathering? 
How many people will be attending, and how many of those are remote/in-person? 
Is this meeting or event for information sharing only, or for team collaboration? 
Will there be presenters only, or will all participants be able to interact? 
Is pre-registration required? 
How long is this event, and what is the agenda? 
Consult with Education Commons.  
Book a consultation with Education Commons to discuss your hybrid event/meeting. We'll ask you more questions about your audience, speakers, and agenda. After assessing your unique needs we'll assist you with the technology and equipment you need to make sure your event is a success. You're also welcome to attend our weekly online drop-in to ask questions. 
Equip your meeting room with the right technology  
Hybrid meetings should be designed with remote participants in mind. It's important to make sure that all participants can be heard, seen, and collaborate with each other no matter how they attend the meeting. 
The Meeting Owl is a great solution for smaller meetings with up to 14 in-person participants. This all-in-one device provides the audio and video for a 360-degree view of your meeting room. Ask your business officer if your department has a Meeting Owl or borrow one from Education Commons. 
If you are not using a Meeting Owl for your hybrid meeting, consult with Education Commons on the best alternatives to meet your needs.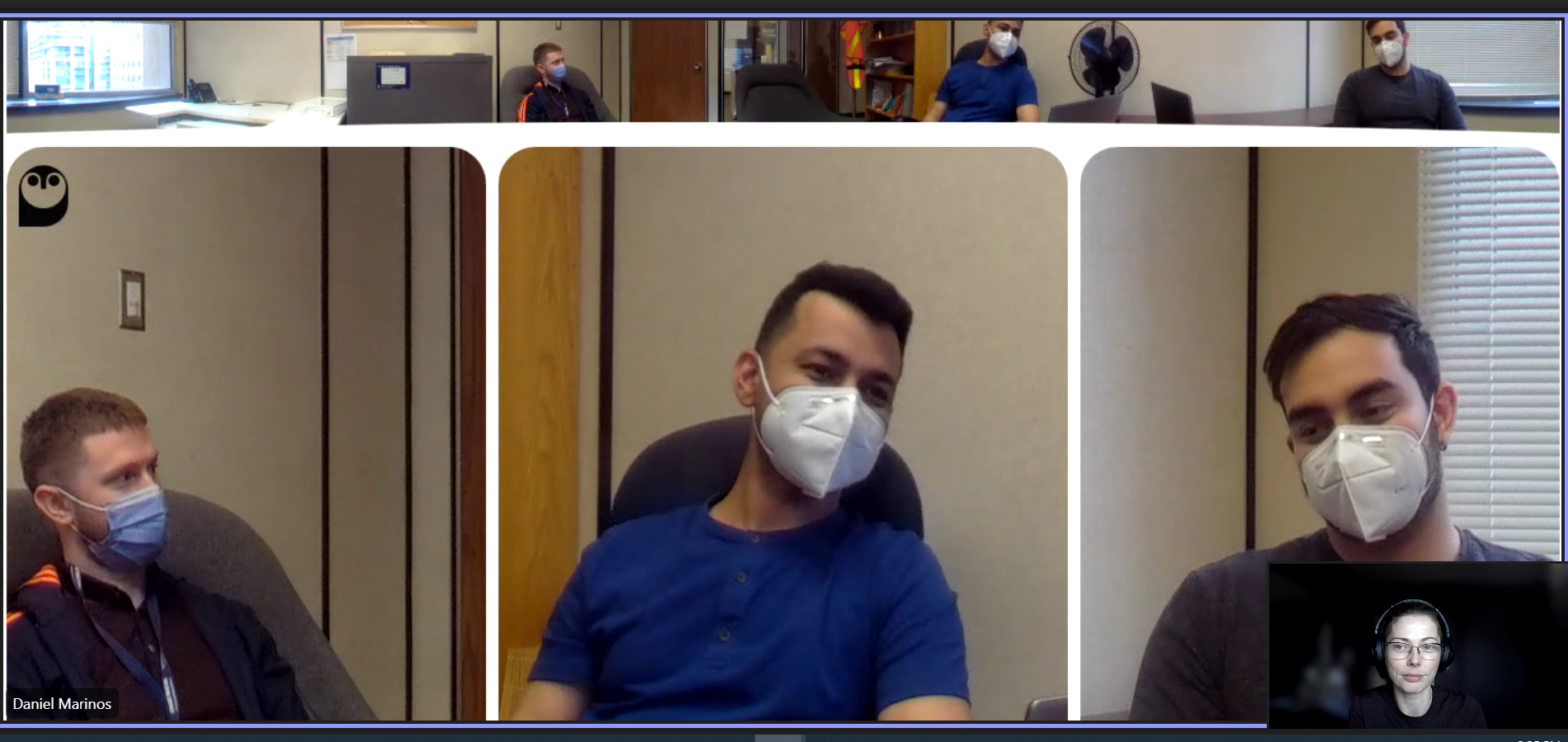 ---
Best practices for hybrid meetings: 
Creating an equal and inclusive experience for both in-person and remote participants is the key to a successful hybrid meeting. Here are some best practices to assist you with your next meeting: 
Set an agenda. Set your meeting agenda and share it in advance. The agenda includes the meeting link, list of participants invited, and an overview of the meeting. 
Practice. Whether you're using MS Teams or Zoom to host your remote participants, be sure to try out the technology in advance and have a practice session.  
Check your tech. Before your meeting starts, check your equipment, and make sure the audio and video are working.  
Turn cameras on. All participants should be seen and heard. Making sure everyone can be seen is an essential step to ensuring equality and presence in a hybrid meeting. Your facial expressions, gestures, posture, and tone of voice are powerful communication tools. 
Break the ice. Start by welcoming everyone, acknowledging remote participants, and setting expectations for the meeting.  
Introductions. Continue with introductions. Select another participant to continue after yourself, who selects the next, and so on. 
Engage virtual first. Engage remote participants first when beginning discussions or requesting input.  
Assign a facilitator. Select someone to purposely engage with remote participants, checking to see that they can be heard and watching for questions in chat or hands raised. 
Speak toward the mic. To ensure all voices can be heard, participants should speak toward the microphone at a volume audible to all participants.  
Look into the camera. Make 'eye contact' with remote participants by directing your gaze to the camera often. 
Chime-in. If someone's mic is off or the group can't hear them, it's okay to speak up or post in the chat. 
Have a remote mindset. Consider how remote participants will engage in social or collaborative activities. Share presentations or documents online in advance if possible, and use virtual collaboration tools, such as virtual pointers and virtual whiteboards. 
Book a Hybrid Events and Audio-Visual Technology consultation for more information or to discuss your next event.