What we've been up to this year – Celebrating the Education Commons team
December 8, 2022
From personal accomplishments to professional development, the team at Education Commons(EC) has been busy this year. We're proud to celebrate the accomplishments of our team, some of which have been shared below in their own words.
---
A technology adoption consultant at Education Commons, Ryan Lahti is also a certified teacher and recently published a children's novel called Davidee goes to the arctic winter games.
"I wrote the book over a year ago, and it was published through a Nunavut-based publisher. It's based loosely on the people I met in Nunavut and the time I chaperoned a group of youth to the Canada Winter Games. It's approximately 10,000 words and level R on the Fountas and Pinnell reading level. It's also available in Inuktitut, and I hope it'll get used in classrooms one day!" – Ryan Lahti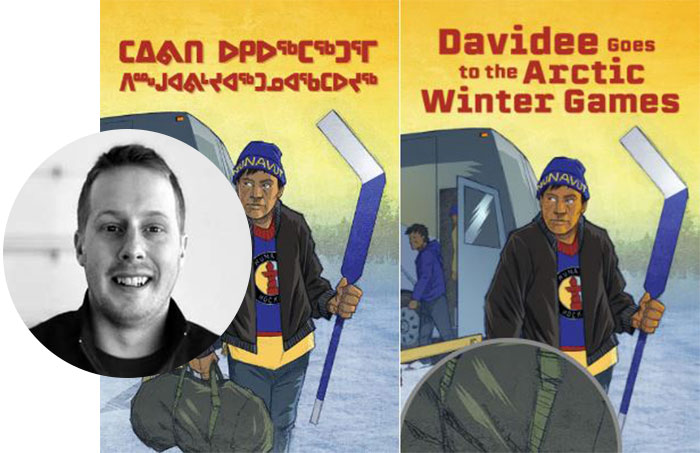 ---
Todd Vernon, Education Commons' solution's architect, just finished his fourth Movember to raise funds and awareness for men's health, especially prostate cancer and mental health.
"Four years ago, my brother asked me to participate with him…He felt it was a good way to honour a cousin we had lost to suicide. 
Each November the facial hair comes off, providing a clean slate for the month.  Then we have a few short weeks to grow a moustache. The change in appearance becomes a topic with most people we meet and provides the perfect opportunity to raise awareness of men's mental health. We try to solicit donations as well. 
This year was our strongest year for fundraising. Hopefully we've raised awareness of the issue as well." – Todd Vernon

---
Azeem Khan, Audio Visual and Business Solution Architect, is proud of the technology solutions he enabled as part of the Education Commons team this year.
"[We] successfully enabled the 500-seater auditorium with hybrid technologies for two-way communication between the audience and remote speakers for orientation.
The team remains at the forefront of effectively solving hybrid meetings; we successfully introduced new devices like the Meeting Owl and Zoom Kick Stand, which have proven to work well over several hybrid meetings." – Azeem Khan

---
With a passion for visual design and technology, Laura Hagglund, EC communications coordinator, is learning more about making enjoyable user experiences with a certification in User Experience (UX) Design.
"I've been interested in studying UX for a long time. Visual design, web accessibility and UX are concepts and practices that overlap and intertwine. At the heart of UX is designing for the user, to provide a solution through the most intuitive, relevant, and enjoyable experience. This is applicable to anything you interact with, from a pen to the most complex web application.
I'll be finishing my final course in the program this spring and look forward to applying more UX principles to my work." – Laura Hagglund

---
Bahman Yaghoobi, a full stack developer at Education Commons, is proud of his work on the team redeveloping several applications for OISE this year. He reflects on the new technology he's learned and his impact at OISE.
"This year was a great one for me because I learned new technologies and techniques as part of my professional development. I learned a new technology named Laravel Livewire and used it to develop the Practicum application… Also, for the first time, I employed automated testing to test all functionalities and use cases of the Practicum application. This is a good way of reducing the chance of unintentionally breaking the application features.
Throughout the year, I took care of [application support] tickets…In many cases, I got very kind words as appreciation. These moments when I get such thank you messages are among the most joyful times in my life. Not because I enjoy people who appreciate my work, but because when I get these messages, I know that I have been helpful to someone and have made their lives a little easier." - Bahman Yaghoobi

---
Julia Duncan, Director, Education Commons, loves growing plants from a seed. This time she experimented with dragon fruit after enjoying the fruit as a snack and saving a few seeds for planting. The dragon fruit plant is going strong after eight months!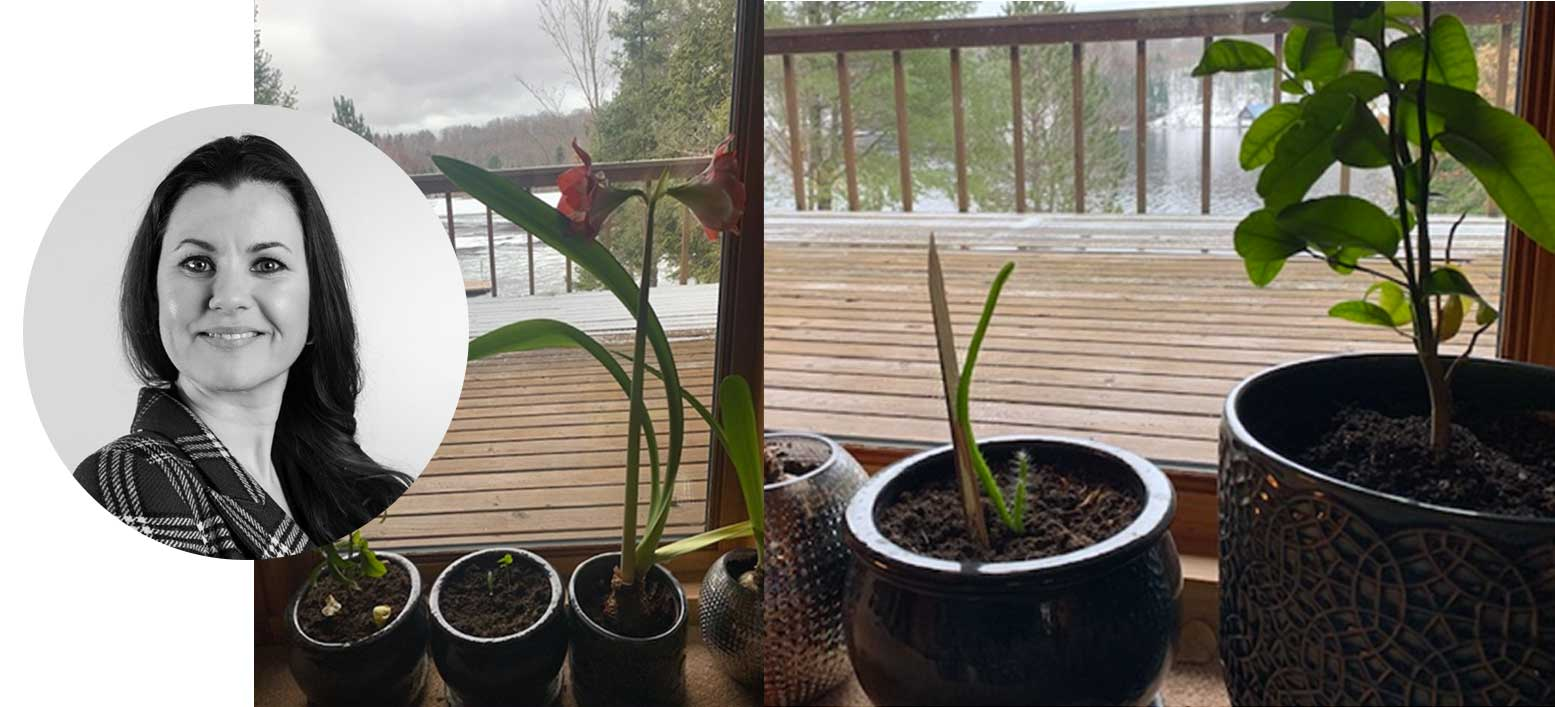 ---