Enhanced hybrid meeting technology – the Owl
April 8, 2022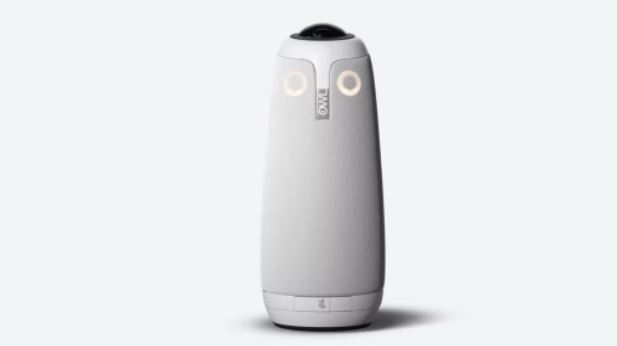 Solving the hybrid meeting challenge
When OISE's Registrar's Office and Student Experience (ROSE) began to explore implementing hybrid meetings for their teams and with the community, they struggled with how they could make it work.
"For team members that are working onsite, we did not think it ideal to have video meetings in our separate workstations or offices," says Michelle Turiano, Business/Publications Officer & Executive Assistant, Registrar's Office and Student Experience. "We wanted to be able to bring these onsite team members into one room together, and then connect with remote participants in the community in a functional way that was meaningful for everyone."
Rising to the challenge, Education Commons investigated hybrid meeting technology options, and is pleased to now offer a solution; introducing the meeting Owl.
What is the meeting Owl?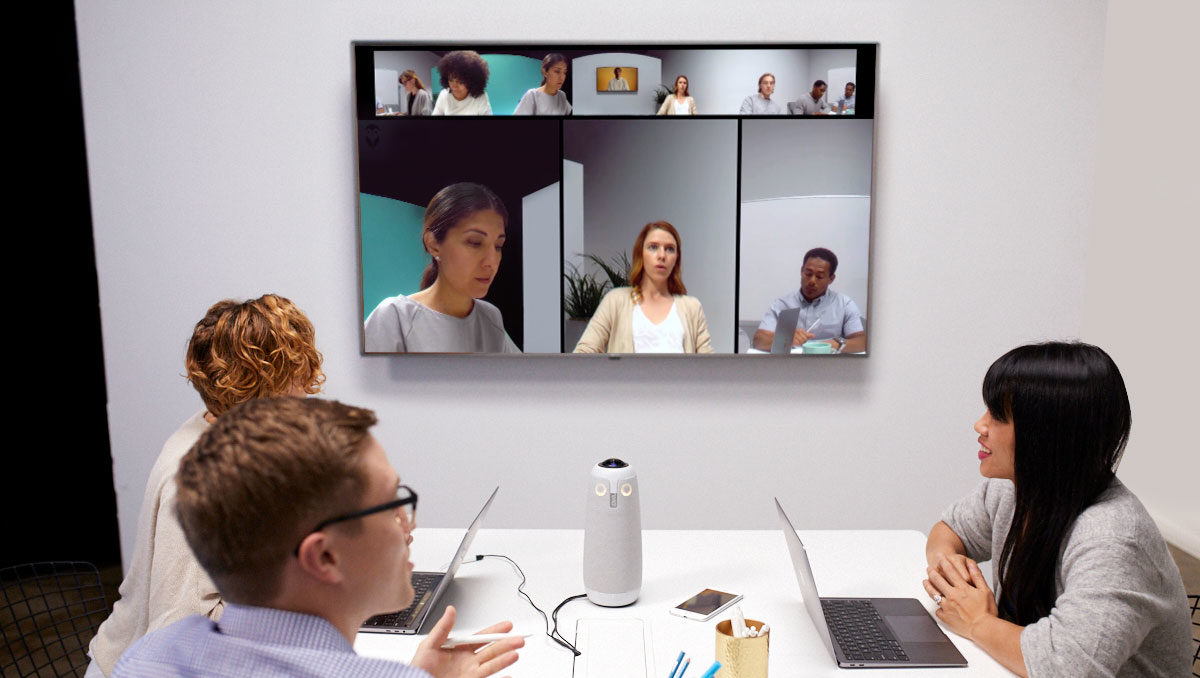 The Owl is a compact device that connects to your laptop. When placed in a central location in your meeting room or classroom, it enables engaging and collaborative hybrid meetings between in-person and remote participants by providing a 360-degree view of the room with enhanced audio.
 "The Owl allows virtual participants to be immersed in a real on-site meeting discussion, and increases comprehension, and emotional meaning through better face-to-face and audio connection," says Daniel Marinos, Education Commons' IT Service Management Coordinator. "The microphone picks up the sound in the room allowing you to hear all speakers and smaller conversations. It's simple design and features are all built-in, which means operating it is as simple as plugging in and starting your meeting."
How does it work?
The Owl serves as your camera, speaker and microphone, with an 18-foot audio pick-up radius and superior speaker volume. The simple plug-and-play technology is easy to set up and manage so you don't have to worry about technology during meetings, classes, or events.
All you need to do is plug in, and connect to your usual video conferencing tool. The video will display a panoramic view as well as a focused view of the speakers.
Smart zooming and speaker focus
The Owl's smart zooming functionality and intelligent autofocus allows the Owl camera to track movement and voices, automatically focusing on the speaker. Unlike other devices, the mic and speaker are strong enough for all voices to be heard, no matter where they sit in relation to the meeting Owl, onsite or remote. The camera adjusts automatically to include all participants, and if presenters in the room move to a new position while speaking the camera will adjust accordingly.
This is particularly useful for presenters or teachers who move around while speaking, or use a white board to present ideas. The focus can also be controlled by an app to turn on or off panoramic view, to ignore certain parts of the room, or manually control the camera.
Using the Owl at OISE
Education Commons recently demonstrated the meeting Owl to OISE Business Officers, and to all of the Registrar's Office and Student Experience (ROSE) teams.
"I asked for a demonstration from beginning to end," says ROSE's Michelle Turiano, "because we needed to see exactly what would happen if somebody actually started a meeting in the office, and it was so simple! It was probably the easiest setup I've ever seen."
Some of the features that stood out most to ROSE were the surround audio, auto speaker focus, and multi-platform options. "As an offsite participant I actually felt like I was in the room. I heard all the conversations happening. It was also really neat to see the tracking feature as it followed the speaker," remarked Turiano. "And we like how the Owl can be used with any meeting platform because we know across the University some people host meetings on Zoom and some prefer MS Teams."
"We think it has some great capacity to enhance what we do in a very simple way," says Turiano. The ROSE team is looking forward to deploying the Owl at ROSE in their meeting rooms, and looking to deploy it for their final oral PhD doctoral exams as well.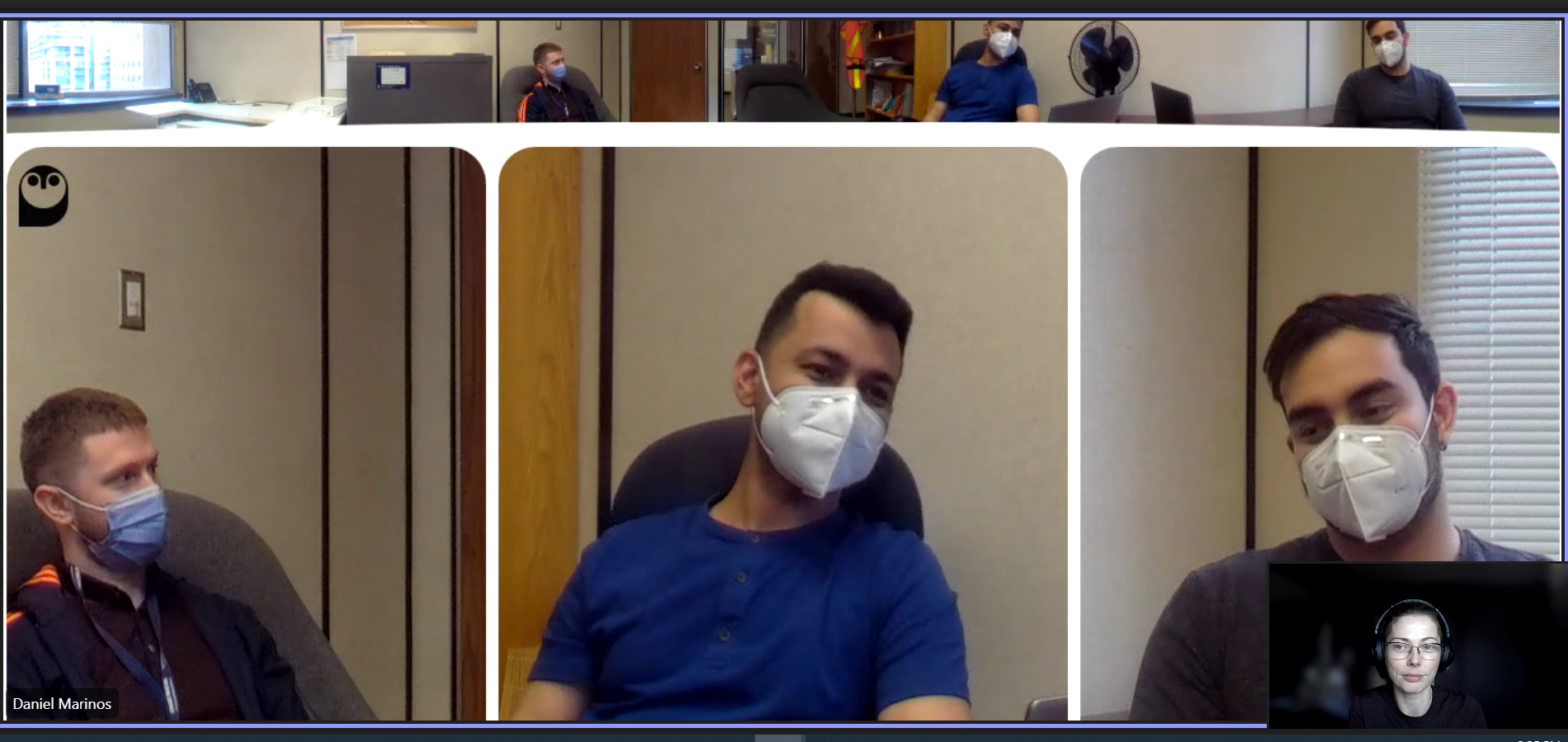 ---
To request a demonstration of the Owl please book an appointment or if you have specific scenarios you'd like to talk through, please reach out to Azeem Khan or Daniel Marinos.