Happening April 14th! Moving to Microsoft Teams Phone
March 27, 2023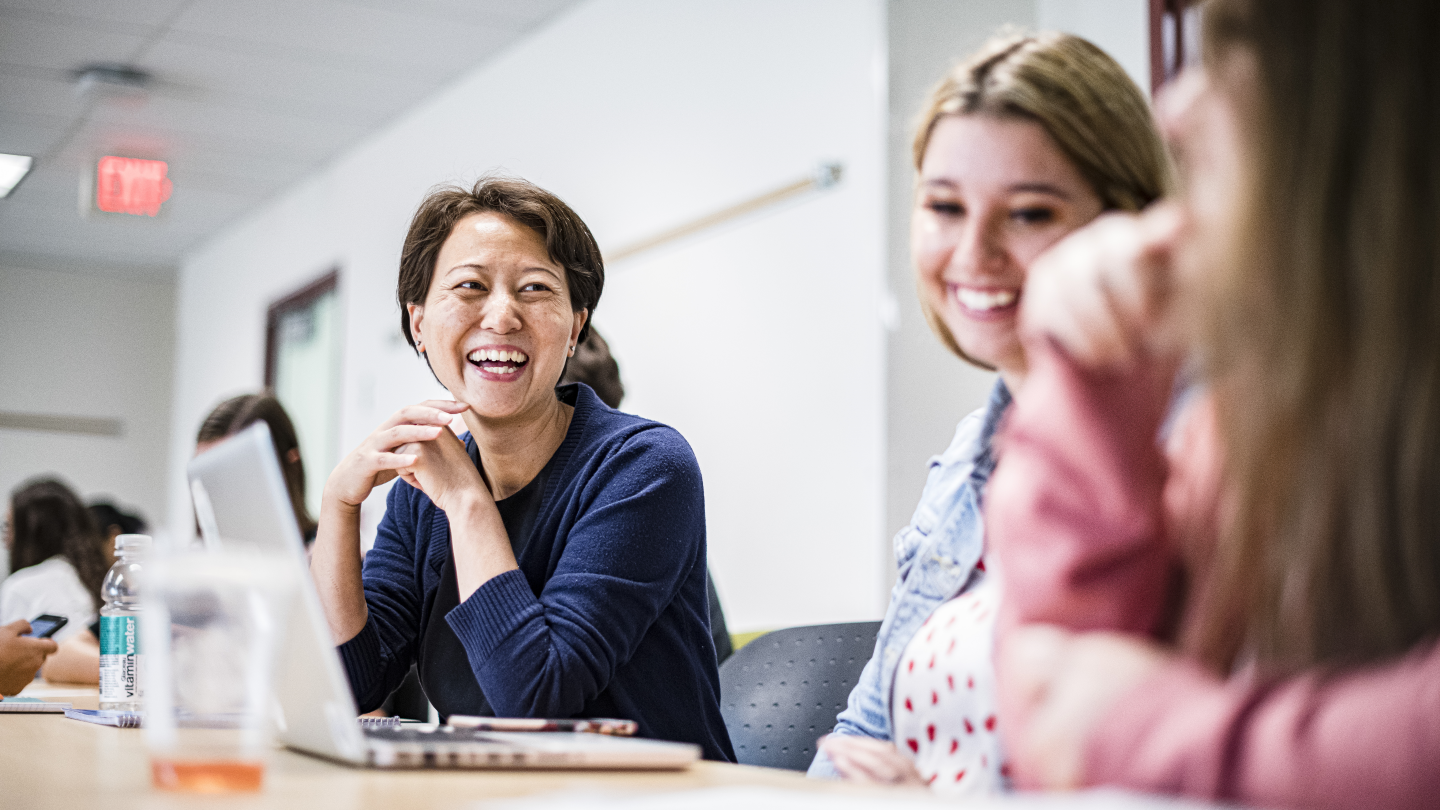 OISE will be moving our soft phone services (also referred to as VoIP) to Microsoft Teams in mid-April. Here's more on why that's happening and what to expect. 
The background 
It's the end of the line for Communicator 7, the web application many of us in the OISE community have been using to make and receive voice calls. As Communicator is no longer supported by the University of Toronto, it's time to move on to a newer VoIP service that reflects the ways we currently work and talk with each other. 
What's next 
So, what will we be using to make voice calls? Turns out, it's something that many faculty and staff here are already familiar with: Microsoft Teams! Using a VoIP add-on called Microsoft Teams Phone, making calls will be easier compared to the experience on Communicator 7, especially as many of us already regularly use Teams in our day-to-day work. 
As well, by having one less app to manage, this will reduce the support needed to manage and fix issues in our VoIP services, allowing more time for our service delivery specialists to address other tickets and work on new ideas and projects that will help the OISE community. Not to mention that U of T will be saving about half a million in annual costs with the elimination of this single app! 
When will this change happen? 
For OISE in particular, the date will be April 14, 2023, beginning at 10:00 a.m. (Eastern). Education Commons expects there to be an hour of downtime while functionality for Communicator is removed and Microsoft Teams Phone is added.
Making calls and receiving calls during this hour will be unavailable. As such, it is strongly recommended that community members inform any frequent contacts of this unavailability prior to the 14th, and arrange alternate times for calls or other methods of communication if possible. 
Migrated community members will also receive a welcome email from Information Technology Services (ITS) at U of T with further instructions and documentation.
Please note that once the migration is complete, OISE community members will be able to receive calls right away – but cannot make calls until Microsoft Teams completes installing the Phone add-on. It may take up to 24 hours for the function to make calls to appear in Microsoft Teams Phone.
Drop-in service for Microsoft Teams Phone help
If you face any issues on the 14th, please know you can check in with the Education Commons support team through a special drop-in service. This drop-in service will be active between 9 a.m. and 5 p.m. on the 14th and can be accessed via this link.
If you experience any issue with Microsoft Teams Phone after the migration happens, please open a request ticket with Education Commons via the Online Service Hub.
How can I learn more about using Microsoft Teams Phone?
Education Commons is hosting a workshop via Zoom on how to use Microsoft Teams Phone on April 17th, from 10:30 a.m. to 11:15 a.m. Please register for this workshop if you're interested!
You can also check out a basic user's guide for Microsoft Teams Phone, available as a webpage and via PDF.
I already use Teams to make calls. What makes this different? 
While all Teams users can currently place calls to other Teams users, the Teams Phone feature will integrate individual VoIP lines across OISE into Teams, unifying our communications into one app and one standard across the community.  
Microsoft Teams Phone also introduces new features not available in the current version of Teams, such as a dial pad and other popular VoIP features including call forwarding and voicemail. This way, everyone has the same experience with a few new features too! 
Other things to know 
What is VoIP? 
VoIP stands for Voice over Internet Protocol (VoIP) – essentially, it allows you to make and receive calls using an Internet connection instead of a phone line. Both Communicator 7 and Microsoft Teams Phone are examples of VoIP services. 
I have an existing phone number with U of T. Will that change? 
No change! Community members with existing U of T phone numbers will be able to make and receive calls through Teams using the same number and extension as before. 
Do I need to install the Microsoft Teams Phone add-on if I already have Teams? 
Assuming you already have Teams, then no need! The add-on will happen automatically. Just note the time needed for the Phone add-on to appear on your Teams, as mentioned above. 
Where can I find more resources about this change? 
Read more about this migration, including related resources for staff, faculty, and IT administrators, from this article from U of T Information Technology Services (ITS). And make sure to attend our workshop on using Teams Phone on April 17th!