Living Our Core Values - Collaborate
February 23, 2023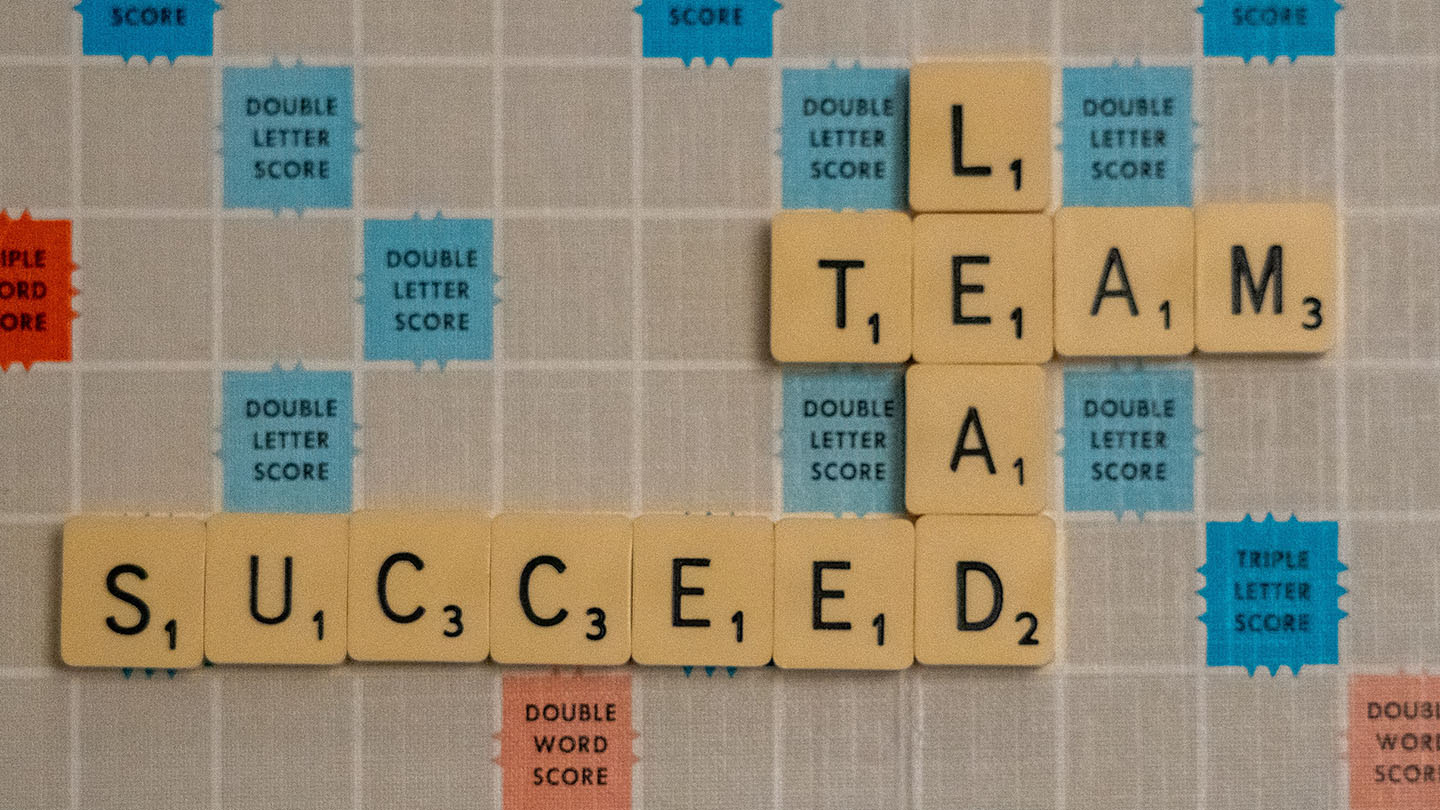 Education Commons developed five core values at the beginning of our strategic priority setting in 2019:
Inspire

Transform

Collaborate

Learn

Sustain
One of our priorities was to live these core values on a daily basis. Our team shares with the OISE community on how they embody "Collaboration" in their day-to-day work and community engagement.
---
Drupal Developers (Jed and Hentry)
Whether it's creating a website for an individual researcher, or for an entire department, our approach is always to work closely with them in order to better understand their needs and develop solutions that are more useful and effective. In our Drupal projects we've partnered closely with departments across OISE to ensure that their websites capture their requirements/needs and that they're empowered with the tools and features that better allows them to do the work they need. This has involved a combination of weekly meetings and ongoing MS Teams Chat Groups that encourage regular check-ins and communication between all stakeholders involved. This has been happening in parallel to weekly meetings with the OISE Communications Team to ensure that all work from a content, design, and technological aspect are consistent with OISE and U of T brand guidelines and direction.
---
Service Delivery Specialists (SDS)
The Service Delivery Specialists live and breathe the core value Collaboration. Every day, there are multiple methods that are used to support OISE. The Service Delivery Specialist team needs to be in perfect unison to be able to fully support the day-to-day operations. We take everything from workloads, projects, deadlines, personal issues, and professional development as a team effort in order to deliver the best service we possibly can to the community. Not only do we depend on each other to achieve results, we depend on other team members to support us while we strive for perfection.
Here is what the Service Delivery Specialists had to say about the core value, Collaborate:
Troy: "I know and trust that anyone on my team will be there to support anyone who needs it without hesitation; I've witnessed this firsthand. That supportive and collaborative environment is what makes us so successful in what we do. This creates a framework of trust, communication, and support that every relationship is built on which leads to more positive outcomes."
Chandra: "We always rely on collaboration to solve complex technical issues and provide excellent customer service. We prioritize effective communication and teamwork. We promote a culture of inclusivity, where all team members feel comfortable contributing and collaborating regardless of their background or level of expertise. Furthermore, the SDS team focuses on building and maintaining strong relationships with other departments and teams within OISE, and also across U of T divisions, to share knowledge and attain best practices, as well as seek input and feedback from other teams to improve our processes and workflows."
Neil and Mai: Neil strives to go one step further and welcomes the OISE community and partners to be part of the collaborative team to strengthen the overall outcome on what we are trying to achieve. As Mai thinks that providing feedback and working directly with the Service Delivery team will allow a deeper connection that will grow into a better working relationship. Thus, allow the OISE community to be served at a higher degree of service and professionalism.
Overall, by embodying the core value of "Collaborate", the SDS team creates a more supportive, productive, and efficient working environment for our community leading to better outcomes for both EC, as well as OISE.
---
Finance and Procurement (Hasan and Sung)
Finance and Procurement collaborate with various stakeholders including faculty, staff, and vendors. We work with faculty and staff to efficiently identify the business requirements for procurement. We then collaborate with our internal EC team and vendors to best provide solutions that are aligned with our overall strategic plan. In addition, we also collaborate to ensure that goods and services are acquired in a competitive manner to ensure the best value for public dollars, while adhering to the university procurement policy. Some of our vendors provide additional discounts such as educational discount and CFI discounts. This allows OISE to better utilize its funding and allows the vendor to promote their products and services.
---
Technology Adoption Consultants (TAC)
In Education Commons, collaboration is a critical core value our team takes seriously. Our Technology Adoption Consultants are a mighty group of three colleagues, Ryan, Laize, and Andrea, who work closely with the OISE community to ensure everyone is empowered to use technology effectively. They work collegially with all members of the Education Commons team.
This group of three has specialized skills and training that are leveraged to support the OISE community in implementing new technologies. They offer personalized training and support tailored to each community member's specific needs. By collaborating across Education Commons, they develop unique and practical solutions to any problems encountered.
Laize, Ryan, and Andrea consistently collaborate virtually. It is not uncommon to be in a meeting with one of them and have another join the conversation to offer new insight, ideas, and considerations. Not only does this collaboration bring a "hybrid" feeling to a meeting, but it also helps resolve questions and comments faster.
Andrea, Ryan, and Laize's commitment to collaboration has earned them a reputation for exceptional client support with students, staff, faculty, and researchers. Education Commons continues to be a highly collaborative and dynamic team that provides world-class services and solutions to support the OISE community.
---
System Administration (Raman, Gupreet, and Todd)
As a team, the System Administrators recognize both their strengths and their weaknesses in every task. We seek out opportunities to learn from one another and to offer assistance. When a challenge presents itself, we don't hesitate to jump on a group call and brainstorm together. When we can, we support each other and gain knowledge from one another. Collaboration is the key to delivering greater results on each task.
---
AV and Business Solutions (Azeem)
Managing a hybrid event involves collaboration within a team as well as other members in OISE. The success of multiple events we help with each week and overcoming the unique hybrid challenges associated with them has only been made possible by leveraging different ideas put forward by each team member. These are often in the form of unique approaches to enhance engagement and participation in the event - collaboration is key, even to make collaboration possible.
---
Associate Director (Bernie)
As a Leader, living the value of Collaborate to me means listening and including all team members.  With technology, there are often several paths to get the desired result.  Listening to the team and creating a non-judgmental space opens up thoughts and ideas on how to tackle existing and new challenges.  Listening to a team member speak about a past experience or learning they may have read, often triggers the mind to look at something in a different light. Collaboration allows the team to contribute to the solution, and engages us to all work together better to achieve our goals.
---
Full Stack Developers (Bahman, Thomas, and Sarah)
To amplify the power of our team and deliver even greater outcomes, we focus on the following:
Cross-functional Collaboration: We collaborate on projects where there is overlap, allowing us to share knowledge and insights that leads to increased efficiency and productivity. Additionally, creating shared libraries or code for common functionality allows us to spend more time on the unique issues our applications address, and increase their overall reliability.
Mentorship: As more experienced Full-Stack Developers, we are committed to providing mentorship and guidance to junior colleagues. Through regular feedback, support, and learning opportunities, we help them develop their skills and open opportunities for them to make further contributions to the team and overall community.
Continuous Improvement: We always evaluate our processes and looking for ways to improve them. Dedicating some of our professional development time to meet, share, and discuss relevant or interesting news in the programming space helps us stay on top of the ever-shifting technological landscape. By adopting new tools, techniques, and methodologies, we work more efficiently and collaboratively, producing even better results.
By adopting these strategies, we further amplify the power of our team and deliver even greater outcomes for our community!