Living Our Core Values - Sustain
April 27, 2023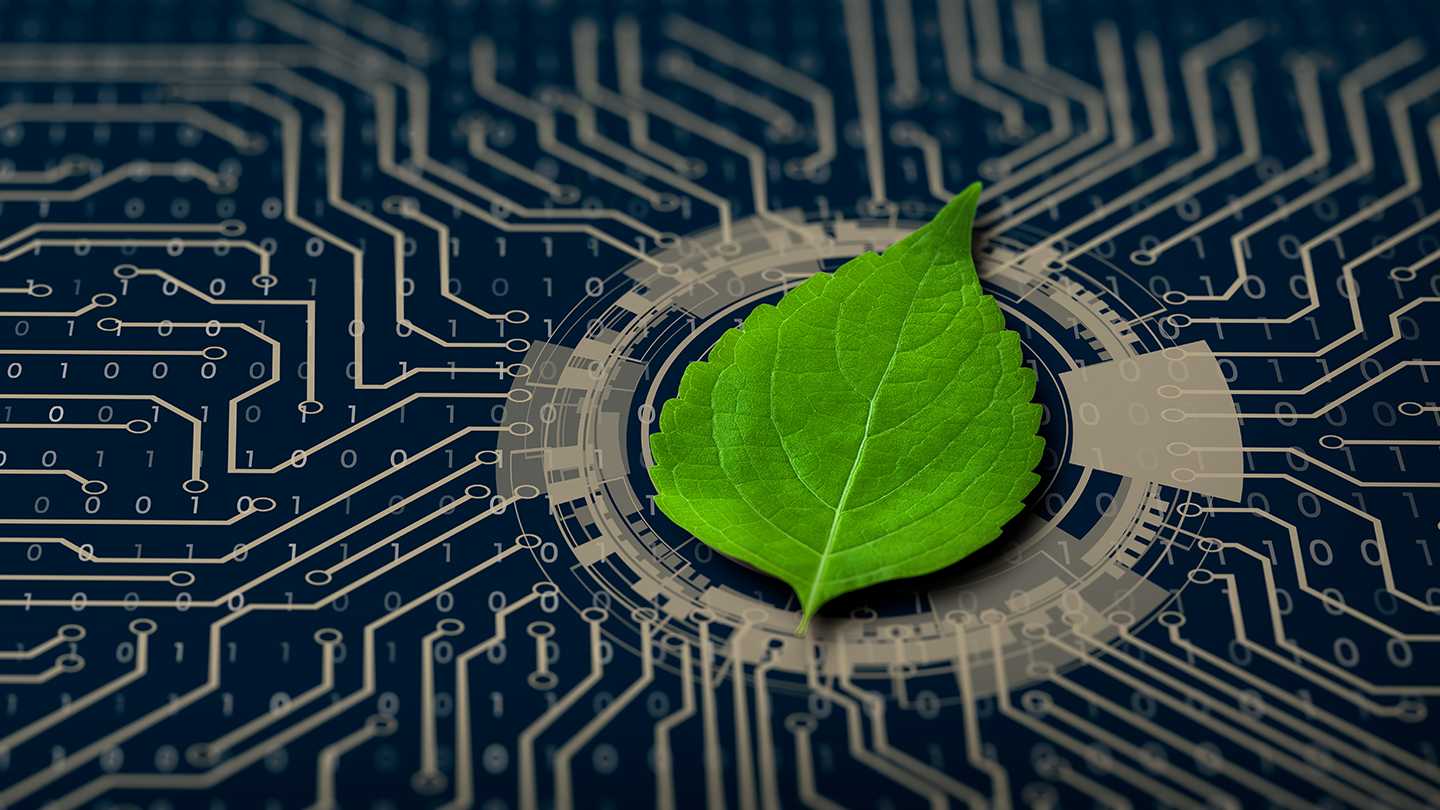 Education Commons has developed five core values that we strive to live on a daily basis:
Inspire
Transform
Collaborate
Learn
Sustain
Previously, our team shared with the OISE community how they embody "Collaboration" in their day-to-day work and community engagement and Communication Coordinator Nathan Christie talked about how he saw "Learn" embodied in his first month with the team.
Now, during Earth Month, Education Commons is recognizing and discussing the value of "Sustain" –  thinking long-term while building short-term actionable items. Read on to see what each of our teams is doing to create sustainable action to support the OISE community!
---
Reuse, Recycle, Reduce
"We have in place two major components to our sustainability plan: Our vendors and our equipment," says Hasan Ali, Education Commons' IT Procurement Officer. "From a vendor standpoint, most, if not all our frequently used vendors have sustainability initiatives within their organizations that align to our own sustainability plan."
Hasan looks for vendors who, "...have current sustainability plans in place to reuse, reduce, and recycle products, devices, and packaging, as well as carry eco-friendly brands and products."
Sung Kim, Budget and Financial Analyst, mentions how Education Commons provides multiple options – Adobe, Jotform, and DocuSign – to obtain digital signatures. "Digital signatures are electronic and do not require the use of paper and ink. This helps reduce waste and the environmental impact of document signing processes. Digital signatures also help to reduce the need for physical storage."
Note: For devices that count as e-waste, Education Commons uses an e-waste recycling company. They are R2 certified, which means they recycle components responsibly with the purpose of reusing them, with work conducted in Canada.
Greener coding – efficient OISE apps
"We are moving OISE apps to the cloud provider," says Sarah Sami, Education Commons' Junior Web Application Developer. "Our cloud provider made a promise that by 2025, they will shift to 100% supply of renewable energy sources, such as solar, wind, and geothermal."
Bahman Yaghoobi, Full Stack Developer, adds, "The development framework that Education Commons has adopted, allows us to use more efficient coding practices, such as optimizing database queries, minimizing the use of global variables, and leveraging caching mechanisms, will reduce the app's resource usage, which will make our apps more sustainable."
In addition to allowing more efficient coding practices, Education Commons' Full Stack Developers – consisting of Sarah, Bahman, and Thomas Lynch – say that the framework lets them pursue other sustainable best practices.
As Thomas says, "We can optimize memory, CPU, and disk space to help reduce the app's resource usage and ensure efficient performance. We can also optimize apps for mobile devices by minimizing image sizes, enabling caching, and utilizing responsive design techniques that can help reduce the app's resource usage, making it more sustainable."
Emission-neutral website for OISE
Jed Dela Cruz and Hentry Mathias, along with Technology Adoption Consultant Andrea Zdzylowski, are part of OISE's acclaimed Drupal Migration & Early Adopters Project Team. Through their work, OISE websites are moving from 20-year-old technology to cloud-based systems, saving more energy and reducing OISE's online carbon footprint.
To give one example, Jed recently introduced a new image format, WebP, that retains the quality of larger images while being significantly smaller in file size. Through this change alone, the OISE Drupal website will reduce OISE's carbon footprint even further.
"The improvements we've made around how images are served is an example of a quick win that has had an immediate impact – we will be decreasing page sizes by as much as five times, without any additional effort required from department site editors," says Jed. "Our goal is to continue to find more of these opportunities as we move to longer-term strategies to work towards the lowest-carbon OISE website possible."
If you haven't already, please reach out to Education Commons to coordinate the migration of the website you are responsible for. 
Paper use elimination through process optimization and automation
As one of Education Commons' Technology Adoption Consultants, Ryan Lahti knows that one of the keys to substantial change over the long term comes through small changes in the short term.
"I'm always looking for ways to reduce my environmental impact," says Ryan. "I am a sustainability superhero at work! I can almost picture myself sneaking around the OISE (or my house if I'm working from home), wearing a cape made of recycled materials, looking for energy-hogging devices to shut down."
Ryan is also working on reducing unnecessary paper use. "The 'Course Outline Explorer' project is a digital platform being created (in Drupal) that will store OISE course outlines in a centralized location," he says. "No need to print PDFs of course outlines anymore!"
Reducing our environmental footprint
"With an eye on sustainability, the systems group is actively migrating from an energy-consuming data centre to cloud services," says Solutions Architect Todd Vernon. "This gives us the opportunity to 'right size' systems and maximize their use rather than having overpowered systems idling unnecessarily."
Todd adds, "For those systems not able to be migrated in the short term, we have been consolidating storage and virtual machines onto newer, more energy efficient machines, minimizing our environmental footprint."
The whole team – working together to support your sustainable efforts at OISE
Education Commons is working with the Sustainability & Climate Action Network (SCAN) to grow our sustainability efforts, moving us forward in individual and collective well-being, equity, and climate justice. This engagement is crucial as we work toward our strategic plan's goals and embody the value of "Sustain".
Our team is working on a number of sustainability-focused processes and projects, including the actions mentioned. Please reach out to Education Commons to start a discussion with your department on sustainable technologies and services.