Making and Receiving Calls at OISE: What to Know Going Forward
May 23, 2023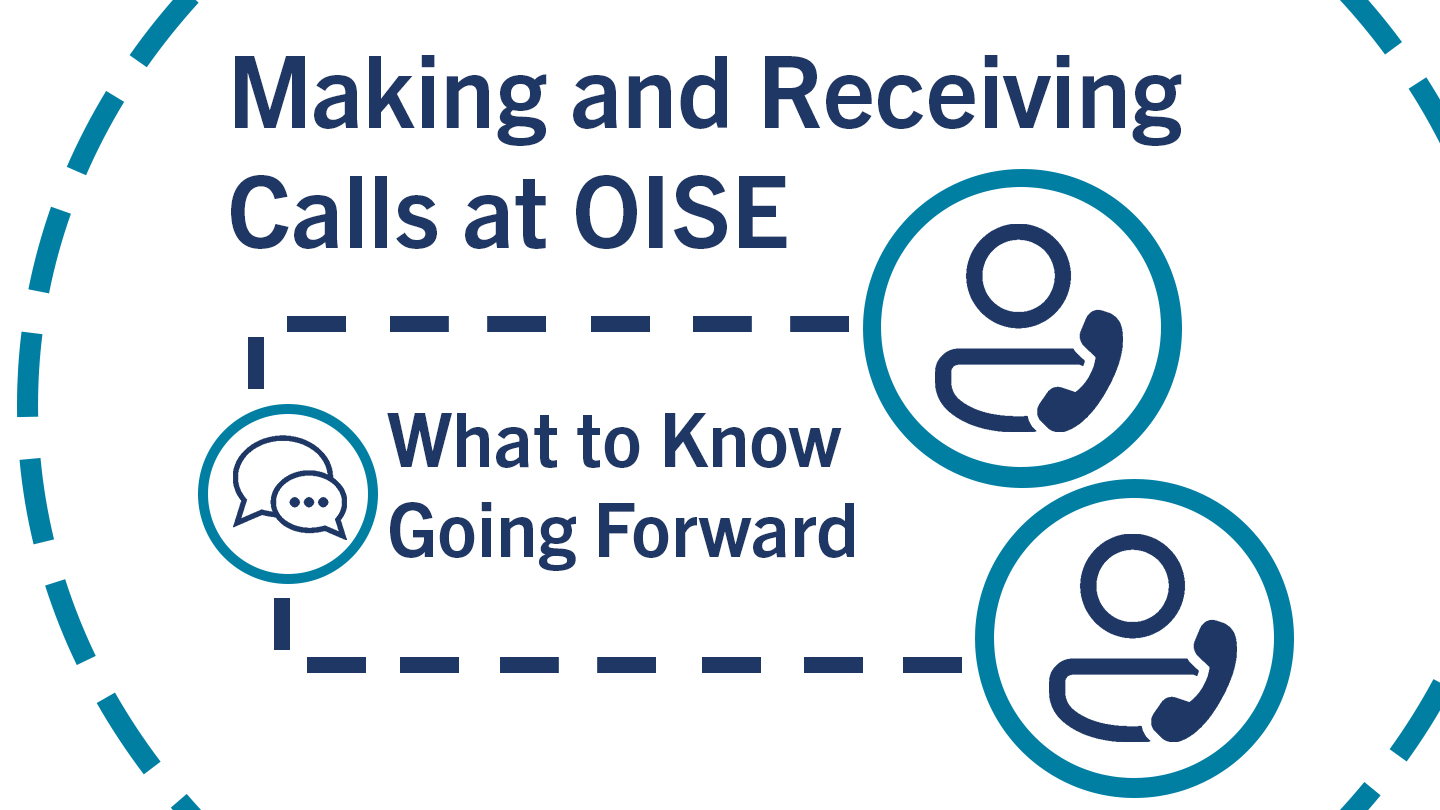 By the end of May 2023, most faculty and staff at OISE will have Microsoft (MS) Teams Phone, a softphone service integrated into the already-existing Microsoft Teams application on their computers and smartphones.
How will new faculty and staff be able to make and receive calls?
From now on, community members only need an Internet connection, instead of a dedicated physical phone and phone line, to make and receive calls using their OISE phone number.
And, since MS Teams Phone is part of the existing suite of MS 365 services and applications that most faculty and staff receive, any new community members joining OISE can make and receive calls from day one.
If a community member requests a dedicated phone line, and/or a physical phone, Education Commons recommends first asking their department's Business Officer for approval.
What are the benefits of using MS Teams Phone?
MS Teams Phone is the best, most flexible calling option for OISE's hybrid work environment, with many community members using MS Teams daily. Whether working in the OISE building, at home or at external events like conferences and workshops, community members will have a consistent, seamless phone experience.
Utilizing softphone services like MS Teams Phone also puts OISE in-line with digital best practices, making more efficient use of our IT resources. Compared to MS Teams Phone, physical phones require dedicated physical space and more frequent monitoring from Education Commons' service delivery specialists.
Roger Shaw, Associate Manager IT Client Services and Business Management at Education Commons, says, "The cost savings, flexibility and digital capabilities that soft phones will provide to the OISE Community are highly beneficial and truly exciting."
Using MS Teams Phone is also more sustainable. Cutting down on the power usage that physical phones require means that OISE can further reduce its carbon footprint.
Finally, as U of T Information Technology Services (ITS) is no longer supporting the purchase of physical phones, having the community use MS Teams Phone will be a more efficient, cost-saving measure whenever new faculty and staff join OISE.
"Apart from being more sustainable and cost saving when compared to physical phones, this initiative will streamline my communication with faculty and students as some prefer to have a conversation over a phone call instead of an email or MS Teams chat," says Louise Hoshiba Schuch, Business Officer for the Department of Curriculum, Teaching and Learning (CTL). "It may also be a more convenient option for them when dealing with urgent inquiries or typing is not available."
Three ways to learn more about using MS Teams Phone 
1. Website resources from Education Commons 
Community members can also check out the primary User's Guide for MS Teams Phone, available on the Education Commons' website, and watch the recording of the first workshop on MS Teams Phone below. 
2. Get in touch with us! 
Have a question or need help with using Microsoft Teams Phone? Please open a request ticket with Education Commons via the OISE Online Service Hub. 
3. Other resources about MS Teams Phone from the University of Toronto 
You can also read the resource page about using MS Teams Phone from ITS.