Setting new records in service excellence
September 29, 2022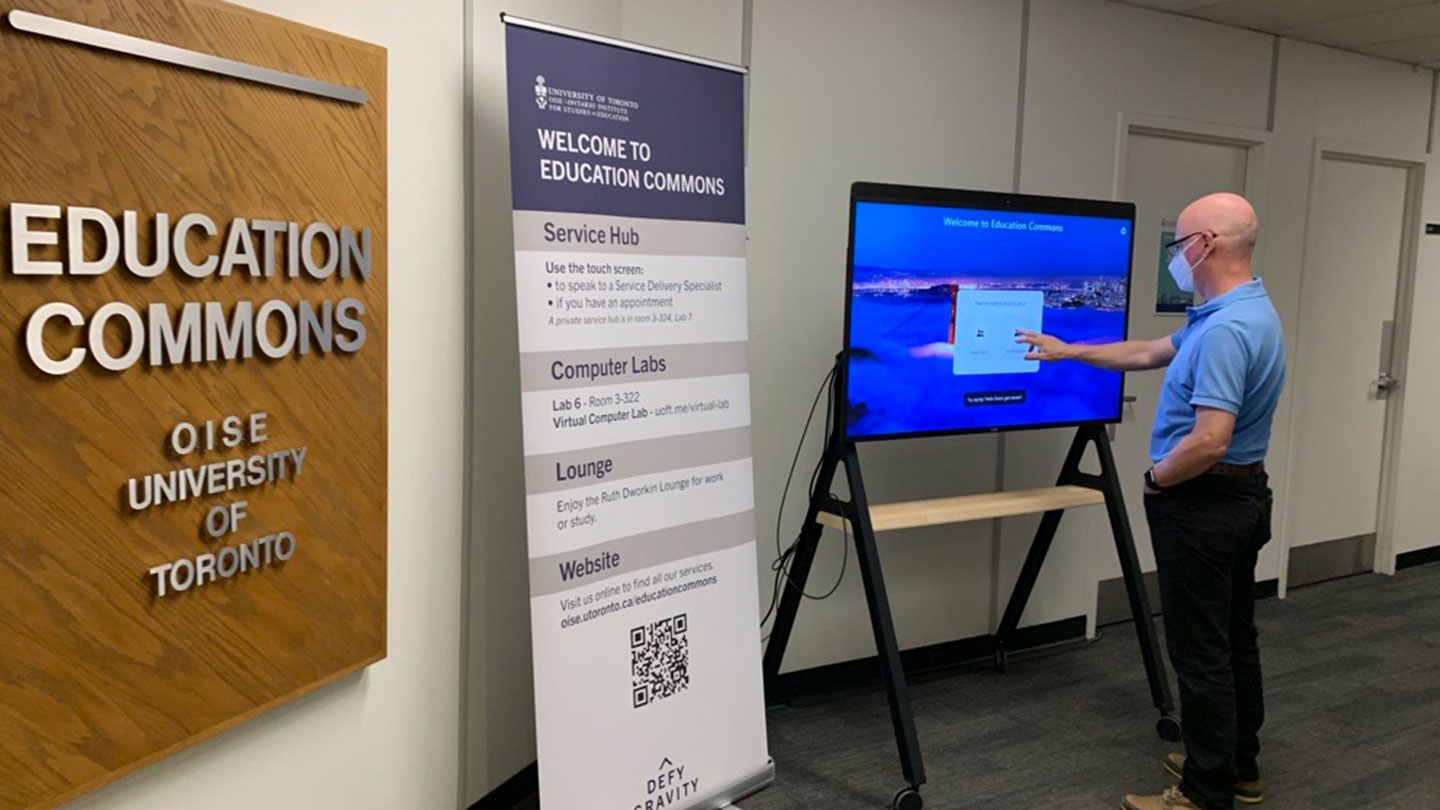 The beginning of a term usually signals a rise in service and support requests at Education Commons (EC), and 2022 set a new record!
"Since September 1, we've received 565 requests from the OISE community through our online service hub, of which 91% have been resolved," says Daniel Marinos, IT Service Management Coordinator. "The team has been working hard, responding to most requests within three hours." 
Our service delivery team responds to each request ticket, solves it, or assigns it to a subject matter expert at Education Commons if it requires different expertise.
Between responding to tickets, our service delivery specialists have been assisting the community through our online Zoom drop-in, which has become more popular than ever. We had 76 calls this month, equaling more than 22 hours of on-call support.  
"If you find yourself waiting for a response when you drop-in on Zoom, please be patient," remarks Daniel.  Sometimes there can be a line of people waiting to connect, and a service delivery specialist will connect you to the Zoom meeting room as soon as it's free, first come, first served.  
"Our busiest times are Monday and Tuesday from 11am-1pm where you may find yourself waiting 10-15 minutes, but usually it's no more than five minutes," says Daniel. If you have an emergency, and can't reach us on Zoom, the best alternative is to submit a ticket so we can prioritize your request.
You can also connect with EC onsite at OISE. On the third floor you'll find a touch screen near the elevators. The touch screen is an interactive service hub. Just press the Call button to reach an onsite team member. If you require a private space to connect, another touch screen is available in room 3-324, Lab 7.
Along with general IT service requests, Education Commons has supported 27 hybrid events this September, and held 87 private consultations. While it may have been a busy a month, EC is steadfast in our commitment to excellence and dedication to supporting the OISE community. 
Service by the numbers September 2022:
Number of tickets: 565

Number resolved: 518

Popular topics: OISE Apps - 91 | Software Issues - 80 | Equipment - 62

Events supported: 29 events total - 2 online, 27 hybrid

Zoom drop-ins: 76 with 1327 minutes

Private consultations:  87

Onsite service hub calls (by touch screen): 35
How to Contact Education Commons: