TechDudes and Education Commons Technology
February 22, 2023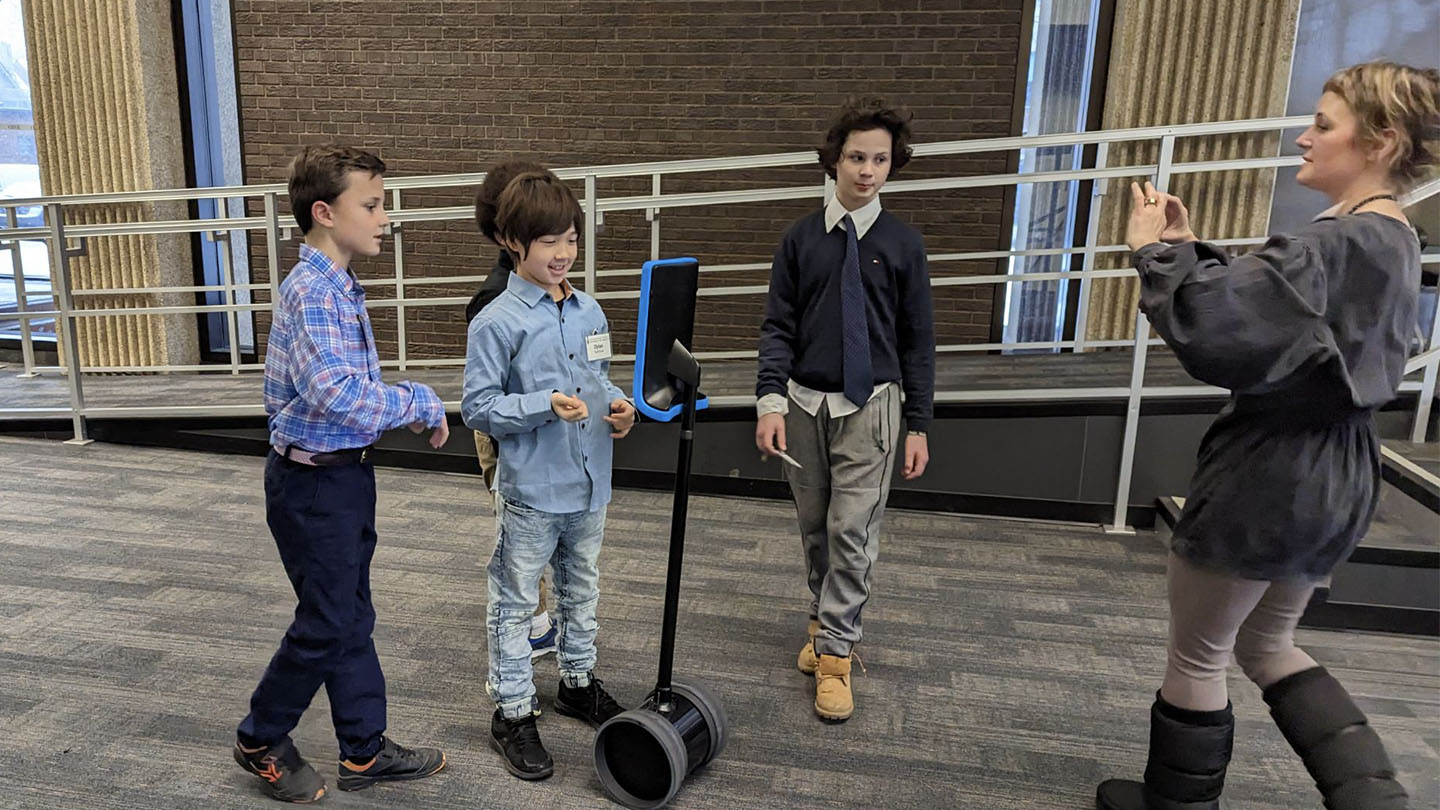 January 25th was filled with excitement, nerdiness, and curiosity. It was eight school-aged children, the "TechDudes" and their Prime Minister's Award Winning Teacher, Stacey Falconer at OISE. They were providing professional development for students from the MA in Child Study and Education regarding the assistive technology they use to succeed at school.
Education Commons was invited to showcase some of the technology that we use at OISE and provide technical advice, setup, and support for this event.
Education Commons used existing technology that was embedded into the physical space and converted it into a hybrid style technology by using streaming of onsite activities into a Zoom meeting. Education Commons' AV Architect, Azeem, selected specific technological pieces and set them up in ways to ensure that there was no echo, everyone who were remote could hear everything that was going on onsite at OISE, and remote participants could see all the onsite action.
The concept of live vlog (video log) was also used by combining the host's phone camera and a wireless microphone while streaming content live into the Zoom meeting.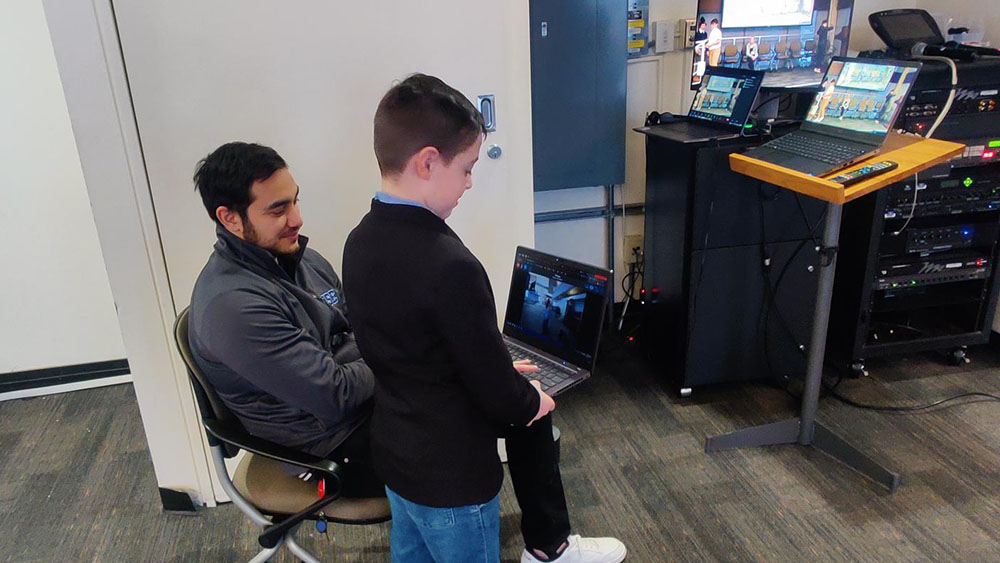 The highlight of the event was DAZEE, the telepresence robot. TechDudes used the controls to pilot the robot onto the stage and used onstage microphones while being remote via DAZEE. This event identified a use case for DAZEE as assistive technology – a student who cannot move or otherwise come onsite could participate and even be onstage while "driving" DAZEE.
Dr. Laurie Faith, the organizer of the event, shared some of their excitement with us:
"Education Commons, we did some pretty cool things. I'm grateful for your support to stream our roving microphone/video camera feed to Zoom – our virtual audience found it really engaging and fun. The event was technically flawless, of course, but you provided so much more than tech support. It was incredible to watch our student presenters respond to your kind and engaged interest in their technology, and to your willingness to share OISE's technology with them. My favorite was watching you all "nerd out" over DAZEE the Robot. The kids were delighted at the chance to try driving her around the room. Their teacher wrote me with thanks, and said it was "the best day ever" for the kids. I'm so pleased that we were able to work together to open our doors to the greater community and make such a positive impression on these young learners. When every part of our institution works together like that, we can achieve such great things."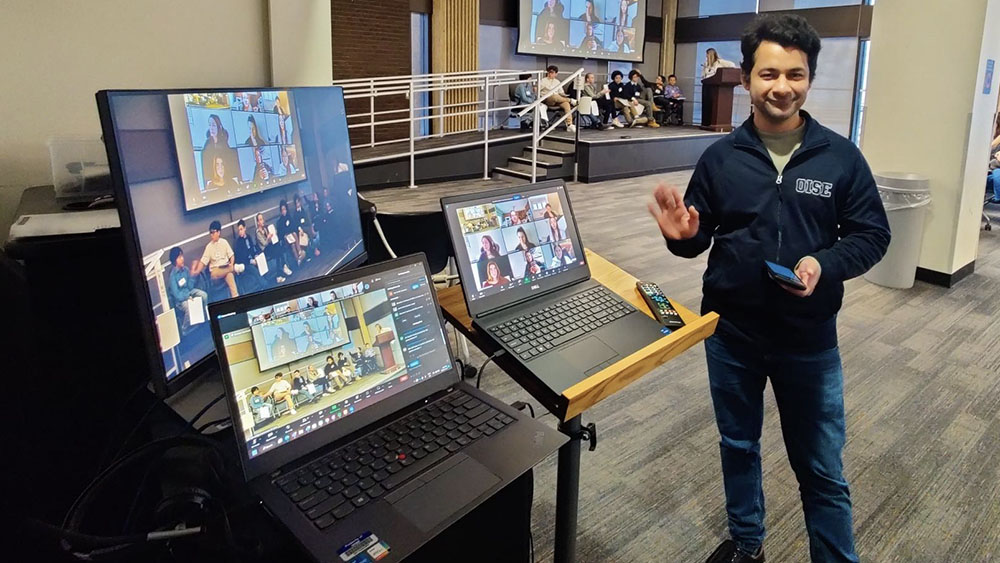 ---
Curious About DAZEE?
You can give it a try too! Reach out to Education Commons and we will happily lend DAZEE to you.