Zoom Security – It's time to update Zoom
October 27, 2022
One of easiest ways to make your online experience more secure, is to make sure your applications are up to date. Cybercriminals can use known flaws in outdated software to access your systems. While Education Commons updates many applications on your behalf on OISE devices, Zoom is one application that you can, and should, update on all your devices.
On November 2, 2022, Zoom will be updating their minimum version requirements, which are in place to ensure that users have the best security and features available. So if you haven't updated Zoom in a while, now is the time.
To check what version you have, simply click on your user profile image in the Zoom desktop application and click on Check for Updates. The most current version of Zoom is 5.11.1.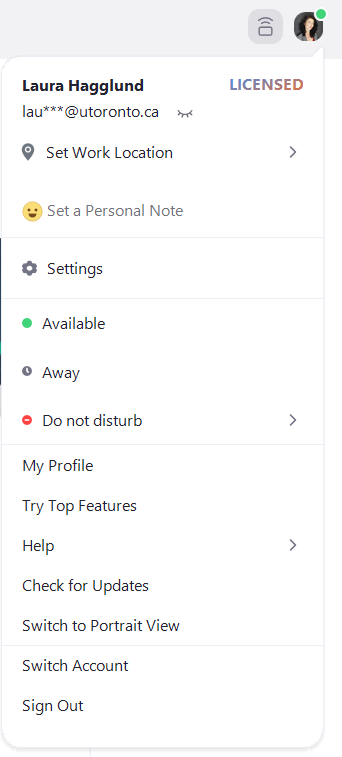 You will also see a prompt in the desktop client when a new version is available.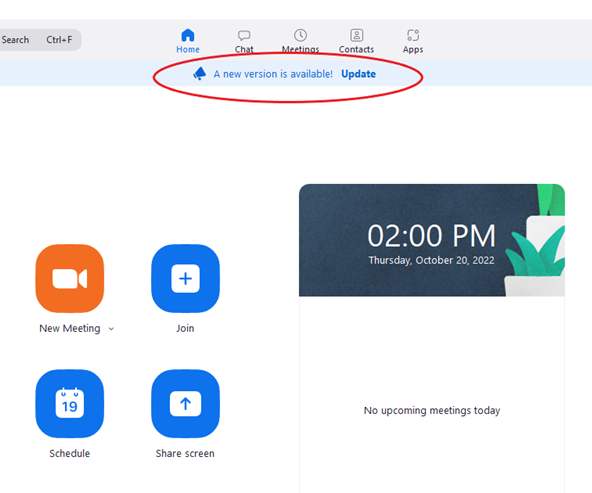 If your Zoom version is older than 5.8.6, which was released in November 2021, you will see an error when you try to login or join a meeting as of November 2, 2022. Simply click on Update to get the latest version.
If you require any assistance updating your Zoom application, contact Education Commons for support. For more information about Zoom security for your meetings, see our Guide to Zoom Security Settings.