Black/African Feminisms Conference
About The Black/African Feminisms Conference
The inaugural Black/ African Feminisms Conference on 7th and 8th April, 2022, is an invitation to interact virtually with a community of presenters, panelists and conference attendees to explore the multitude of perspectives on the topic. Blackness is not a monolith. Within the Canadian context, Black Canadians represent a range of people of African descent from the continent and the diaspora. The goal of the conference is to create space to share and discuss these complexities and commonalities. It is the brainchild of Dr. Njoki Wane, a celebrated and renowned scholar, whose work focuses on gender, colonialism, anti-colonialism, Black Feminisms, Indigenous knowledge practices, spirituality, African immigrant women in Canada and anti-racism education. As the chair of the Department of Social Justice Education at the Ontario Institute for Studies in Education (OISE), University of Toronto, Dr. Wane's contributions to the field offer opportunities for dialogue and inquiry into Black identity.
The overarching theme of the conference is "The poetics, politics and praxis of Black Feminisms.' Other themes that will be explored include conceptualizing Black Feminisms/ Womxnisms/ Africana Womxnisms, politics of Black bodies, Black Womxn's health, healing spaces and spirituality. According to Wane (2014), it is evident that there is no universal Black experience; however, there is a call for concerted efforts to forge intellectual and cultural linkages rooted in our common origins.
Black Feminism is therefore the convergence point where our past, present and future voices, our struggles and triumphs and holistic stories can be told, celebrated and handed over to future generations (Wane, 2014). This is a clarion call for all of us Black Feminists scattered across the globe to come together and form a powerful circle that will "collapse all screens that threaten to obscure our women's eyes from the beauties of the world" (Ogundipe-Leslie & Ourselves, 1994; Wane, 2014).
---
References
Amoah, J. (1997). Narrative: The road to black feminist theory. Berkeley Women's LJ, 12, 84.
Ogundipe-Leslie, M., & Ourselves, R. C. (1994). African Women and Critical Transformations. Trenton.
​​Wane, N. N. (2004). Black Canadian feminist thought tensions and possibilities. Canadian Woman Studies, 23(2), 145+.
Keynote Speakers
Annette Henry
Annette Henry is a Professor in the Faculty of Education and cross-appointed to Social Justice Institute at the University of British Columbia. She was a former department head and held the David Lam Chair in Multicultural Education. She is the author of Taking Back Control: African Canadian Teachers' lives and Practice, the first book on contemporary Black women teachers lives and practice in Canada. Her scholarship examines race, class, language, gender and culture in socio-cultural contexts of teaching and learning in the lives of Black students, especially black girls, Black oral histories, and Black women teachers' practice, as well as equity and Black feminist leadership and methodologies. She currently holds a fellowship at the Peter Wall Institute for Advanced Studies. She is the recipient of several academic awards, including CAUT Equity Award, and the AERA Outstanding Contributions to Gender Award. She was recently named one of 100 Accomplished Black Women, 2022.
Sylvia D. Hamilton
Sylvia D. Hamilton is a filmmaker, writer and artist raised in Beechville, Nova Scotia. Her films include Black Mother Black Daughter, Portia White: Think on Me and The Little Black School House, among others. She was a contributor to and co-editor of We're Rooted Here and They Can't Pull Us Up: Essays in African Canadian Women's History, one of the first scholarly works to be published in this field in Canada. Her poetry book, And I Alone Escaped to Tell You, was short-listed for a 2015 League of Canadian Poets Award and was a finalist for the Nova Scotia Masterworks Award.
She recently retired as Roger's Chair in Communications at the University of King's College School of Journalism in Halifax and was named an Inglis Professor. The University established an award for Black/African Canadian students in her name which will be awarded annually to five students. She the recipient of honorary degrees and awards including the 2019 Governor General's History Award for Popular Media, and the 2021 Documentary Organization of Canada's Luminary Award.
Dr.
Onye
Nnorom
Dr. Onye Nnorom is a family doctor and public health specialist. Dr. Nnorom is the Associate Program Director of the Public Health & Preventive Medicine Residency Program at the University of Toronto, Black Health Theme Lead for the Faculty of Medicine and Equity, Diversity and Inclusion Lead within the Department of Family and Community Medicine at the University of Toronto, host of the podcast Race, Health and Happiness, and current president of the Black Physicians' Association of Ontario.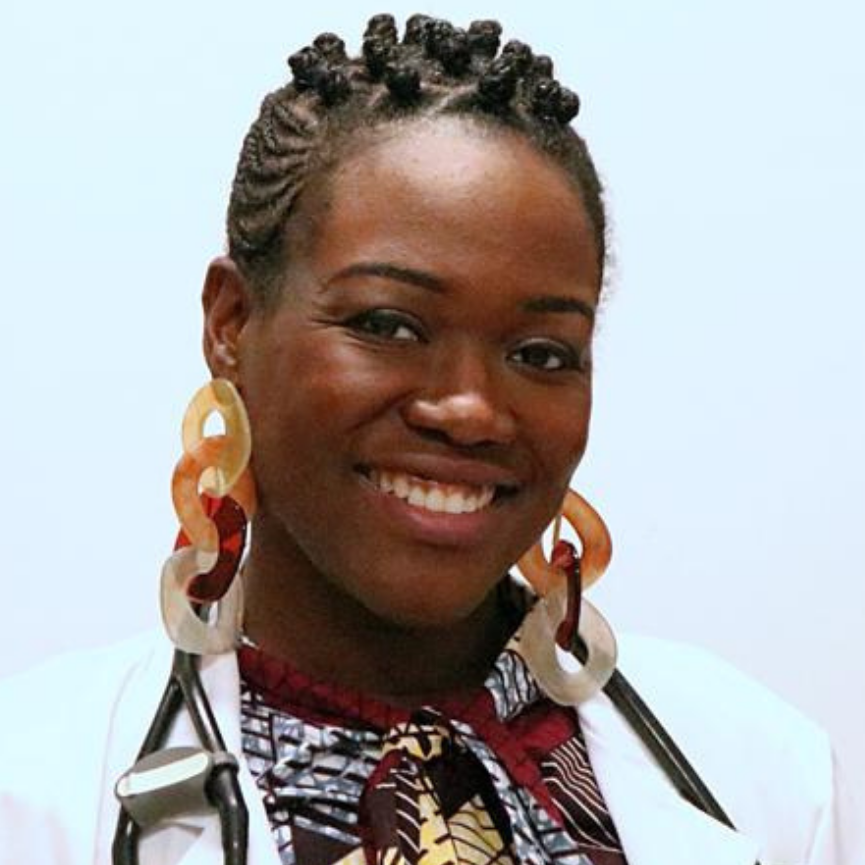 Jan Campbell
Jan Campbell is one of Canada's most experienced advisors to non-profit, public agency and business leaders. The CEO and founder of Strategisense Consulting, Jan has coached, taught and consulted thousands of leaders and teams from some of the country's most recognized and respected organizations to build cultures of resilient, curious and deeply committed leadership. Since 2000, Jan and the team at Strategisense have increased capacity and impact in forward-thinking organizations from the public, private and non-profit sectors across North America and internationally. Jan recently served on the board of directors for the University Health Network – which at the time had a $2 billion operating budget. In 2015 she was appointed by the Ontario Minister of Health to an advisory panel to provide advice on the organization and delivery of health services. She has also served on the boards of Centennial College, Ontario Public Health Association, the Wellesley Institute, and Toronto Public Health.
Jan is a member of the Canadian Association of Management Consultants and the International Coaches Federation. She is a Certified Professional Co-Active Coach from the Coaches Training Institute. She is an accredited member of the largest coach accrediting body - the International Coaches Federation and has earned the much-respected second highest designation of Professional Certified Coach. Jan is also an accredited practitioner of several psychometric and diagnostic tools including The Leadership Circle, Insights Discovery and CliftonStrengths with the Gallup Corporation. Jan has a BSc and an MBA with a specialization in Health Services Management.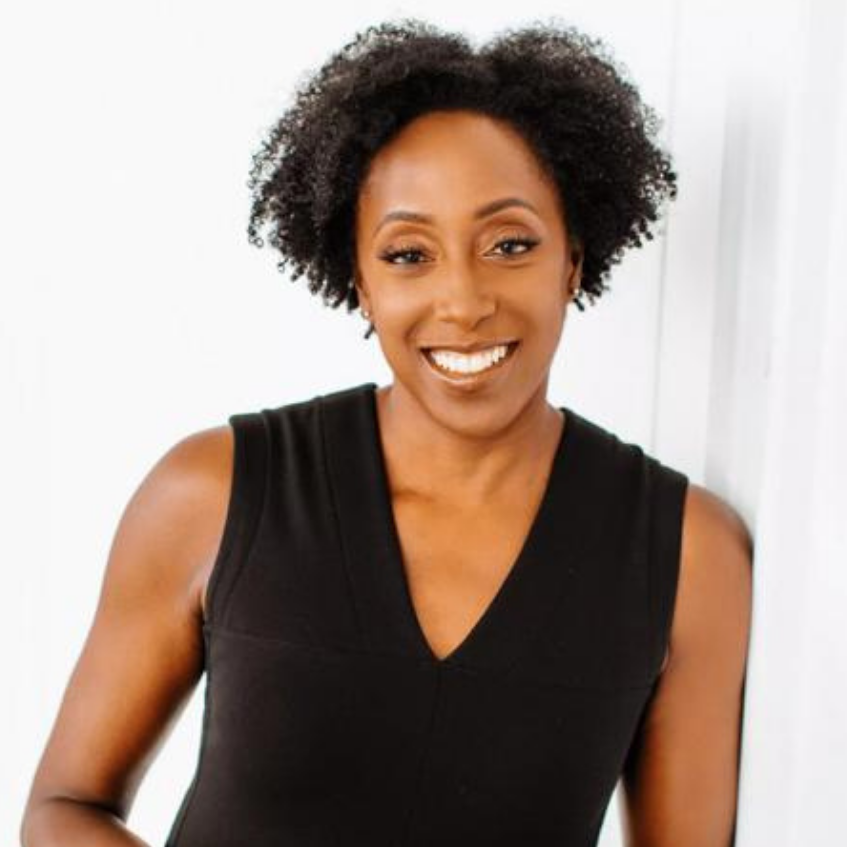 Event Schedule
Time
Activity
Title
Speaker
Moderator
10:00 - 10:05
Greeting + Brief Overview of Schedule
 
Mariya Hassan
 
10:05 - 10:10
Indigenous Elder Prayer and Land Acknowledgement
 
Elaine Endanawas
 
10:10 - 10:15
African Libation
 
Aina-Nia Ayo'dele
 
10:15 - 10:20
Instutional Welcome
 
OISE Dean
 
10:20 - 10:25
Introduction
Special Guests' Welcome and Background of Conference
Dr. Wane
 
10:25 - 10:30
Key Reminders
 
Mariya Hassan
 
10:30 - 11:05
First Keynote
"The Future of Medicine: Black Feminist Perspectives"
Dr. Onye Nnorom
Hellen Taabu
11:05 - 12:05
Panel 1- Black Mothering

Titilola Omotosho - Black mothering & The Stigma of Singleness
Jacqueline Getfield – Black (M)othering in Education: Injustice at the Intersection of Race & Disability
Sheba Wiafe: The (Non) governance around Black Healthcare
Amanda Ottley & Laura Ekumbo: Making African Women Feel, Seen, Heard & Loved

Titilola Omotosho, Jacqueline Getfield,  Sheba Wiafe, Amanda Ottley
Teriano Lesancha
12:05 - 12:15
Break 1 (10 minutes)
Break 1 (10 minutes)
Break 1 (10 minutes)
Break 1 (10 minutes)
12:15 - 1:15
Panel 2- Black Womxn & Leadership

Danielle Cantave: Women & Independence of the Nation- A Reflection of Haiti
Dr. Suzan Snaggs-Wilson- Reimagining Leadership- Breaking the Bias of Gender, Race and Class
Hazel Henry & Dr. Jacqueline Benn-John – Re-imagining and Re-writing Black Women's Leadership
Kimberley Tull and Melanie Blackman- Black Womxn in Leadership: A Healing Journey through Authenticity & Grace

Danielle Cantave, Dr. Suzan Snaggs-Wilson, Hazel Henry & Dr. Jacqueline Benn- John, Kimberley Tull and Melanie Blackman
Dr. Kisha McPherson
1:15 - 2:15
Panel 3- Theorizing Black Womxnhood and Spirituality

Gayatri Thakor – Application of Suahunu – The Trialectic Space to the OISE Master of Teaching Program
Nadia Richards: Not my feminism? An Introduction to Afrocentric Womanism -Liberation Approach
Jahia LaSangoma- "Don't Turn From Me": On Black Feminist Futures and Reimagining the 'Good Woman'
Paige Grant: The Haunt of Comprehension and Understanding in Education: Speculative Fiction as a Pathway for Uncertainty

Gayatri Thakor, Nadia Richards, Jahia LaSangoma, Paige Grant
Natasha Shokri
2:15 - 2:45
Lunch (30 minutes)
Meditation be offered for interested participants during lunch time, by Angad Kaur
 
 
2:45 - 3:45
Panel 4- Black Womxn & Community Activism

Andree Robinson-Neal et al.*– Across the Diaspora – Black female leaders finding & building villages of Support
Kharoll-Ann Souffrant – Pioneers long before MOIAUSSI – insights on the me too movement in Quebec
Aida Al-Thayabeh- "Blinded by white supremacy disease: The erasure of Black & Afro-Arab - women's voices in the Muslim and Arab region"

Andree Robinson-Neal et al., Kharoll-Ann Souffrant, Aida Al-Thayabeh
 Hellen Taabu
3:45 - 4:45
 Second Keynote
 "The Women Among Them: Identity, Race, Resistance – A Meditation"
 Prof. Sylvia D. Hamilton
Dr. Jacqueline Benn-John
4:45 - 4:55
Break 2 (10 minutes)
Break 2 (10 minutes)
Break 2 (10 minutes)
Break 2 (10 minutes)
4:55 - 5:55
Panel 5- U of T Faculty
On Black/ African Feminisms
Drs. Amal Madibbo, Linda Iwenofu, Hermia Morton-Anthony,  Jacqueline Benn-John
Dr. Andrew Campbell
5:55 - 6:00
Closing Remarks
 
Host- Mariya Hassan
 
Time
Activity
Title
Speaker
Moderator
10:00 - 10:05
Opening Welcome
 
Prof. Michele Peterson-Badali  (Associate Dean, Research, International & Innovation)
 
10:05 - 10:10
Overview of Schedule
 
Host- Hellen Taabu
 
10:10 - 11:10
First Keynote
"One Black Woman's Journey of Self-Discovery and Feminist Identity through Entrepreneurship"
 Jan Campbell
Dr. Njoki Wane
11:10 - 12:10
Panel 1- Black Womxn Walking the Talk

Prof. Njoki Wane: Black Women Leaders' Strength, Power, Tenacity, Determination, Hurt, Rootedness & Resilience
Hellen Taabu: Black Women & Healthcare Leadership in Canada
Evelyn Kipkosgei: Walk on Fire to Walk on Eggshells: Black women in leadership in higher education in Kenya
Racheal Kalaba- The Impact of Women-led Organizations in Africa: A Case Study of ZamWiLL in Zambia

Prof. Njoki Wane, Hellen Taabu,Evelyn Kipkosgei, Racheal Kalaba
Dr. Cindy Sinclair
12:10 - 12:20
Break 1 (10 minutes)
Break 1 (10 minutes)
Break 1 (10 minutes)
 
12:20 - 1:20
Panel 2- Black Womxn and Precarious Labour/ Worforce

Sinclair, C. et al*.: Immigrant Women Doctors in Healthcare and Beyond
Dorothy Anthony: Black Feminism & Precarious Labor / Workforce
Nneka MacGregor et al.**  – Truth & Transformation: Advancing Gender Equity for Black Women , Girls & Gender Diverse Peoples in Canada

Sinclair, C. et al., Dorothy Anthony, Nneka MacGregor et al.
Dr. Bathsheba Opini
1:20 - 2:20
Panel 3- Black Womxn and Education/ the Academy

Dr. Treisha Hylton: Black Women Faculty: Celebration, Intersectionality, spirituality, & Negotiation of Blackness in Higher Education
Leslie Klodt: Black Feminism in the Classroom: How bell hooks Changed my Pedagogy
Camille Lloyd; Roxanne Richardson & Drea Kelly: An Investigation of Anti-Black Racism policies in Master of Social Work Programs and their impacts on Black Female Social Workers in Canada
Marie McLeod: Epistemology: Unmapping Race, Empire in the Conceptualization of Education

Dr. Treisha Hylton,
Leslie Klodt,
Camille Lloyd; Roxanne Richardson & Drea Kelly,
Marie McLeod
Dr. Natasha Rodriguez
2:20 - 2:50
Lunch (30 minutes)
Spoken Word Performance during Lunchtime by Prince Raymond
 
 
2:50 - 3:50
Panel 4: Community Activists
Community Activists on Black/ African Feminisms
Aina-Nia Ayo'dele,  Amma Gyamfowa, Nancy Simms
Dr. Evelyn Kipkosgei
3:50 - 4:50
Panel 5- On Black Femninty and Masculinity

Rose James: Challenges Imposed on Black Boys within Contemporary Education spaces – Analyzed through a Black Feminist Perspective
Natasha Shokri: How Colonization & Slavery Shaped the Patriarchy of Love
Teriano Lesancha:The Role African Women Played in Mothering & Mentorship of Black Boys during Pre-Colonial Africa
Rebekah Lowe:  The Bad Bitch Brigade: Queering Education and Community Building through Podcasting

Rose James, Natasha Shokri,
Teriano Lesancha,
Rebekah Lowe
Willis Opondo
4:50 - 5:00
Break 2 (10 minutes)
Break 2 (10 minutes)
Break 2 (10 minutes)
 
5:00 - 6:00
Final Keynote
"Three Meditations on Black Feminism"
Dr. Annette Henry
Dr. Kisha McPherson
6:00 - 7:00
Panel 6 U of T Faculty
On Black/ African Feminisms
Drs. W. Chris Johnson, rosalind hampton, Funké Aladejebi, Fikile Nxumalo
Dr. Ann Lopez
7:00 - 7:05
Indigenous Closing of Conference
 
Elaine Endanawas
Dr. Jacqueline Benn-John
7:05 - 7:15
Closing Remarks + Note of Thanks
 
Hellen Taabu + Dr. Wane
 
Call for Papers
The Social Justice in Education department at the Ontario Institute for Studies in Education  (OISE), University of Toronto, a leader in multidisciplinary studies in education with a focus on equity from a variety of perspectives, invites you to a conference on Black/ African Feminisms with a special focus on Black Canadian Feminisms. Black (Canadian) Feminisms aims to centre the experiences of people of African ancestry by providing space to define their experiences and reclaim narrative erasure. "The multiplicity of Black feminism reflects the reality that being "Black Canadian" is a contested and heterogeneous identity. Thus, Black Feminisms… are the convergence of many journeys to a central place by people who are located differently in terms of class, sexuality, language and ethnicity yet who share similar histories of oppression." (Wane et. al, 2002, p.15).
Black Feminism is activism rooted in Black people's common histories such as colonialism, slavery, imperialism and neocolonialism and the interrogation of these oppressions in all its nuances, complexities and disrupting it accordingly (Wane, 2009). It can also be aptly summed up as "the sure of its constituent" parts: Canadian, Black, Feminism, Theory, each with its own particular connotations (Wane, 2009; Amoah, 1991). Thus, the theorizing of Black Feminism has to be flexible enough to embrace the lived experiences of a diverse group of Black people who weave different cloths of their own identity.
Black Feminisms also appreciate the importance of community. As Black Canadian Feminists, we recognize how the indoctrination of capitalism and nuclear households undermine the fabric of community that has been and continues to be our core strength. Black Feminists are aware of the Eurocentric ideology of nuclear families and its damaging effects. As Black Canadian Feminists, we embrace the spirit of "Ubuntu" as we know our survival/ existence  is tied to the survival/ existence of our communities. As Black Feminists, we understand the importance of community and how community building is integral to our liberation.
The overarching theme of this year's conference is "The poetics, politics and praxis of Black Feminisms" and will take place virtually on April 7th & 8th, 2022. It will feature presentations by a variety of speakers including keynote speakers, breakout room sessions and panel discussions. The goal is to cultivate open and engaging dialogue that offers multiple perspectives among presenters, panelists and conference attendees.
The conference committee is accepting abstracts for individual presentations and panel sessions that center Black people's experiences in antiracism theory and practice, creative writing and pedagogy. Possible paper topics might include but are not limited to:
What's in a name?(Black Feminisms/ Womxnism/ Africana Womxnisms)
Black womxn's health, healing spaces and spirituality
Human agency and politics of the black body
Black Feminism & LGBTQQIP2SAA+
Deconstructing/ Reconstructing Black Feminism
Black feminism & precarious labour/ workforce
Black feminism, advocacy and leadership
Education
Mothering
Black womxn in art
Black liberation and futures
Black womxn & identity
The committee strongly encourages submissions from folks of all backgrounds and stages in their career and does not, by any means, restrict submissions to those of scholarly or academic nature. We recognize the value of funds of knowledge that sit within and outside the confines of academia and invite all who have offerings.  If presenters choose to submit a written abstract, we kindly ask that it be between 150- 250 words. Presenters may also choose to submit a video or audio recording abstract explaining the work they would like to present. We kindly ask that such videos/ recordings be no longer than 2 minutes.
The deadline for all submissions is February 28th, 2022. Please submit all abstracts and any questions to bafc.oise@gmail.com.