Departmental Students' Association
Together, let's build our harmonious Academic Community space!
The Departmental Students' Association represents all graduate students in the Department of Social Justice Education.
We collaborate with the office of the SJE Chair, the SJE department, the OISE administration, and the UTGSU to ensure that students' interest, academic goals, professional and career needs flourish and advance within a harmonious, healthy, and equitable learning environment. We recognize that our success and scholarship within the academia and the community will thrive the most in a socially just environment. Therefore, we depend on the active participation from students, faculty, and staff for the success of the SJE DSA. Part of our commitment is to increase students' presence and awareness within the SJE Department in ways that are positive and beneficial to all.
Want to learn more? The SJE DSA can be reached at oisesjedsa@gmail.com or check our Facebook Page to be part of the SJE DSA Facebook community and ask us any questions. View the SJE Students' Association Constitution 2021.
Meet your 2021-2022 DSA Executive
Osholene Oshobugie Upiomoh, President, 3rd year Ph.D, CSEP
It is an honour to work with and lead one of the most vibrant student bodies at OISE. In my everyday life, I am a Meritah (African) Wisdom Indigenous Educator and Storyteller for children and families, and the Founder and Executive Director of Meritah Wisdom Education Center for Children and Families. My research Interest is also in Meritah (African) Indigenous Knowledge and Education for the making of a High-Quality human being and society. Being your President is an opportunity to serve my fellow SJE students who are committed to the work of Justice and Equity in their localities. While currently pursuing my Ph.D. in Social Justice Education, I gained my MA in Educational Leadership & Policy from LHAE. Most importantly for me, I am an initiate of Meritah's Traditional Education and Ancestral Wisdom School of the Dogomba (Dogon) bloodline.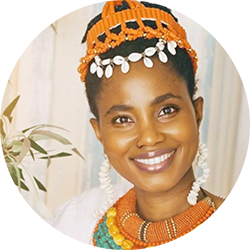 Joel Mukwedeya, Vice-President, 2nd year Ed.D.
My name is Joel Mukwedeya. I am an Ontario Certified Teacher (OCT) as well as a Qualified Teacher Status (QTS) holder in the United Kingdom. I also serve as an Executive Committee member and Standing member on the World Curriculum Committee of the Indian Ocean Comparative Education Society (IOCES). As a 2nd year student of the Doctor of Education program, I look forward to serving as your SJE DSA Vice President, and I pledge and commit myself to working for the sustainability, harmony, congeniality, and welcoming academic culture and social ambiance, which I hope we can all commit to achieving.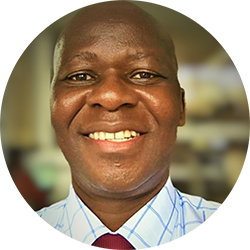 Titilola Omotosho, Financial Coordinator, 2nd year Ph.D
I am Titilola Omotosho, an advocate of social justice and women's mental health. I am a passionate teacher and counselling psychologist who explores psycho-education to ensure indigeneity, social justice and mental health awareness. I am the founder of Godlycounsel Mental Wellness Initiative and currently working on the mental health of Black women in Canada. I am honoured to serve as the Financial Coordinator for this prestigious and anti-oppression departmental student association. I intend to ensure accountability, prudence, and equity in distributing financial resources.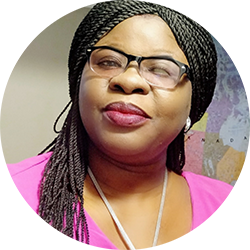 Rowena Linton, Communication Coordinator, 4th year Ph.D
I am a PhD student in SJE.  My work focuses specifically on anti-Black racism in education, and developing an antiracist curriculum, teaching, and learning practices and pedagogies. I look forward to supporting the SJE DSA as your Communication Coordinator.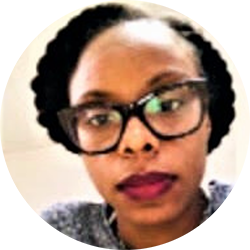 Sameer Kapar, Media Coordinator, 3rd year Ph.D
I am Sameer Kapar, popularly referred to as Sam, and my friends call me "guffadi," which means a talkative person in Nepali (my mother tongue). As a Fulbright Scholar, I hold a graduate degree in Information Science and a Doctorate in Business Administration, focusing on technology in poverty reduction. I am currently pursuing Ph.D. studies in SJE, and as your Media Coordinator, I will strive my best to put forward a positive image of the SJE DSA and work together with faculty, students, and staff to showcase who we are and what we do. Though the role of the Media Coordinator can be likened to walking on the edge of a sword, I am willing to take that this responsibility to serve you.