What Does the Registrar's Office and Student Experience (ROSE) Do?
November 2, 2023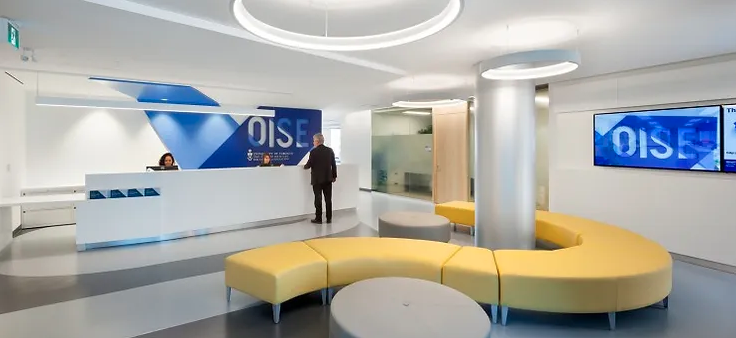 The Registrar's Office & Student Experience (ROSE) team provides several services to all current and future students as they journey through OISE. These services include admissions, registration, financial aid, counselling services, accessibility services, and career resources. ROSE also offers seamless and integrated assistance to graduates, faculty and staff. Regardless of where you are on your academic path, ROSE is here to support you.
Let's take a look at the services offered:
Admissions

ROSE reviews your application, conducting an academic assessment of your post-secondary credentials, verifying the accreditation of your academic institution—considering appropriate University of Toronto degree equivalency, and calculating academic standing. If your application meets the minimum academic requirements, it is then reviewed by a program admissions committee. Once the committee makes a recommendation, ROSE reviews the recommendations and prepares correspondence to applicants. ROSE can also help answer any questions about OISE's programs, admissions requirements, and more.

 

Registration

ROSE oversees enrolment and registration. To enrol, you sign up for courses—something that can be done before registration occurs. To register, you must pay your tuition and incidental fees or register without payment (i.e. defer your fees). Registering is how you become an official student at OISE and the University of Toronto.

 

Financial Aid

ROSE oversees tuition and financial support. To learn more about tuition, student fees, and financial support, you can visit our webpage.

 

Counselling Services

ROSE also offers counselling services for students. Students can encounter personal, health, or situational circumstances that add additional stress and impact their ability to focus on their studies. Our Student Success Counsellor, Jeananne, works with students to help them manage challenges and work on personal well-being and academic success. She can be reached at jt.robertson@utoronto.ca. Currently, ROSE also offers this service digitally to students. You can email Jeananne to request a virtual appointment.

 

Accessibility Services

ROSE works with the University of Toronto's Accessibility Services to implement recommended accommodations for students with a disability. An accommodation is any service, equipment, or special arrangement enacted to support students with a documented disability that impacts their ability to function in an academic or practicum setting.

If you are a current OISE student, or an incoming student with a disability that would benefit from accommodations, it is important to register with Accessibility Services.

If you have any questions about the registration process, you can contact the Accessibility Services team by email at accessibility.services@utoronto.ca.

 

Career Resources

ROSE curates career resources for students and recent graduates of all OISE programs. These resources include the OISE Career Success Series, the OISE Student Success Centre, and more.

 
Whether you are a prospective student, new student, or returning student, the ROSE team is here to improve your OISE journey. The ROSE team is available in office from Monday to Friday, 9:00am-4:00pm. The office is located on the 8th floor, in room 225.
If you want to set up a meeting with a member of ROSE, you can call or email to request a virtual appointment or confirm on-campus availability.
If you are an applicant or have admissions questions: 
If you are a current student: