What's up with all these letters? Pt.1
October 11, 2021 (Edited: March 24, 2023)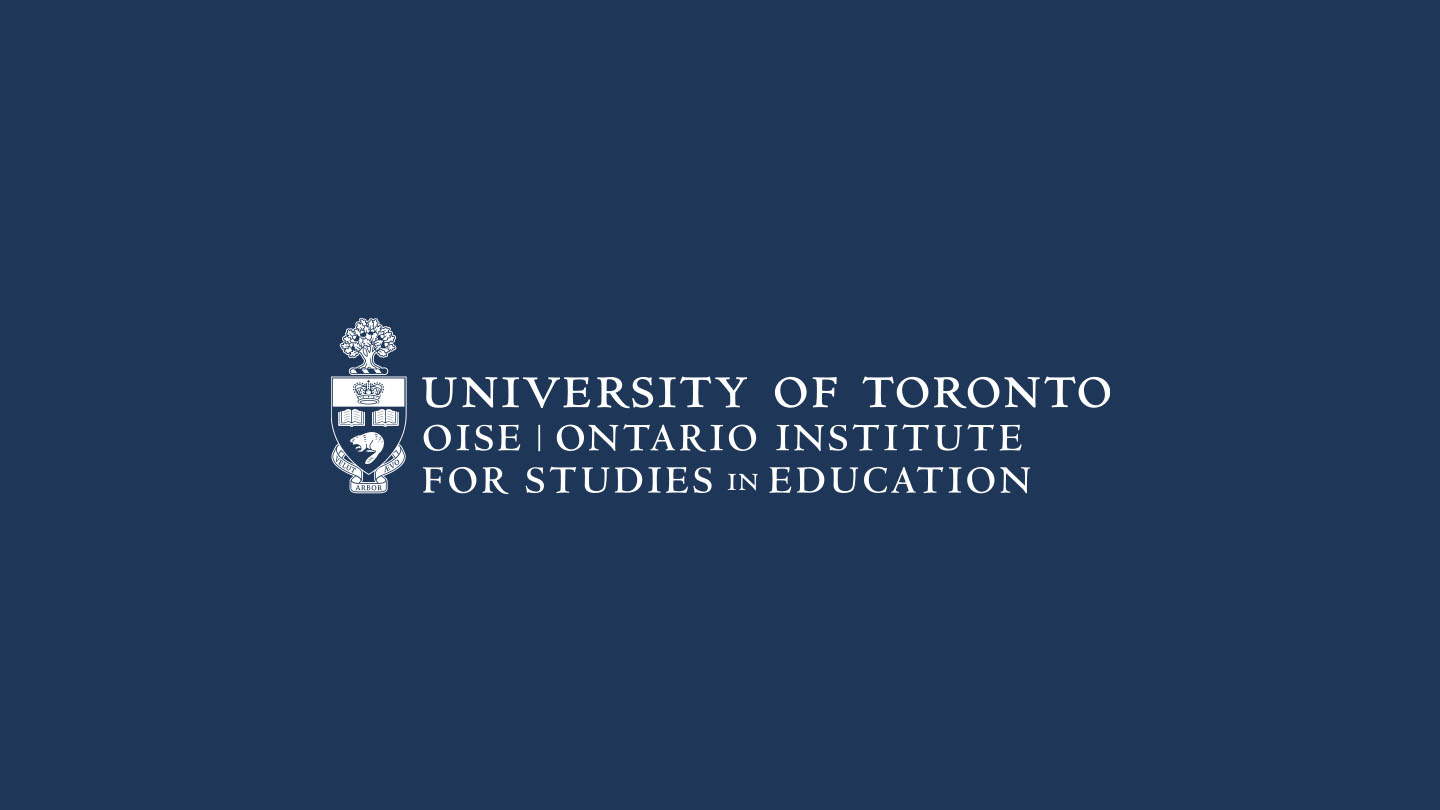 Ok, so you've decided you want to pursue grad school. You've heard that OISE – our first bunch of letters – is number 1 in Canada and number 4 in the world (as of the 2023 rankings) for education. There's no place better to be, right? But, then you start waltzing through our website and U of T's website and there's just SO MUCH information, and so many possibilities that you get 100% lost.
Is OISE my future home if I'm not interested in actually being a teacher? Should I only do grad school if I want to be in academia? What's MA, and why is it different from MEd? Which department is APHD? CTL? SJE? LHAE? What's SGS? PhD or EdD? OSAP? OGS? SSHRC?
I'm sure at least one of those questions has gone through your mind even if you're already a student (what's up with LLE and C&P? Why are people saying they are in CIDE? Why can't I take courses in this APHD department?)! But fear not, dear reader, today we will dissect these acronyms so you can always report back to this post when your new zoom-friend says they're in LHAE/ELP. So without further ado, let's begin with the most important one.
---
OISE
OISE stands for Ontario Institute for Studies in Education (4th best in the world, did I mention that already?!), an institute created as such in 1965 that today joins 4 different departments engaging research and practice in the fields of education, psychology, social justice, leadership and much more, including professional training for future Ontario teachers. Being at OISE as a student, or a professor means also being in one of 4 departments. Let's check the letters!
APHD
APHD is the department that people often don't know is housed at OISE. Why? Because it stands for Applied Psychology & Human Development, housing not only the connections between psychology and education but also professional training in psychology, psychotherapy, counselling and global mental health (this is the reason why many courses are not open to other departments btw). Besides getting these credentials, it is also where you want to go to become an elementary school teacher, through the research-based Master of Arts in Child Study & Education (MA - CSE), where you'll have an entire lab school for your practicum, the Dr. Eric Jackman Institute of Child Study (JICS).
LHAE
So you don't really want to be an elementary teacher or a psychotherapist. You want to be a policymaker. A post-secondary administrator. Maybe a specialist in student services or the head of Higher Ed at UNESCO, LHAE ;might be your house then, as it stands for Leadership, Higher & Adult Education. This department houses programs in Higher Education, Educational Leadership and Policy (ELP) and Adult Education and Community Development (AECD).
CTL
Welcome to my home department, where all school enthusiasts meet! Curriculum, Teaching & Learning is all about education in the most traditional sense, you know, but also in the least! There are people researching youth artistic expression, and LGBTQIA2S+ students' identities. There are people studying dance, English as a Second Language, Indigenous pedagogies and so much more. Oh, and there's me, studying peace building and citizenship through History Education! We're divided into two programs, C&P - Curriculum & Pedagogy (me!), and LLE - Languages and Literacies Education. We also house teacher education for all grades in K12, in our famous practice-intensive Master of Teaching (MT) program, where you get recommended for certification with the Ontario College of Teachers (OCT).
SJE
Last, but definitely not least, we have our ground-breaking Department of Social Justice Education, where you can fight the good fight with all of the best tools and professors. SJE is, in my view, the most diverse of OISE's departments, not only in terms of student and professor populations but also in terms of backgrounds. Here, research is done on various issues that centre around equity, diversity and justice, seeking practical solutions and theoretical advances for all. I'm taking a course with them this year, and it has been an energizing opportunity where we engage in anti-racist education discussions and practice.
---
Now that you know more or less how to locate yourself in OISE's departments, let's get into the four program choices you have in all departments: MA, MEd, PhD and EdD.
MA
A Master of Arts is the most common Master's option you'll find all around, not only in education. It is generally a research-based program where there are fewer courses you need to take, but it generally involves writing a dissertation or major research paper (MRP). The length of these programs are usually between 2 or 3 years, if full-time, or 4 to 6 years if part-time. Be sure to check the specific MA program details for each department, as they can vary a lot. For example, I cited the MA-CSE in APHD that requires practicum and also offers research-intensive and practice-intensive tracks. If you wish to pursue a PhD after your Master's, be sure to choose one of the MA programs.
MEd
A Master of Education, I'd say, is the equivalent of an MBA in the education field. It is usually a course-intensive program, with a practical orientation aimed at professionals who are already working, or who want to pursue a non-academic career. I have a few friends in CTL/C&P MEd, LHAE/ELP MEd and SJE MEd, they work as teachers, consultants and program evaluators. They all found that getting an MEd at OISE advanced their careers or helped to change their professional areas. However, if you decide research is a passion and wish to pursue a doctoral degree afterwards, you might be able to take on a major research paper to improve your research skills.
PhD
This is me, and I find it so chic that PhD means Philosophy Doctor/ Doctor of Philosophy, even though many PhDs haven't even read Aristotle (yes, STEM people, admit it). PhD programs, regardless of department or even university, will always be research-intensive programs. At OISE, this means having a supervisor, taking a few courses, passing comprehensive exams - the (in)famous comps, getting ethics approved, drafting a thesis proposal, building a thesis committee, and finally, writing and defending a doctoral thesis. It is a demanding - yet supportive - and intensive program that requires a lot of commitment, especially if you are aiming at an academic career. We will talk in more detail about PhDs soon. It's usually takes between 4 and 6 years full-time or 6 and 8 years flex-time (starting part-time, then moving to full-time. Usually, people who work full-time pursue this amazing and rare option that few apart from OISE have). It's worth mentioning however, that PhDs are not only for wannabe professors, I have many colleagues who are doing it flex-time and they are teachers, school leaders, curriculum makers and activists. You won't become unhireable outside of academia just because you carry a "doctor" in front of your name!
EdD
The EdD - Doctor of Education - can be the perfect fit if you still want to dig deeper into issues through research but your professional place is not academia. Not all programs have the EdD option, as it is a stream more tuned towards deepening discussions around professional practices. There are EdD programs in Child Study and Education; Counselling Psychology; Educational Leadership and Policy; Higher Education, and Social Justice Education. The programs in this stream are very diverse (check each department!) and might require practice-oriented dissertations, practicums, a high load of coursework and/or comprehensive exams.
CIDE
Oh, I almost forgot about my own beloved CIDE! CIDE(C) stands for Comparative International and Development Education (Centre) and it is a collaborative specialization that you can enrol in from almost any OISE program. It deals with international, transnational, comparative and global issues like refugees education, peace-building, intercultural education, international organizations and much, much more. We'll talk more about it another time, together with some of the other collaborative specializations you can pursue at OISE, even if you have already begun your program!
---
That's it for today, folks! In the next post, we'll get into some more acronyms, specifically those administrative or funding-related ones (SGS, ORSS, OGS, OSAP, SSHRC etc).