What's up with all these letters? Pt.2
November 4, 2021 (Edited: March 27, 2023)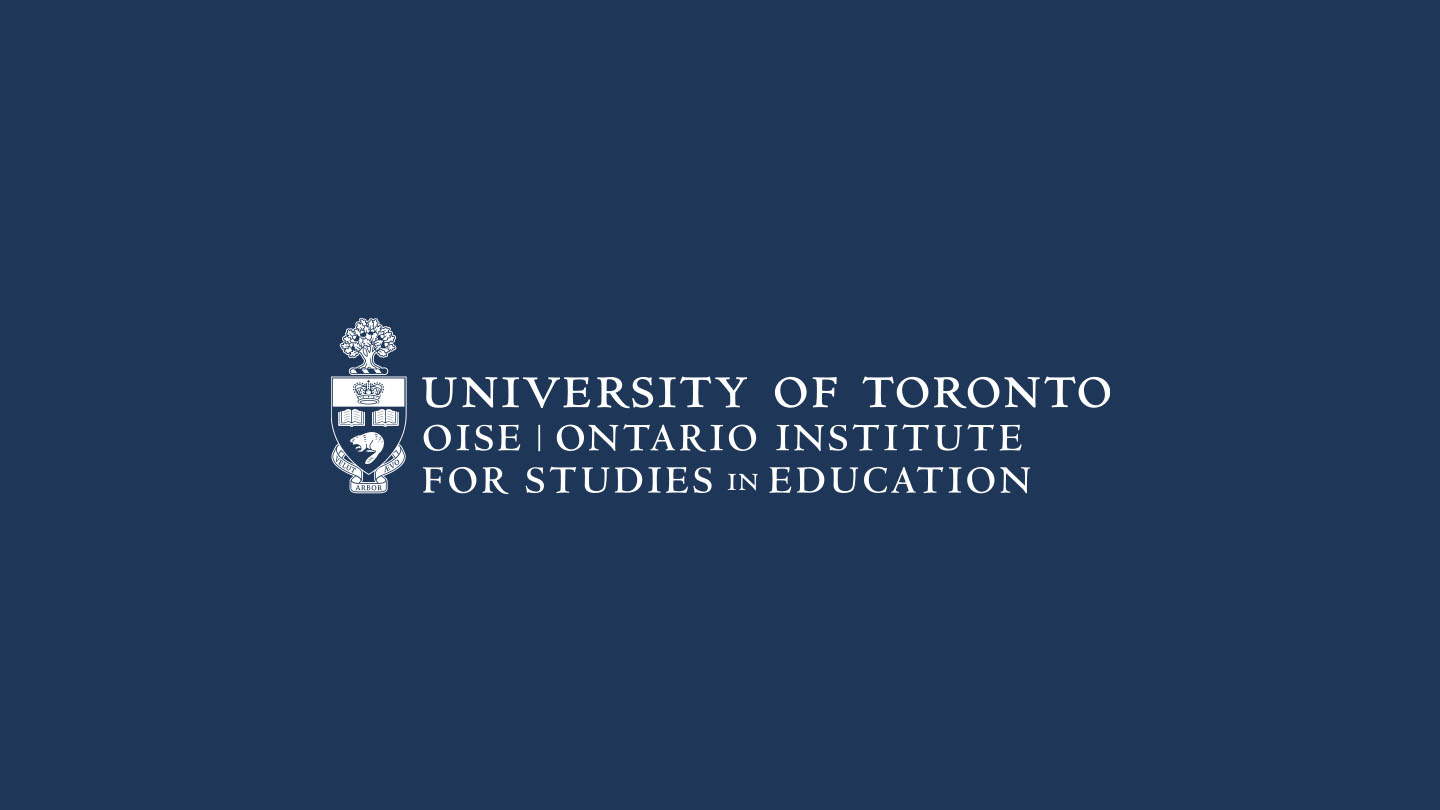 We return to OISE's acronym series with a special post for my fellow current students! Of course, I hope it helps future students too, as you'll be able to see the range of support services OISE offers for your academic journey!
We will address four very important acronyms to help guide you through your graduate needs: ROSE, OSSC, EdCommons & SGS. 
---
ROSE
The Registrar's Office & Student Experience (ROSE) is probably the first point of contact you have with OISE. They are responsible for the admissions sector, registration, course enrolment & course schedules, housing financial matters, Student Services and the OSSC. It's also where you'll find all the important dates you need to be aware of as to not miss registration, course enrolment, fee payment dates and other important deadlines.
Comprehensiveness is the word to define ROSE. Just thinking of forms you might need, you'll find: add/drop course forms; Individual Reading and Research (IRR) course forms; leave of absence forms; degree/program transfer forms; program extension forms; illness verification forms; and all the forms related to completing the steps of your program, such as the supervision approval form, master's research project or comprehensive exams completion form and the OISE application to graduate form at ROSE. These are in addition to all the documentation you might need for external purposes.
But ROSE is not just about the bureaucratic matters of your graduate degree, it's also about broader student services - a key element for an as-smooth-as-possible graduate student life. There you'll find accessibility & disability services, counselling services, teacher employment preparation and the OSSC, our next acronym!
I REALLY invite you all, both future and current students to explore the ROSE page in depth! Though many procedures during your degree will require that your first contact point is in your department (such as "letting them know" you'll be turning in your comprehensive exams for the PhD, or actually creating an IRR course), it's through ROSE that the administrative mechanisms will work to make sure everything you do is official and recorded. Do not hesitate to seek help & guidance during your time at OISE, whatever the issue might be, from your mental health to being Indigenous at OISE to choosing a career path, there will be someone you can talk to.
OSSC
As mentioned, the OSSC is housed under ROSE, however, because of the specific services it offers, I believe it's important to address it separately. OSSC stands for OISE Student Success Centre, and it's where you'll go for academic & writing support during your program. Through OSSC, you can book 1:1 appointments with an advisor to improve your skills in a variety of areas: Academic Writing; French/English Language Development; Graduate Student Writing Groups; Literature Review; Presentation Skills; Resume and Cover Letters; Mock Interviews; and Teacher Skills Development.
Most of the advisors are doctoral candidates (that is, students in doctoral programs who have already passed their comprehensive exams) from PhD programs at OISE and have expertise in different fields related to the support being given, such as ESL/FSL, quantitative/qualitative methods, curriculum & lesson plan development, teacher development and, of course, academic writing. 
The OSSC also periodically offers academic writing support groups, such as the Thesis in Motion project and the MEd Academic Writing Group.
EdCommons
The Education Commons is all about getting you set up in the new post-pandemic world. Ed Commons is now a massive and vital element of grad school at OISE. Their page offers so many technical support resources that I again invite you to explore it in depth and be amazed. They are great at their job, and I have used their services multiple times, specifically the virtual computer lab!
Just through their online support centre you can do a zoom drop-in, submit a technical issue ticket, call them and get assistance or even book a consultation with an Ed Commons expert. In the virtual workshop sessions, you can have a coffee with the director and ask questions, learn to use Office and Quercus, learn to design more efficient ppt presentations, learn to use DocuSign to make your website and videos accessible, learn how to use the virtual computer lab and so much more. If you miss any, you can also access the virtual sessions through their archives.
The virtual computer lab is also an amazing tool that makes the use of normally expensive software that you might need either for research or following along in your courses properly, easy and free for students. Currently, students have access to: SPSS v. 26; Nvivo; Stata v. 15; OneDrive; Covidence; MS Office Pro; and RedCap. Of course, if you need help in using any of these, you can find help through the support centre!
If you are in a research-based program, be sure to explore all Ed Commons has to offer for research support on the Researcher's corner. You will find out all about online data collection, management, analysis, storage and security there.
SGS
Last but not least is SGS, the School of Graduate Studies of the University of Toronto.
Usually, you will not have to go straight to SGS for everyday needs, as ROSE makes it a lot easier for OISE students to access and resolve bureaucratic issues directly at OISE. SGS deals with ALL graduate school issues in ALL of U of T. However, there are four resources/pages within SGS that I believe to be essential for any student:
First, the SGS calendar. This is where you're going to find sessional dates, specific admission requirements for each and every graduate program at U of T, program requirements (meaning what you'll actually have to do during your degree), degree regulations, fee regulations, a welcome by the SGS Dean, important notices and even a list of graduate faculty.
Second, it's the Awards and Funding page. There you will find ALL about receiving money for your studies, with an award explorer to help you locate opportunities that fit in your specific path. Many people have asked me, "Oh, what's the funding opportunities for this program or that degree?" and my answer always is, IT VARIES A LOT. Even if I tell you about OSAP, OGS and SSHRC, these do not even begin to cover the possibilities you have. There's funding based on who you are, your academic standing, your research area, your professional area, your needs and so, so much more. Do explore that page, both current and future students!
Third, the GradHub is a page that puts together every single piece of information you might need, from being new at U of T/Toronto to student representation information, to degree enhancements and grad student life. It's also a fresh page created to facilitate the locating of all info you might need.
Last, the GCAC  (yep, another acronym lol). The GCAC stands for Graduate Centre for Academic Communication. It is similar to the OSSC but it is for all of U of T. It offers academic communications support through TONS of workshops and courses, from writing emails to understanding academic articles to improving oral presentation skills and grammar. There's something for everyone. Just notice that because OISE students have the 1:1 writing support via OSSC, they are not eligible for 1:1 writing support at GCAC.
---
That's all for today folks! I really hope this information can help guide you better during your time at OISE. I know this is specifically hard for us second and for first-year students as we all began our programs in the middle of a pandemic when the great people at ROSE couldn't be there in person for you to just knock and ask. They have done an amazing job however, offering drop in hours on zoom, doing everything digitally and still managing to help new and returning students find support and access resources.
As I said multiple times, do access the websites linked here and study them as if you were studying for a course. Take ownership of your time at OISE! It's so important that you know everything available to you regarding regulations, resources, information and support so you can make the most of your time at OISE. We are all cheering you on, be it for you to be accepted into a program, to overcome the challenges of grad school, to finish your degree with pride and satisfaction and, of course, to have a brilliant path in your professional future.