SJE Department Welcomes Guests from the University of Rijeka and the City of Rijeka Mayor's Office!
January 20, 2023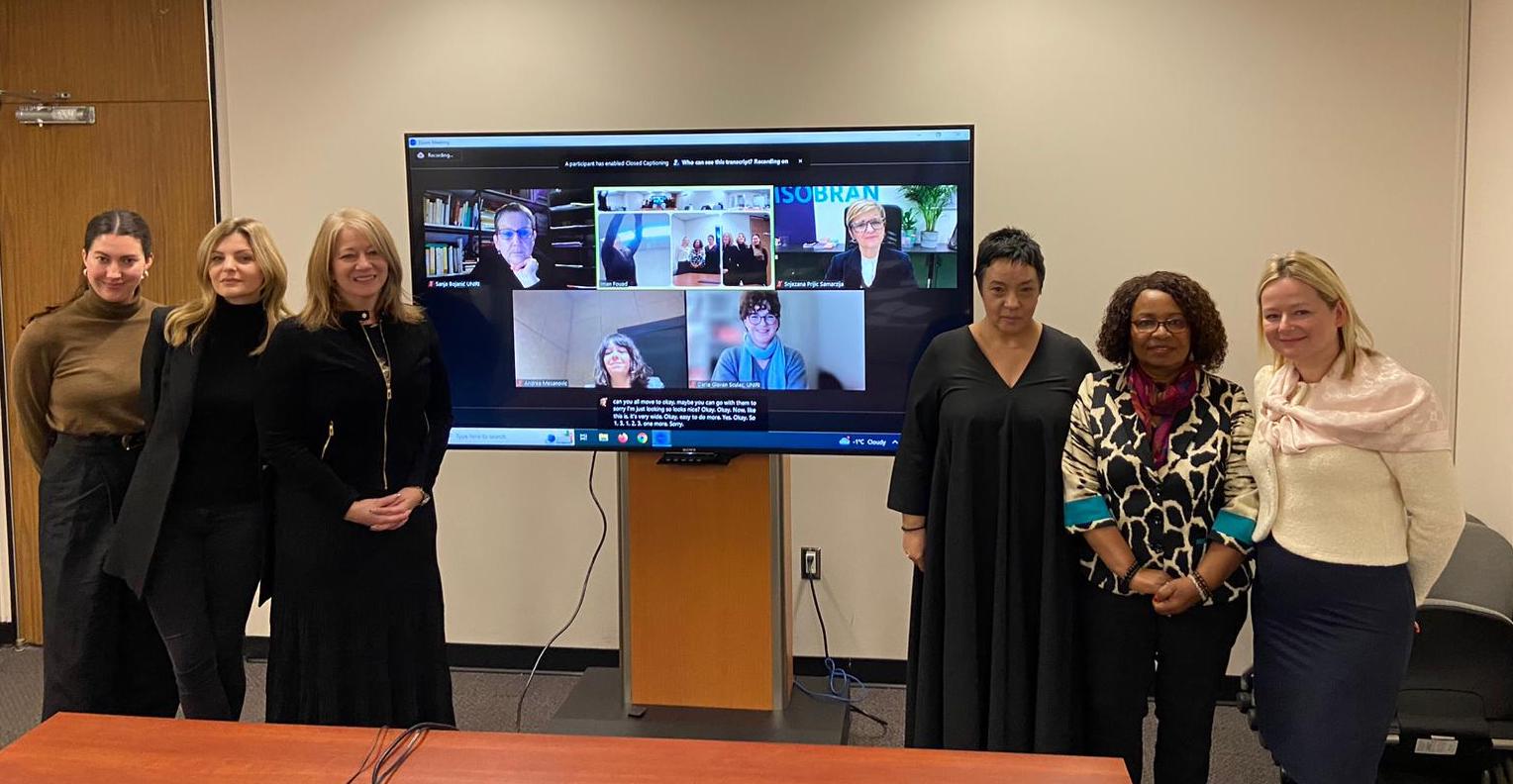 The Department of Social Justice Education is excited to announce a new partnership with the City of Rijeka, Croatia, and the University of Rijeka. Representatives from Rijeka (Deputy Mayor Sandra Krpan,  Maja Boskovic, and Nana Gulic,) recently visited Toronto for meaningful discussions about sexual violence alongside representatives from the University of Rijeka and SJE's Dr. Miglena Todorova, Dr. Njoki Wane, Lara Cartmale, and Hayley Brooks. 
Our partnership aims to address critical issues in education, gender equity, and violence prevention and promotes social justice for women. We welcome this collaboration with Rijeka and invite you to support this important partnership. Together with our colleagues in Rijeka, we are dedicated to raising awareness and implementing effective programs to prevent sexual violence.
Photographed by Nana Gulic, Doctoral Student, SJE also Rijeka resident. 
Pictured Above:
(Left to Right): Haley Brooks (PhD Candidate in SJE), Maja Boskovic, Lara Cartmale (Director of Research and International Initiatives OISE), Dr. Miglena Todorova (Associate professor SJE and Lead researcher of the Partnership), Dr. Njoki Wane (Chair of SJE), Deputy Mayor Sandra Krpan