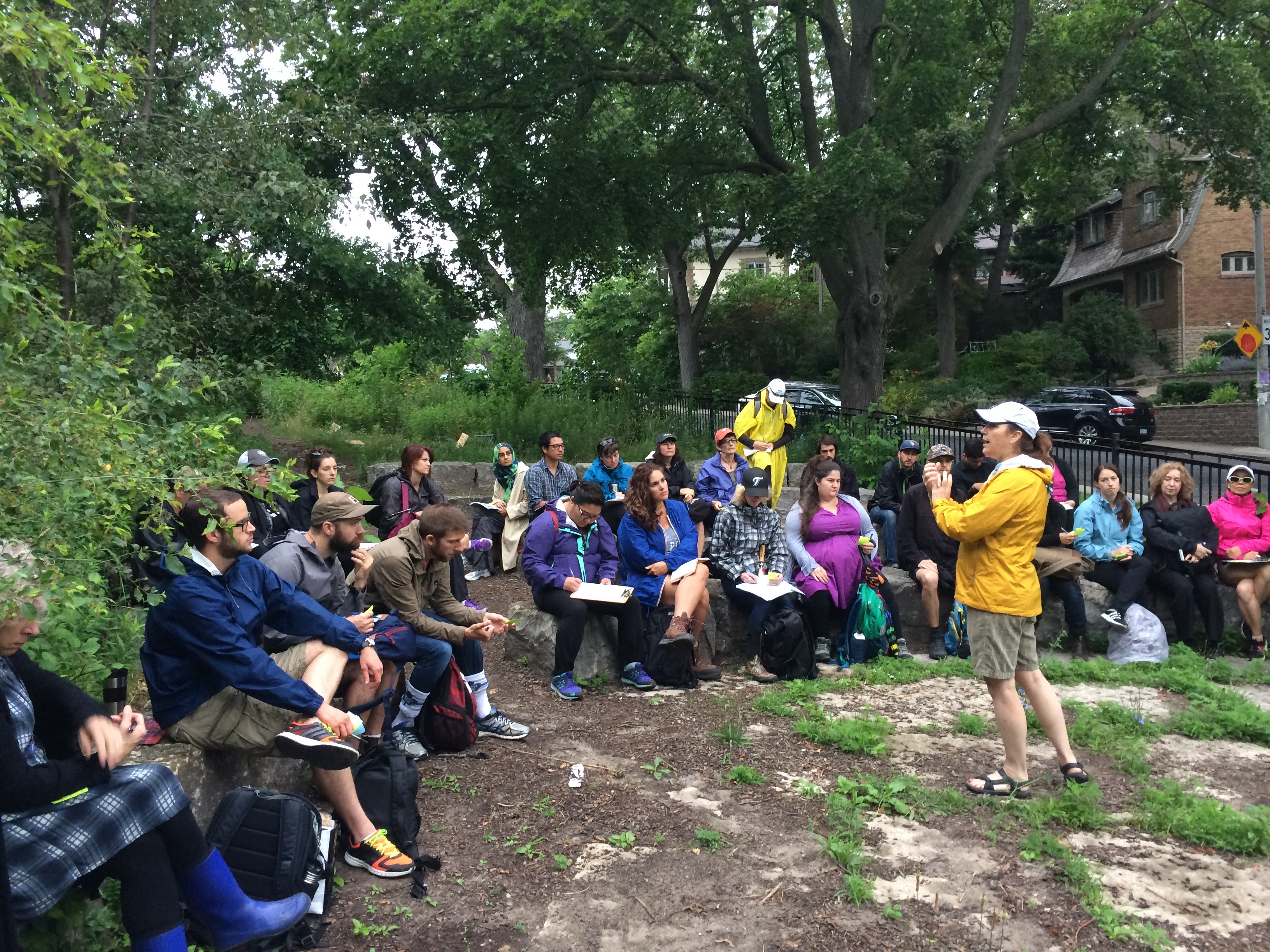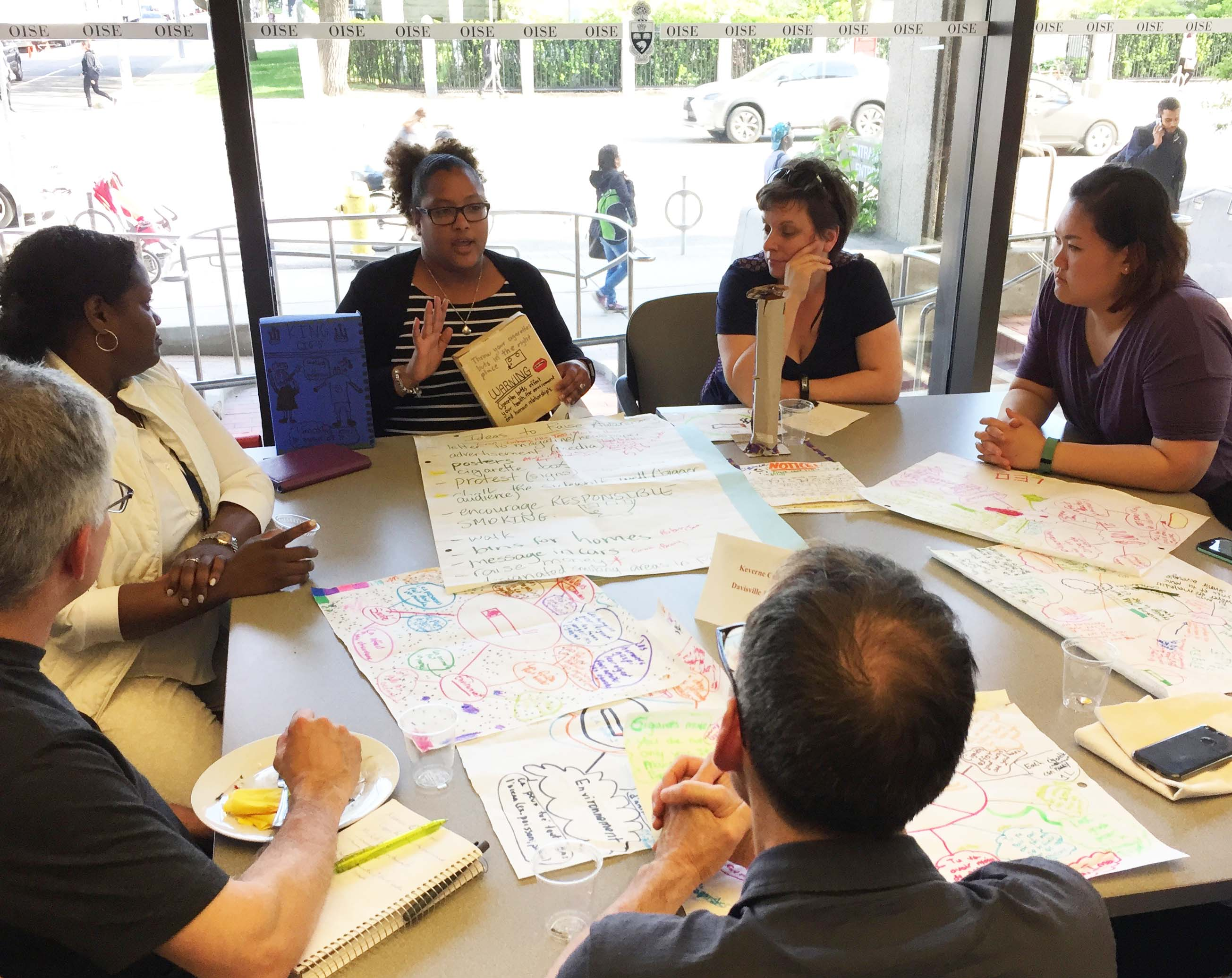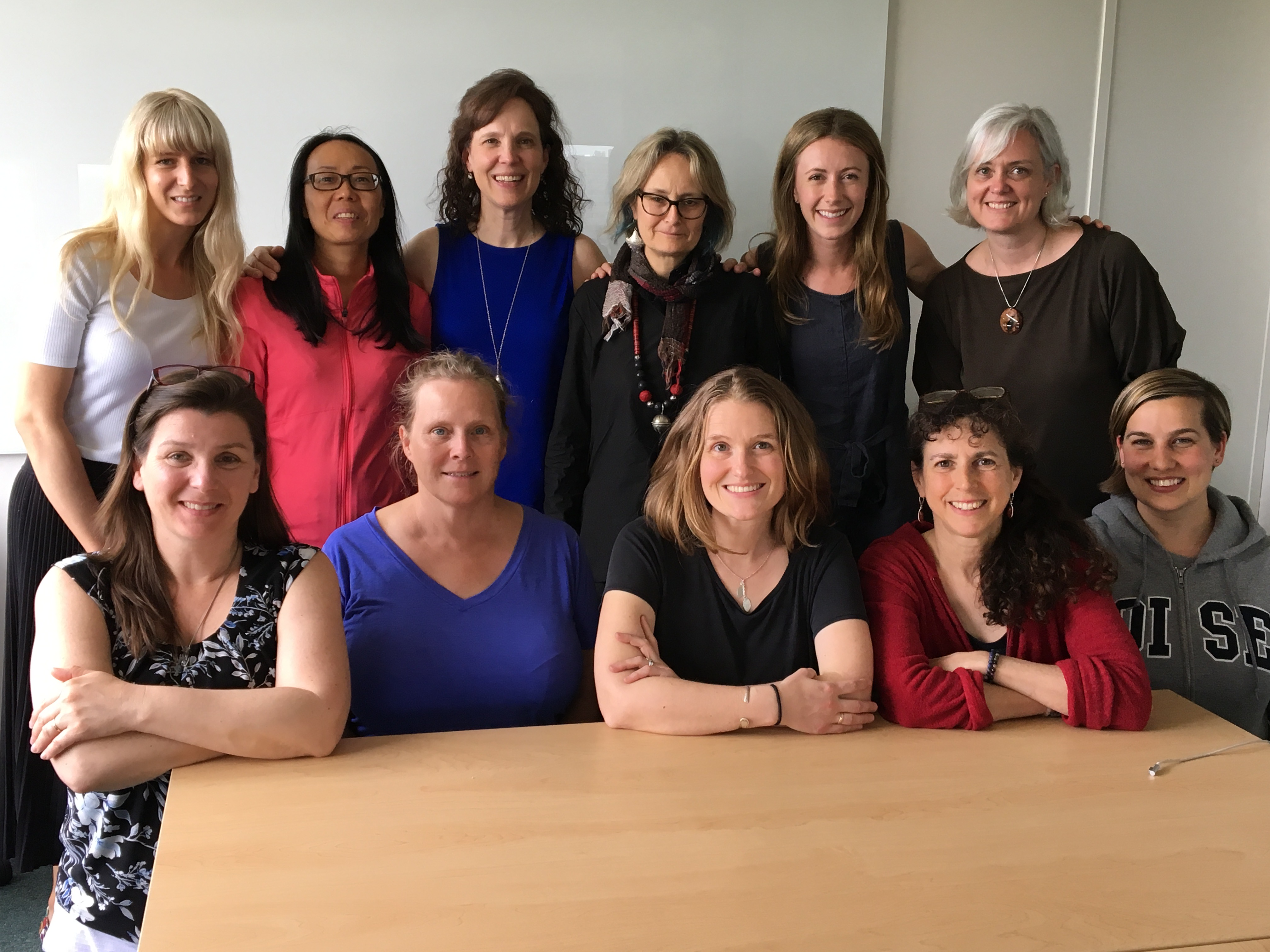 In October 2017, the TDSB Sustainability Office and its EcoSchools Program began a new collaboration with the Environmental & Sustainability Education (ESE) Initiative (now SCAN) with the Dept. of Curriculum, Teaching & Learning at OISE. Working in partnership, the goal was to deepen professional learning for TDSB teachers and OISE students in ESE to centre education's role in leading the cultural shifts needed to work towards a sustainable, equitable and just world. Since that time, an active, year-round program has been developed, including 20+ annual learning events (workshops, talks and webinars); an annual ESE conference and EcoFair; a year end EcoSchools celebration, and an Action Research Team focused on ESE in K-12 classrooms. Programs and research explore a wide range of topics, from nature-based inquiry to food literacy, from waste education to climate justice.
This innovative collaboration integrates professional learning in ESE for TDSB teachers and OISE students. TDSB teachers benefit by being able to access year-round programming in ESE to enhance their classroom practice; by working with OISE students who can help support ESE in their classrooms; and by deepening their mentoring and leadership skills. The collaboration also provides enhanced opportunities for OISE students to learn from and collaborate with TDSB teachers, resulting in enriched learning in ESE through hands-on work opportunities, practicum placements, and networking opportunities in certified EcoSchools. No similar program on this scale exists in North America, offering both the TDSB and OISE a unique opportunity to contribute to a new vision for integrated professional learning in ESE.
For more information on this collaboration, and the research study that runs in conjunction with it, please refer to this recent article in the Canadian Journal of Environmental Education.