OISE's Community Learning Garden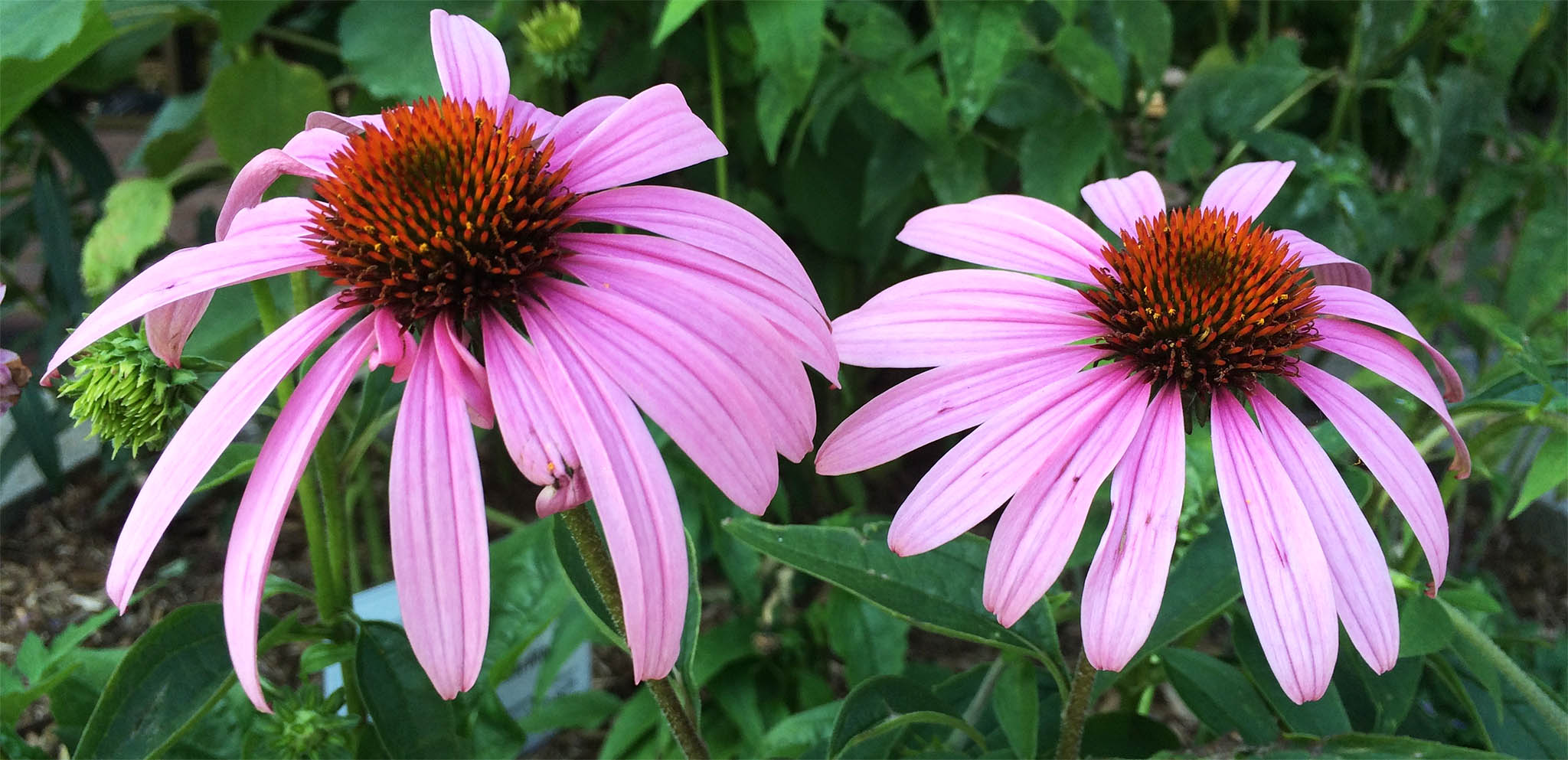 Welcome, Aaniin & Bienvenue to the OISE Community Learning Garden!
Over the last six years, faculty and students at OISE have been investigating new ways of infusing Environmental & Eustainability Education (ESE) into our work in education. This grassroots movement has worked towards fulfilling OISE's goal of working towards ecological and social responsibility, found in part in the OISE Community Learning Garden.
The garden is found in six large concrete planters at the front of the OISE building (252 Bloor St. West in Toronto), and each has its own theme related to foundational concepts of OISE's programs: Indigenous Education, Equity and Inclusive Education, Holistic Education, Creativity in Education, and Environmental & Sustainability Education. Our hope is that these gardens will become a symbolic and physical manifestation of collaborative learning in ESE across all of OISE's programs and departments; our goal is to have the garden act as a demonstration site that will inspire our students to integrate nature-based and Land-based learning into their own personal and professional lives.
Videos about the Learning Garden
Contact Us
If you would like to get involved with the garden, ask a question or give us feedback, please email us at: oise.scan@utoronto.ca
Sponsors
Our thanks to the Toronto Chapter of TD Friends of the Environment Foundation, which has generously provided the funding for our Community Learning Garden since its inception. To learn more about the TD Friends of the Environment Foundation, as well as others who have contributed to the development of the garden, please visit the Garden Contributors page.