SJE Meet & Greet Information Sessions
Meet & Greet: All Doctoral Students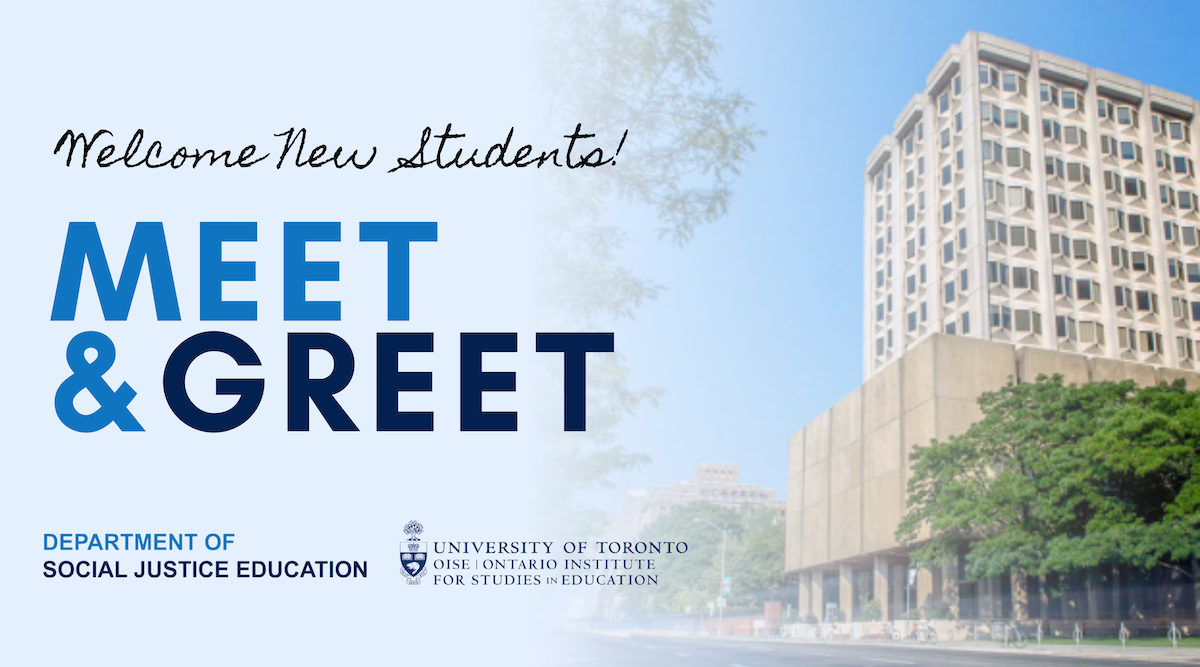 Welcome to The Department of Social Justice Education!
Newly admitted SJE students are invited to our upcoming Meet & Greet Information Session. Join us for an opportunity to interact with members of the SJE community and learn more about topics like course enrollment, registration, and TCards.
Sessions will be 1 hour in length and registration is required to attend.
For those that are unable to attend our June session, we will be holding an additional doctoral student session on Friday July 8th, 2022.