SJE Meet & Greet Information Sessions
Meet & Greet: All Doctoral Students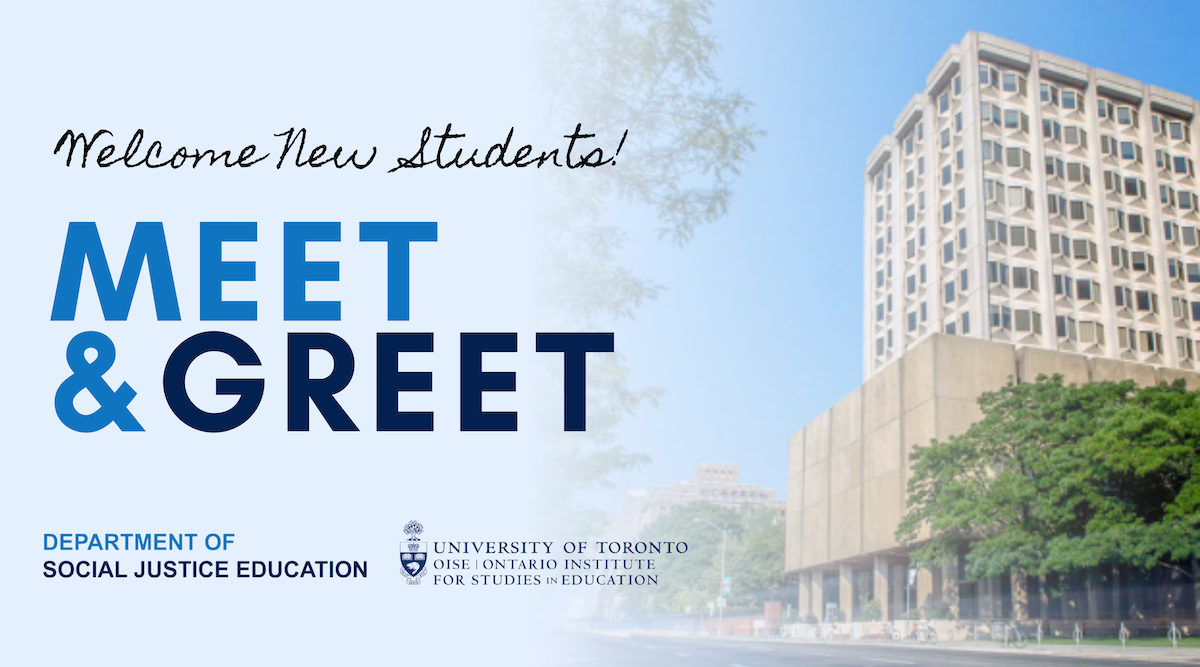 Welcome to The Department of Social Justice Education!
Newly admitted SJE students are invited to our upcoming Meet & Greet Information Session. Join us for an opportunity to interact with members of the SJE community and learn more about topics like course enrollment, registration, and TCards.
Sessions will be 1 hour in length and registration is required to attend.