Astha Bathia
May 1, 2021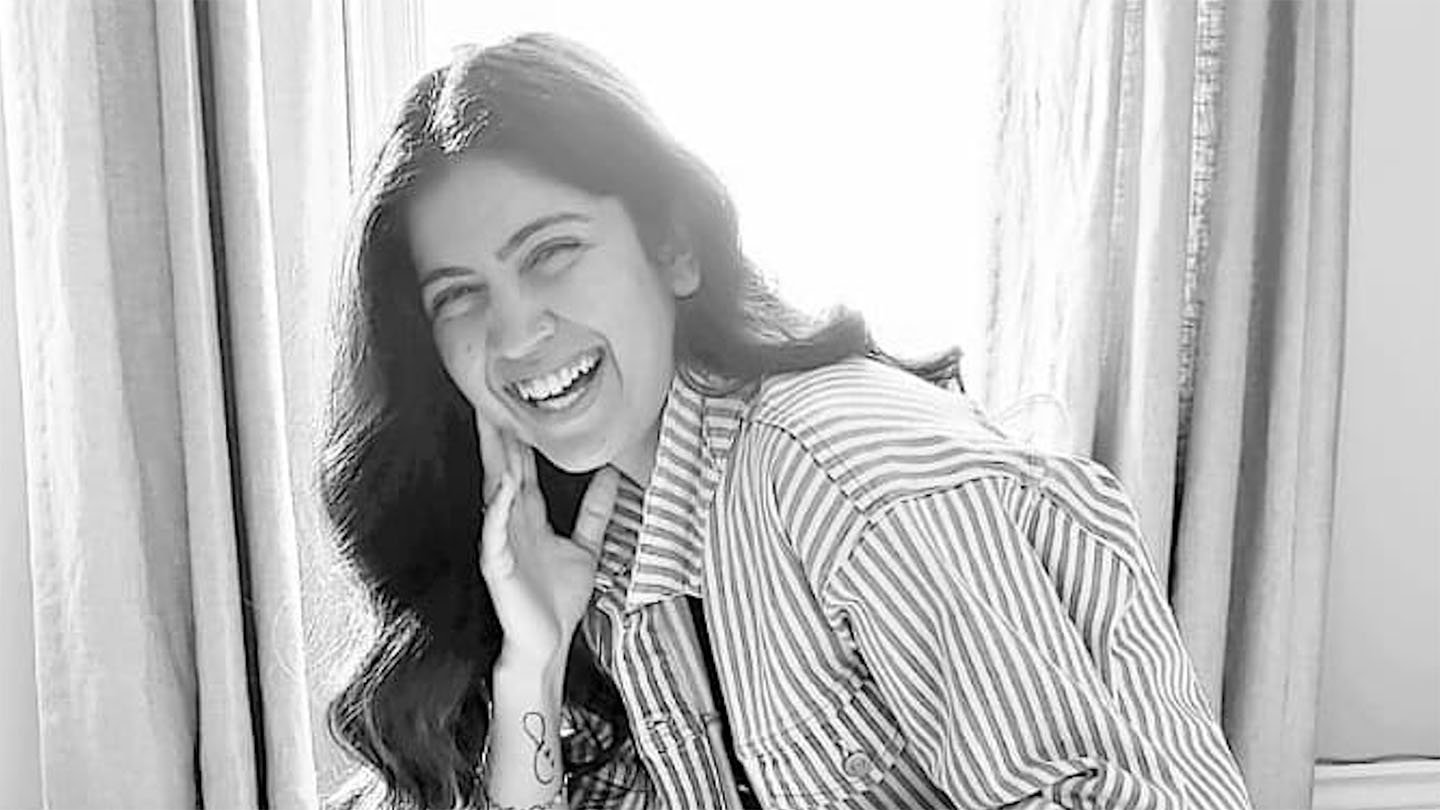 Program: Master of Education in Developmental Psychology and Education
Expected year of graduation: 2021
---
What led you to apply to APHD at OISE?
During my undergraduate degree I took psychology courses "just to fill up my electives list". Little did I know that those courses would get me to where I am today! I really enjoyed those courses because I understand now that it helped me gain appreciation for the study of child development. Initially, I thought applying to OISE would be an easy process because I am a UofT Alumna and I would know my way around the campus and its resources. However, the truth is that part of what makes OISE such a vibrant academic community is the rich diversity of students. I also couldn't look away from the fact that it is one of the world's leading centres of graduate studies in education. I've always been in the education field because I started off working at Kumon and now I work at a private school where I teach Math and English to grade 3 and 6 students. I know that the APHD program was perfect for me because it provides career development opportunities designed to help students like us engage in applied psychology research projects. OISE, as a suitable hub for education and teaching seemed like a perfect place for expanding my perspective on child development and education.
What was your past work experience like?
I actually started working as a newspaper delivery agent at the age of 16 and with my first pay cheque I bought dinner for my parents. After working there for 2 months, I got a job at Kumon where I assisted children with their Math and English homework. Then, for 3 years I worked in several positions at the UofT Mississauga campus until I landed my first full time job at the City of Mississauga (MiWay). Unfortunately, due to COVID-19 I got temporarily laid off from the position and now I'm back at working part-time on campus as an Alumni Assistant while also working as a teacher at a private school. I absolutely enjoy working with kids and helping them learn. I love what I do and hope to find myself in a position within the research and education field.
Are there any past accomplishments that you would like to highlight?
So far, I am extremely proud of getting accepted into UofT and getting my H.BSc degree, creating a great network at MiWay, starting my own home bakery business (@batter.corner) during the quarantine period, going on two trips before COVID-19 started (one trip with my best friend!) and the biggest accomplishment of all: being mentally and physically healthy. There are a lot of accomplishments that we all want to mention but the smaller accomplishments are the most important ones. I was mentally in a very dark place during the first year of my undergraduate degree and the struggle were unreal. Fortunately, I had a good support system with my family and friends so I am in a much better place now. I still have my days when I feel that the world is closing down on me but I know that this is a work in progress. I believe that being mentally healthy is the biggest accomplishment that I want to highlight especially during this time. We live in our heads for most of the time, so making sure that it's a good place to live in is extremely important.
What is one thing you like most about your experience so far at OISE?
Firstly, it's all the professors! All the professors I've had so far have been so accommodating to my needs especially during the pandemic when everything is done virtually. I've also been lucky to be a part of the research practicum course in Dr. Eunice Jang's lab and the experience has been great! I recommended everyone to enrol in APD1210 so you can get exposure to working in a research lab and contributing to a greater cause. Secondly, every single person that I have interacted with virtually has been extremely accomodating and welcoming.
What is your favourite thing about Toronto?
The people, architecture, food and the harborfront! I love renting out a bike on a good sunny day and strolling on the streets all the way to Cherry beach. Food. Did I already mention that? Oops, I think I'm thinking about pizza and gelato ice cream! I also love how everything is easily accessible by train or streetcar. There are so many spots to visit in the summer – unfortunately, I don't remember what it looks like anymore (all thanks to COVID-19) so hopefully I can go visit these spots again very soon (I'm in Mississauga).
What does your "weekend" typically look like?
I bake a lot. I started my home bakery business during the pandemic and so far, it's been going great! On the days I don't bake, I spend a lot of time with my family watching movies, exploring new TV shows or going out for a drive. Before the pandemic, we would go on road trips with our family during the summer. With all of that being said, I never forget to watch at least one episode of The Office every night even though I have probably watched it about a 100x! Lastly, I always make time for long distance date nights with my partner who lives miles and miles away. Hopefully, everything will be back to normal soon!
What are some of your hobbies & interests?
I'm sure you've guessed it by now. Yes, one of them is baking for sure! I never knew that I enjoyed baking as much before but here I am now, always thinking about my next project. Other than that it would definitely be travelling. I managed to squeeze in two trips last year, to Iceland and the Bahamas. I love to explore and I think that everyone should travel at least once a year to rejuvenate and for their own mental health. I also love watching new movies – I am a big Marvel fan so repeating any of those movies are the best for me. If I said I like to explore new TV shows then that would be a big LIE because I keep re-watching The Office, Friends and Brooklyn 99. Lastly, I like to dance. I am a trained Indian classical dancer and I have performed in several talent shows! To be honest, I have not practiced it in a very long time but that is something I look forward to doing soon!
What is your favorite type of cuisine?
My favorite cuisine definitely has to be Indian food because I love anything with paneer! I grew up in an Indian household so every day my mum would make different types of Indian food and that would be the best! My mum loves to cook so I help her with making new dishes and my favorite dishes are palak paneer, shahi paneer and kofta just to name a few. Other than Indian food, I like Italian food too – pizza, pasta…YUM! Unfortunately, my options are limited because I am a picky (and vegetarian) eater but that will not stop me from exploring tasty dishes!
Where do you see yourself after you achieve your degree from APHD?
Other than being happy and at peace with my achievements, I look forward to working in research labs with some great supervisors. I also want to stay in the education field, preferably in the developmental psychology, human development and mental health field. I crave to work in a field where I can make a meaningful and positive impact in the community. Right now, I am focusing on finishing my MEd degree and then taking it one day at a time. I love learning and expanding my knowledge so maybe I will come back to school for my PhD! Either way, I know there are many opportunities that will open up for me with my MEd degree and it has definitely helped me on my own personal journey.