Bertha Kizito
April 1, 2021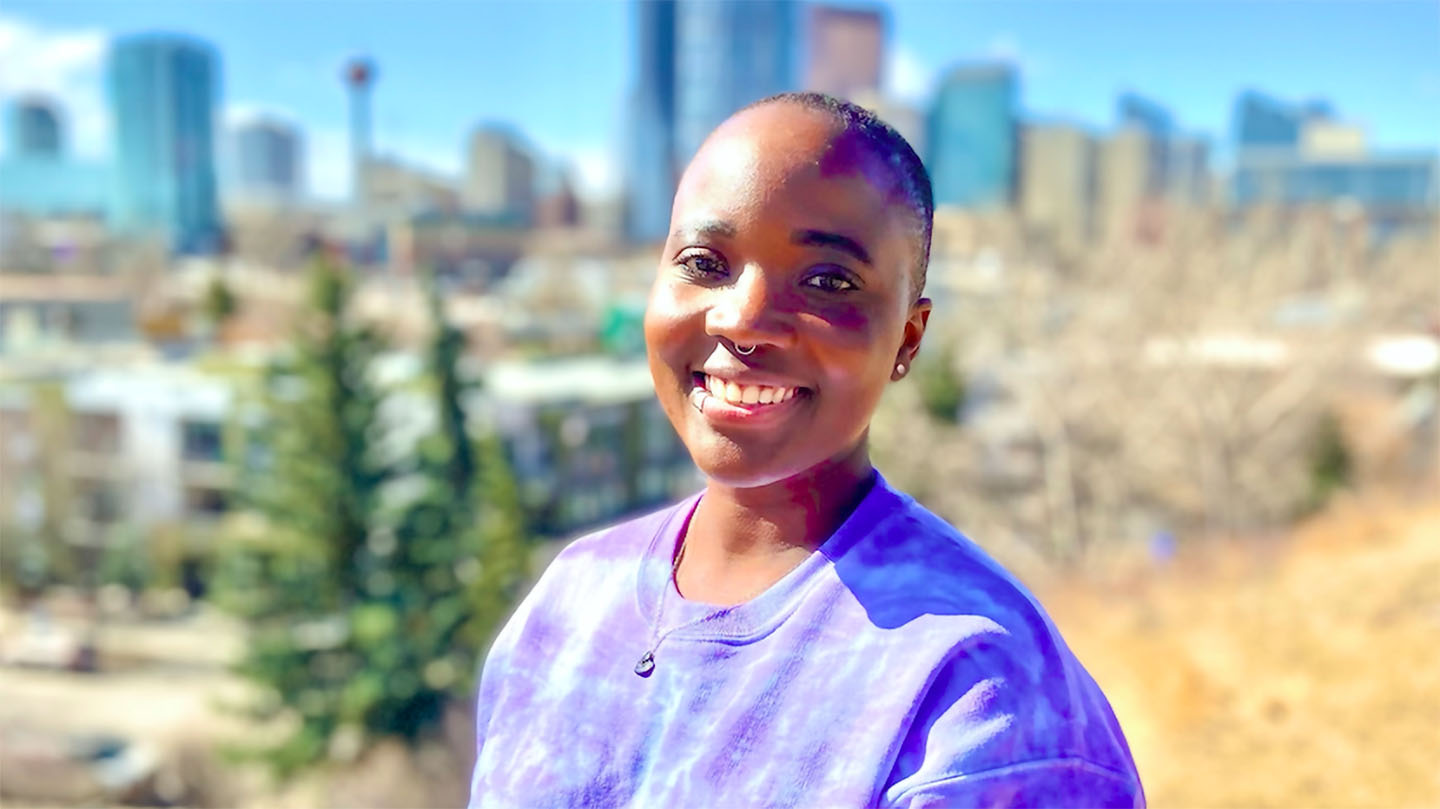 Program: Master of Education in Counselling Psychology, Global Mental Health field (CP-GMH)
Expected year of graduation: 2022
---
What led you to apply to APHD at OISE?
I have increasingly grown passionate about mental health, so when I decided to go back to school for my masters, I came across the Global Mental Health (GMH) program. It seemed like the perfect fit for me since I want to move back to Uganda to practice as a psychotherapist. Looking at mental health from a global perspective and having a global practicum in a low-income country (LIC) will provide me with specific experience that people wanting to practice in a high-income country (HIC) like Canada may not need or have access to.  
What was your past work experience like?
When I lived in Calgary, I worked for a non-profit organization that worked with people experiencing poverty and homelessness. In my role as a Wellness Advocate, I supported clients toward a sustainable and healthy lifestyle by connecting them with any needed internal and external resources.  
Are there any past accomplishments that you would like to highlight?
In terms of past accomplishments, I co-led the start of the first A21-Walk for Freedom in Calgary that helped to raise awareness and funds for human trafficking survivors globally. The Walk for Freedom in Calgary has since then partnered with local Calgary organizations that are helping to fight against human trafficking in Alberta.  
I also helped to develop an outreach program with my church in partnership with the City of Calgary to connect and mentor children and adolescents in an affordable housing complex in Calgary. The program was initially supposed to last for a summer, but it ended up being successful and has been running throughout the year for the past 4 years. This program has also been duplicated in a few other affordable housing neighbourhoods around Calgary.  
What is one thing you like most about your experience so far at OISE?
I have enjoyed connecting with other students. I like hearing about all of the different paths that people want to explore after their degree. There are so many fields to enter into with a degree from OISE.  
What is your favourite thing about Toronto?
Although I haven't gotten to fully enjoy living in Toronto due to Covid, fall in Toronto was beautiful. I also really appreciate the diversity here.  
What does your "weekend" typically look like?
My sister lives in Toronto too, so during the weekends I usually go to her place and we spend time together. If the weather is good, I'll try to get outside and explore the city. I also watch English Premier League games on weekends (I'm a Manchester United supporter). 
What are some of your hobbies & interests?
Some of my hobbies include playing soccer, journaling, reading, dancing, and travelling. 
What is your favorite type of cuisine?
My favourite type of food is Ugandan food. Matooke (green bananas), peanut sauce, plantain, beans and chapati. Every now and then my sister and I will make Ugandan food, but it's definitely quite a long process.
Where do you see yourself after you achieve your degree from APHD?
I will be completing my practicum placement in a school setting in Uganda. Ideally after graduation I would like to practice in Uganda for some time. I would also like to work with other mental health practitioners in Uganda to help provide proper access to mental health services in schools and in underprivileged communities.