Clara McNamee
November 1, 2022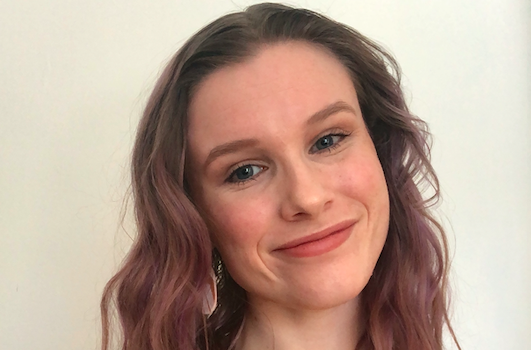 Program: Master of Education in Developmental Psychology and Education
Expected year of graduation: 2024
---
What led you to apply to APHD at OISE?
I chose to apply to OISE due to its emphasis on social justice in research. I saw an opportunity to pursue meaningful research that was guided by my values in this program.  
What was your past experience like?
Prior to my tenure at OISE, I primarily worked in the field of women's health and neuroscience. For three years I worked in the lab of Dr. Gillian Einstein on projects investigating how estrogen impacts the brain and cognitive function. Unrelated, I also had a brief stint working on a research study about bats in high park, and that was pretty cool too.
Are there any past accomplishments that you would like to highlight?
N/A.
What is one thing you like most about your experience so far at OISE?
My favourite thing about OISE has been the small and interactive classes. I feel like you get to know your classmates and your professors while getting to know the material as well. 
What is your favourite thing about Toronto?
My favourite thing about Toronto is the food. You can find just about any type of cuisine at a reasonably affordable price. 
What does your "weekend" typically look like?
Spending lots of time with my friends, family, partner, and dogs. 
What are some of your hobbies & interests?
Choral singing, knitting, and yoga. 
What is your favourite type of cuisine?
Tough to choose just one...maybe Thai?
Where do you see yourself after you achieve your degree from APHD?
I'm not quite sure what I want to do just yet, but I hope to blend clinical practice with academia.