Correnda Downey
May 28, 2020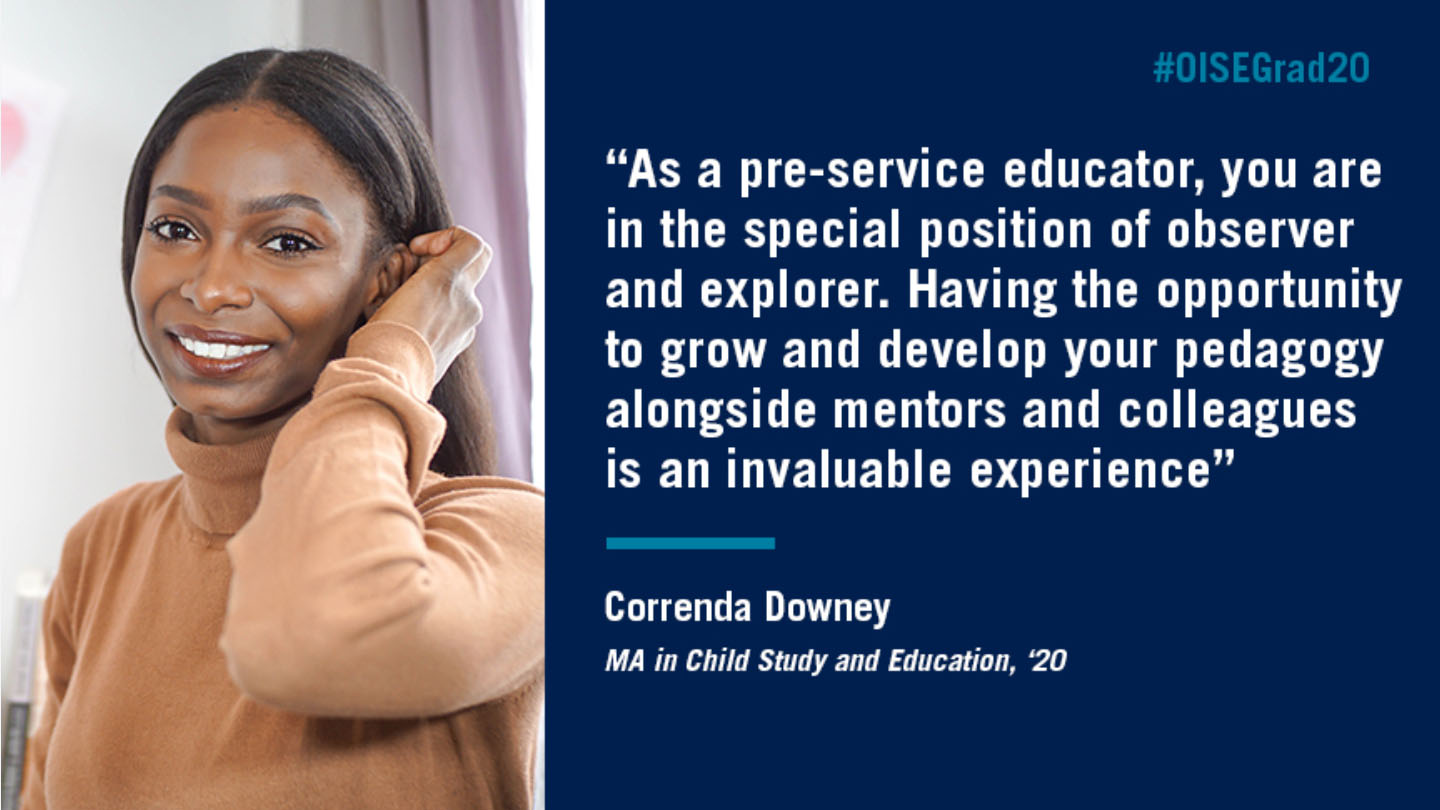 Master of Arts in Child Study and Education (CSE), Class of 2020
---
What are some words of wisdom you would give to a new or incoming student in your program?
Explore your interest and put yourself out there. If you are interested in a particular area of research and or study, explore it!
As a pre-service educator, you are in the special position of observer and explorer. Having the opportunity to grow and develop your pedagogy alongside mentors and colleagues is an invaluable experience. Investigate your interest in the same way you would encourage your students to, start with a hypothesis then start your experiment.
What next?
During my time within the MA-CSE program, I founded the Racial Literacy Club (RLC) as an intervention to support pre-service educators' racial-competency. Research indicated a consistent inadequacy experienced by new teacher graduates when pertaining to racial literacy. I have intentionally expanded the program virtually, so educators can visit racialliteracy.ca for a library of diverse children's literature and professional development.
Moreover, prior to graduating, I was offered a position with the Horizon Program at Upper Canada College as a Classroom teacher for the summer. As a recent volunteer with Silent Voice, a deaf center in Toronto, I was excited to hear that I was also accepted into the Deaf and Hard of Hearing Teacher Education program at York University.
Why OISE?
I chose to attend the MA-CSE program due to the detail-oriented, student-focused professional community. Having the opportunity to collaborate with dedicated scholars, peers, and mentor teachers enabled me to develop a diversified pedagogy to meet the needs of all learners.