Dan Zamfir
May 28, 2020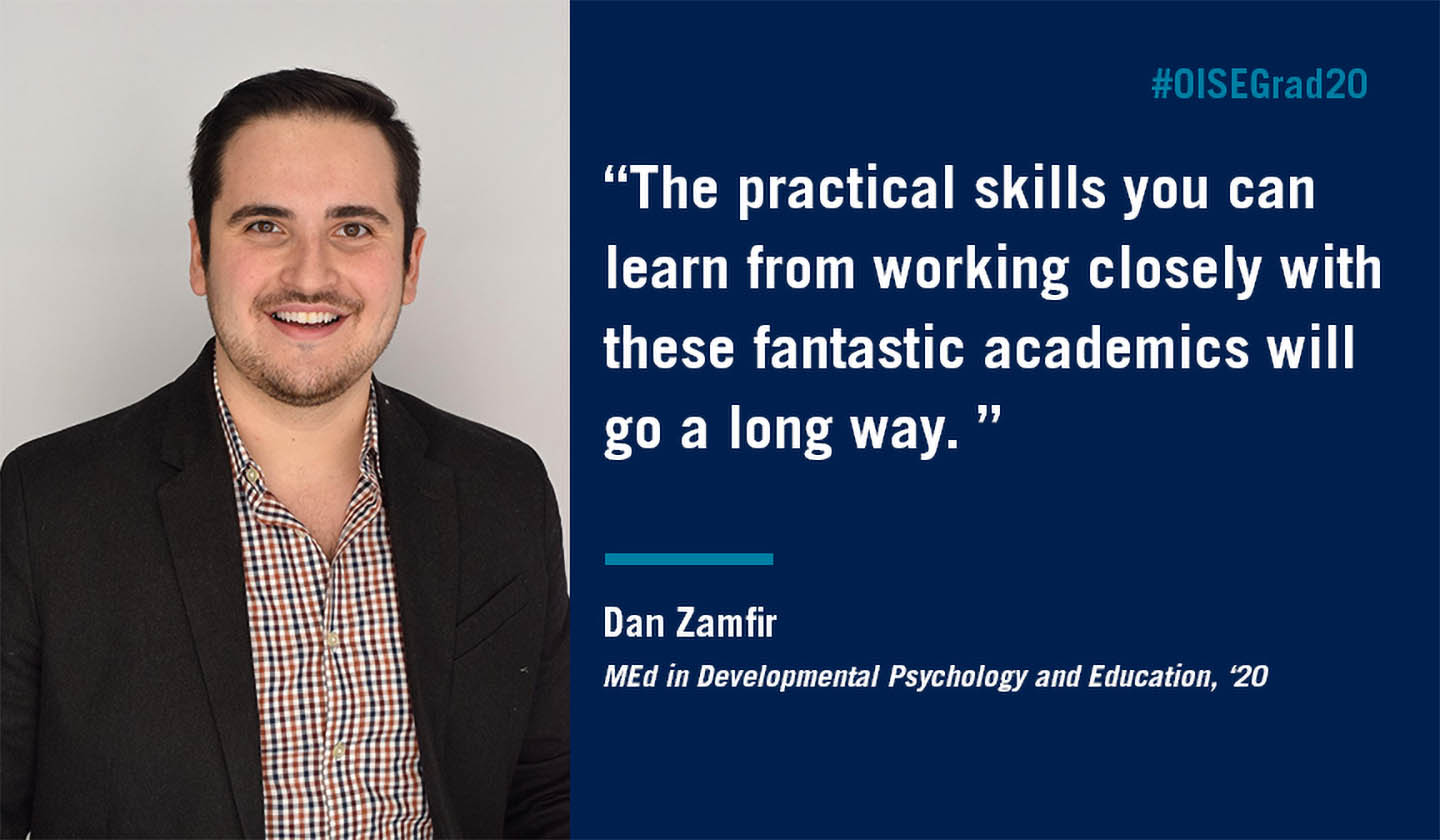 Master of Education in Developmental Psychology and Education (DPE), Class of 2020.
---
What are some words of wisdom you would give to a new or incoming student in your program?
Get involved in research! The DPE department is full of amazing researchers who often are looking for extra help around their lab. The practical skills you can learn from working closely with these fantastic academics will go a long way. 
What next?
I have been working as a research assistant in Katreena Scott's lab as well as a Mental Health Counsellor in the Niagara Region. Starting September, I will be returning to OISE to complete my second Masters degree in the Counselling and Psychotherapy program. 
Why OISE?
This program has given me the opportunity to work closely with faculty and refine my research and clinical skills.  My greatest highlight of my time at OISE has been attending the Canadian Domestic Violence Conference in Halifax, Nova Scotia with members from the Scott Lab. Although this is not the scope of the program, there is a great deal of flexibility which allows you to carve out your own path, and with the right guidance and drive, anything is possible!