Emily Staffiere
May 28, 2020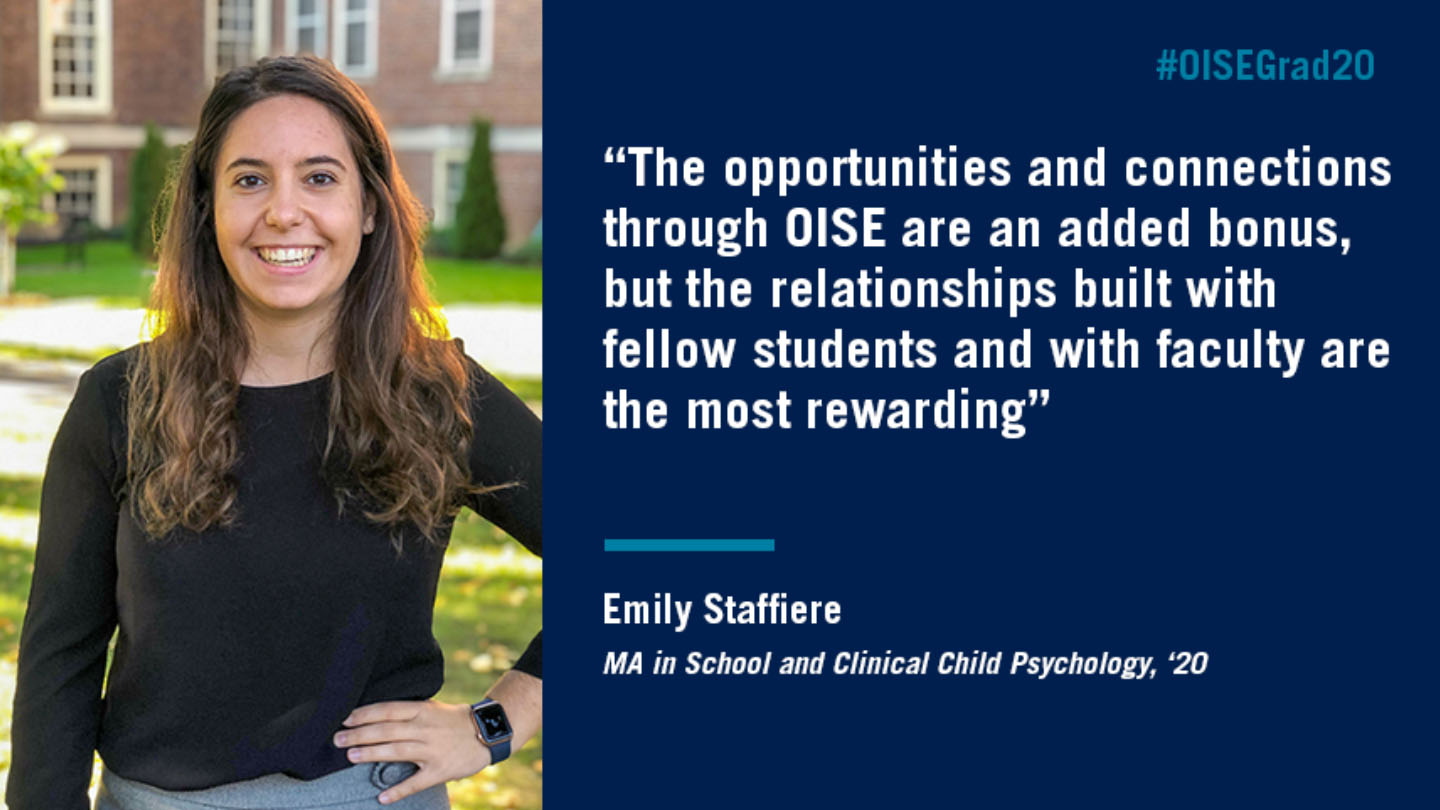 Master of Arts in School and Clinical Child Psychology (SCCP)

, Class of 2020
---
What are some words of wisdom you would give to a new or incoming student in your program?
Get ready to hit the ground running, but don't forget to maintain a life outside of school. Graduate school can definitely be all consuming, but take time to enjoy the process and the amazing learning experiences. Embrace all the learning opportunities, build relationships both within and outside your program and trust that you belong here. It can get overwhelming quick but it is not at all impossible. You're a great student evidently by getting here so don't forget that. Also, start your research early and don't push it off, it'll creep up on you before you know it!
What next?
Continuing on into the PhD program, so another 4 (or 5?) years at OISE!
Why OISE?
The true sense of community and comradeship that you feel once you're in the program! Of course the opportunities and connections through OISE are an added bonus, but the relationships built with fellow students and with faculty are the most rewarding. The applied nature of this program also allows you to experience clinical cases early on which adds a great deal to the learning experience!